Concert Trades Training Fundraiser
exceeding the fundraising goal by 18% during the COVID-19 pandemic
Read about how I was able to exceed the fundraising goal by 18% during the COVID-19 pandemic through compelling storytelling.
Concert Properties is one of the most reputable real estate developers in Vancouver, Canada. This was a fundraising campaign I designed for them.
Problem
Each year Concert Properties hosts a golf tournament to thank donors and ask for further contributions. Due to the COVID pandemic, we can't host the in-person golf tournament. How might we raise the donations and show our appreciation to the donors without hosting the event?
Solution
We used powerful storytelling to communicate the impact the donations had on sponsored students. With the content from student interviews, we created a website, a series of social media ads, and direct mail for the campaign. For an added touch, top-tier donors from the previous years received personalized cards addressed to them, with the signature from the CEO of Concert Properties.
We were able to exceed our fundraising goal by 18% and raised $355,000 in donations for trades training.
Team
1 UX designer

1 project manager

2 production artists

1 photographer

1 videographer

1 copywriter

3 stakeholders from Concert
My Role
UX design

Ideation

Sketching

Mockup

Prototyping

Stakeholder Management
Timeline
Overall: 8 weeks

Discovery & Research: 2 weeks

Design & Production: 6 weeks
UX design goes beyond just creating websites and apps. It plays a crucial role in shaping the overall user experience in many different industries.
How UX can be used to improve a fundraising campaign
Understanding the target audience and their needs and motivations can ensure the campaign design resonates with them and meets their expectations. User research can help identify any potential pain points and barriers to making a donation, allowing for improvements to be made before the full launch.
Ultimately, the principles of UX design can be applied to any product or service that involves human interaction, improving the overall experience for users and delivering tangible benefits for businesses and organizations.
Persona
Our goal was to gain a more comprehensive insight into the goals, requirements, experiences, and behaviours of our users. To achieve this, we created personas based on our research of previous donors. These personas served as a reference for us to step back from our own perspectives and reevaluate our initial concepts.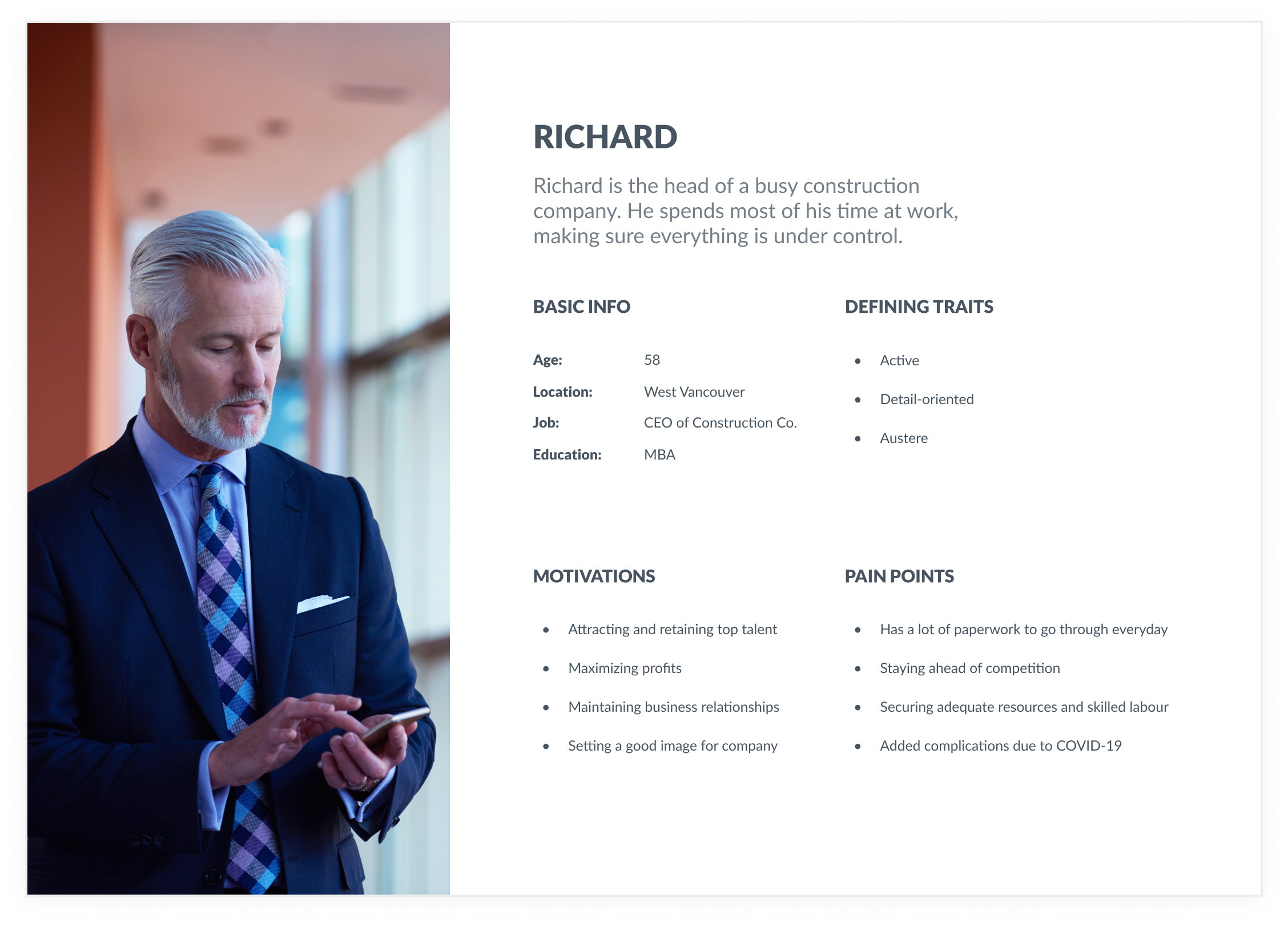 Research
First I researched how to recreate a physical experience as a digital one. I found online convention platforms where users could play virtual golf and also make a donation.
I also looked into how other organizations were raising donations without a physical fundraiser. Many of them were hosting virtual events, such as online silent auctions, classes or workshops.
Lastly, I thought of returning to the classics: a direct mail and social media campaign accompanied by good, honest storytelling.
Scorecard
To determine which would be the best option, the key decision makers — UX designer (me), project manager, and the clients at Concert Properties — used the feasibility, desirability, and viability scorecard.
We assigned a score to the three options, looking into their feasibility, desirability and viability. Then we tallied up the score to see which one was the winner.
Throughout the process, we continuously asked ourselves: "How can we improve the experience of CEOs who are asked to make a donation during their busy day-to-day lives?"

Feasibility: Are we capable of developing this idea in the foreseeable future?
Desirability: Is our idea solving the right customer problem? Do our users want or need it?
Viability: Will our idea be financially sustainable in the short-term and into the future? Does it also have a positive societal and environmental impact?
Virtual Golf
While it currently existed on the market, Virtual Golf was expensive, unpolished and a bit cheesy due to the limited existing technology. Trying to translate a highly engaging, active social event onto a virtual platform just seemed to defeat the purpose of the original experience.
Online Activities
While empathizing with busy CEOs, we thought of how they did not want to spend more hours staring at computer screens during their busy day.
Print & Digital Campaign
The print and digital campaign came in first place. It was simple and if done properly, we could see it being highly impactful.
Interview
We don't have to always reinvent the wheel. Storytelling has always been a tried and true method of fundraising, used in political as well as non-profit campaigns. We just needed a database of past supporters and genuine stories.
We visited the previous year's sponsored students to see how the donations changed their life. Together with the team, we prepared an interview script with open-ended questions, focusing on gathering stories that would meet our target audiences' values, motivations, and daily routines.
The photographers and videographers interviewed the 8 students. The copywriter condensed the lengthy interviews into powerful stories. Throughout the process, the whole team was involved to keep the imagery, tone of voice and storytelling on the right course.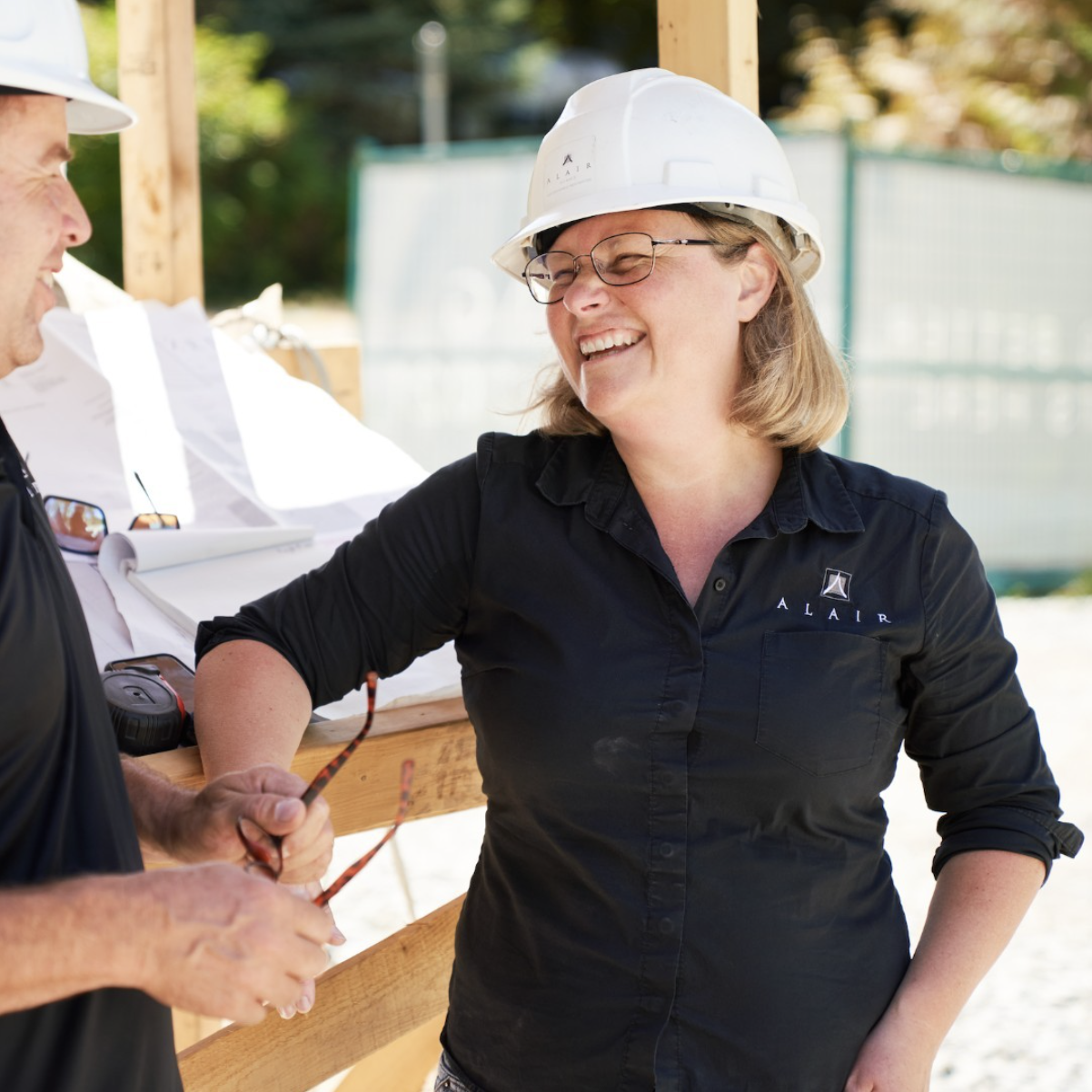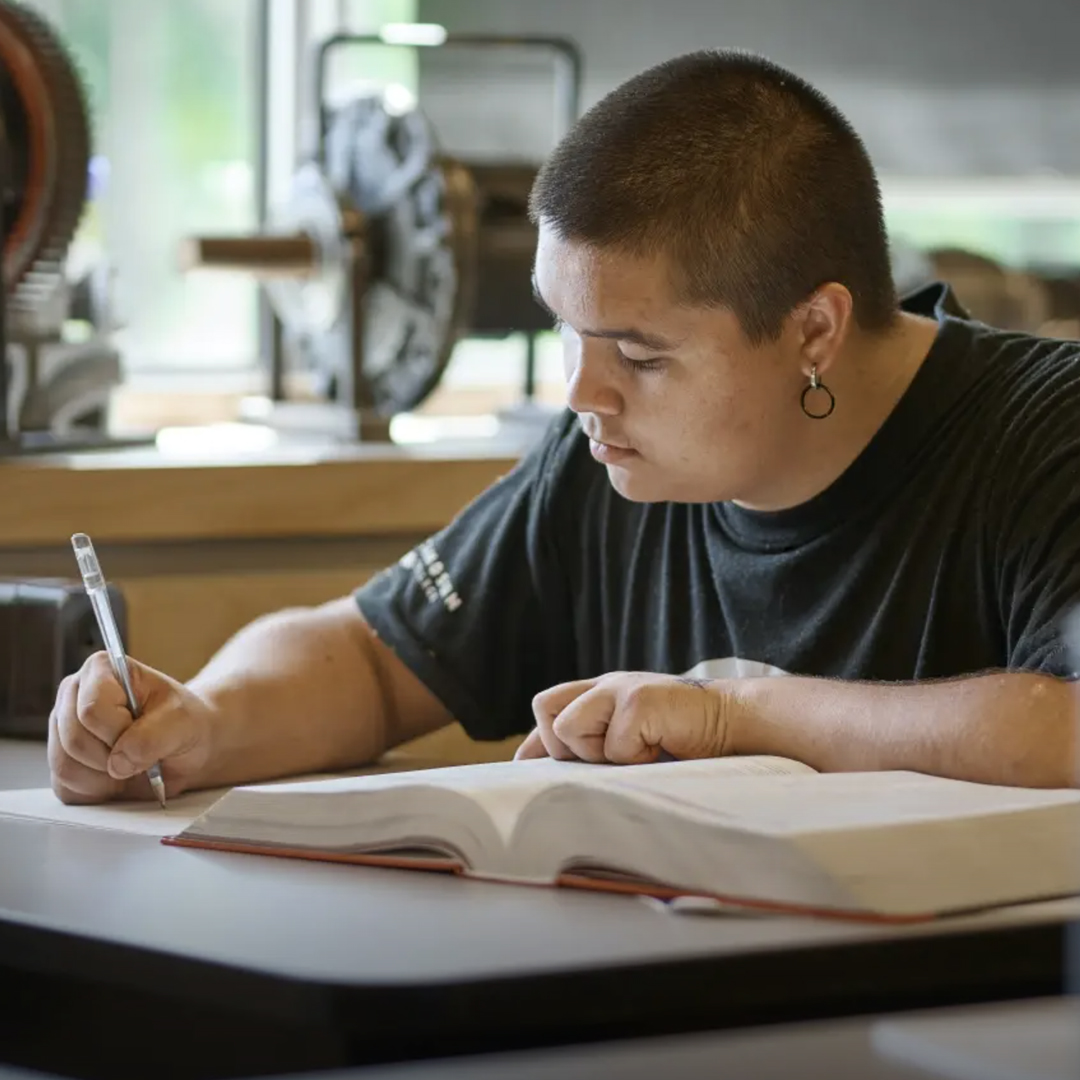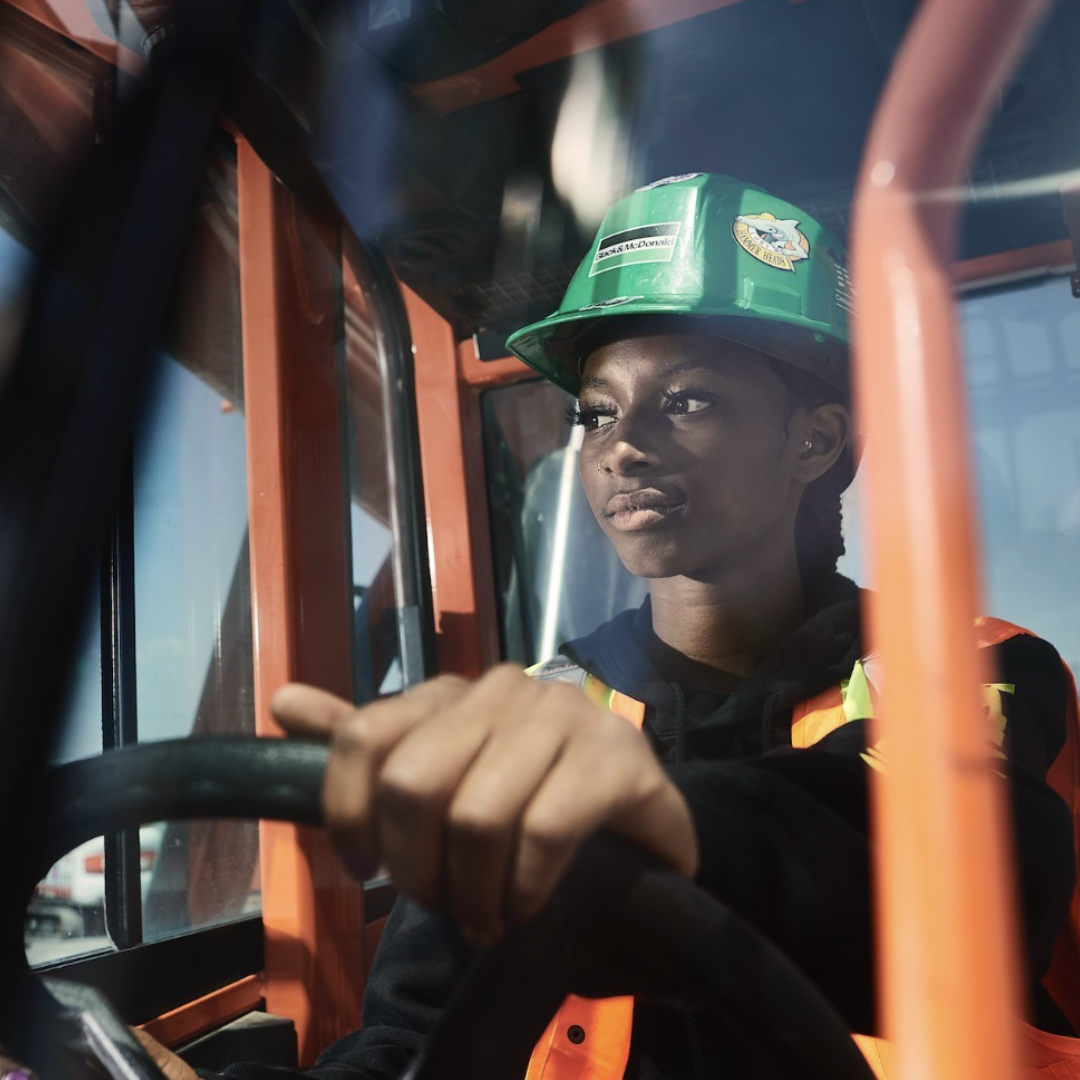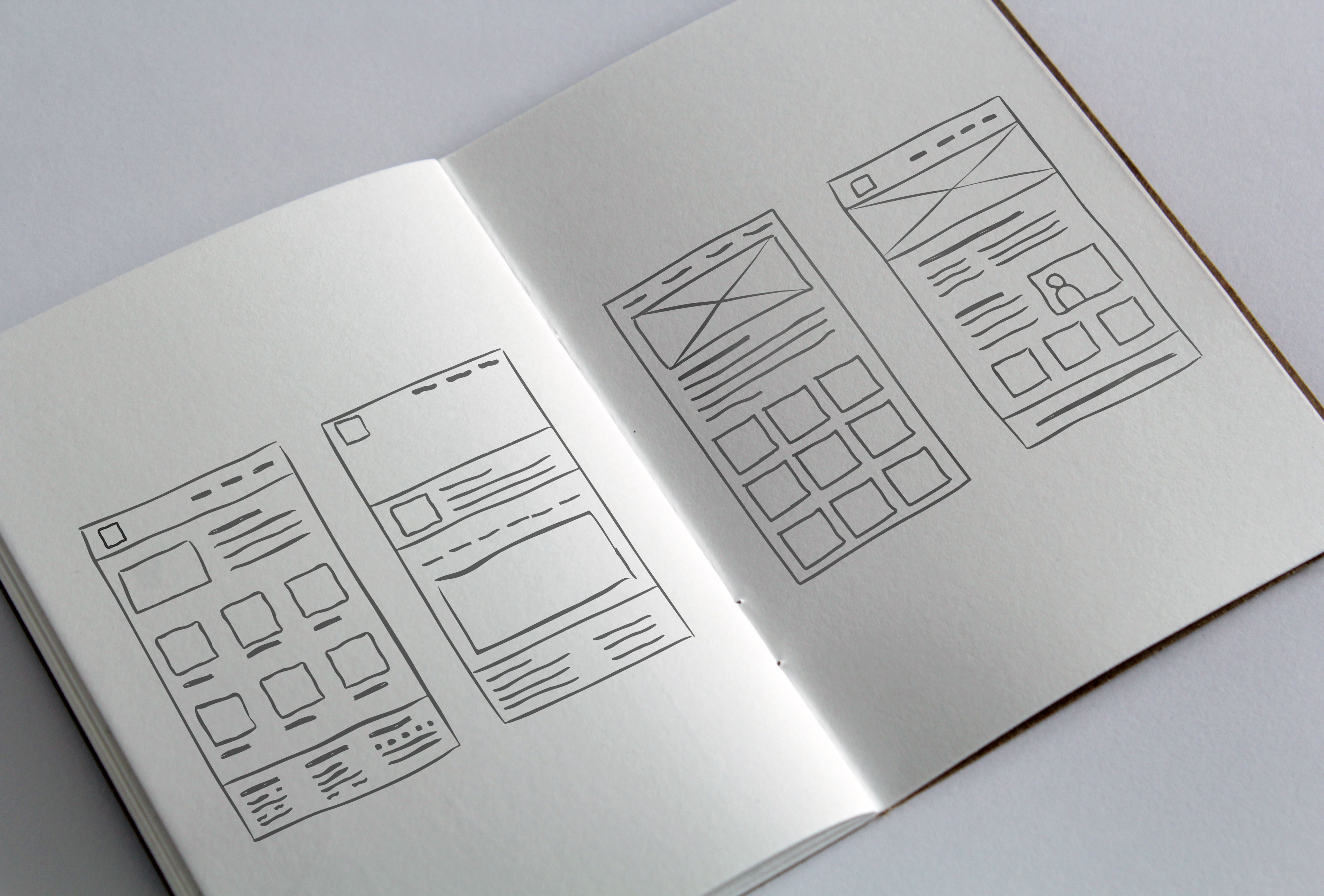 Sketches
I started the design with rough sketches and wireframes to speed up the decision-making process through visualization without wasting time. My sketches were informed by the persona, business goal, and heuristic evaluation.

Wireframes
Using Figma, I translated my first sketches into low-fidelity wireframes. Then, I improved them by adding the relevant student images and copies provided by the photography team.

Finished Design
My goal was to create a design that was concise, approachable, and allowed the students' stories to shine through.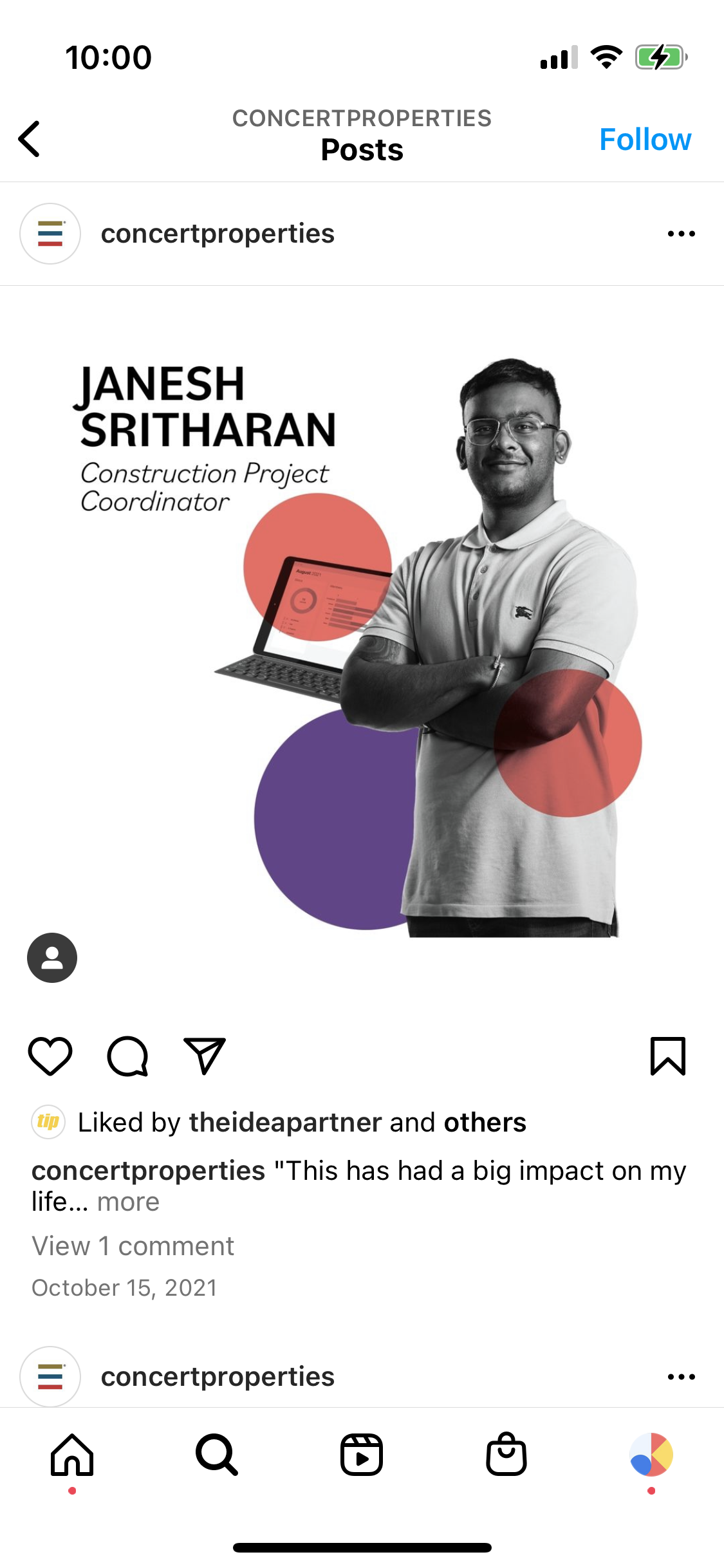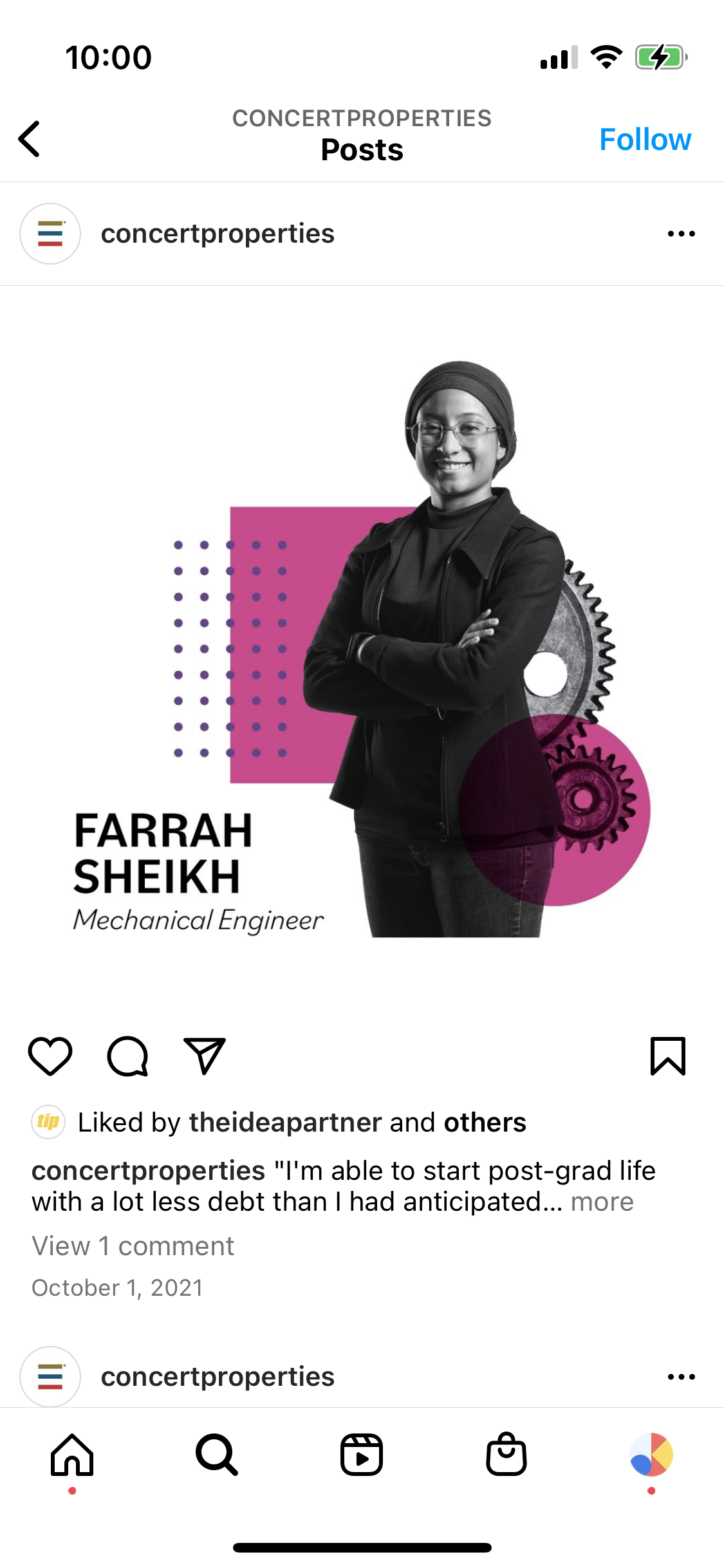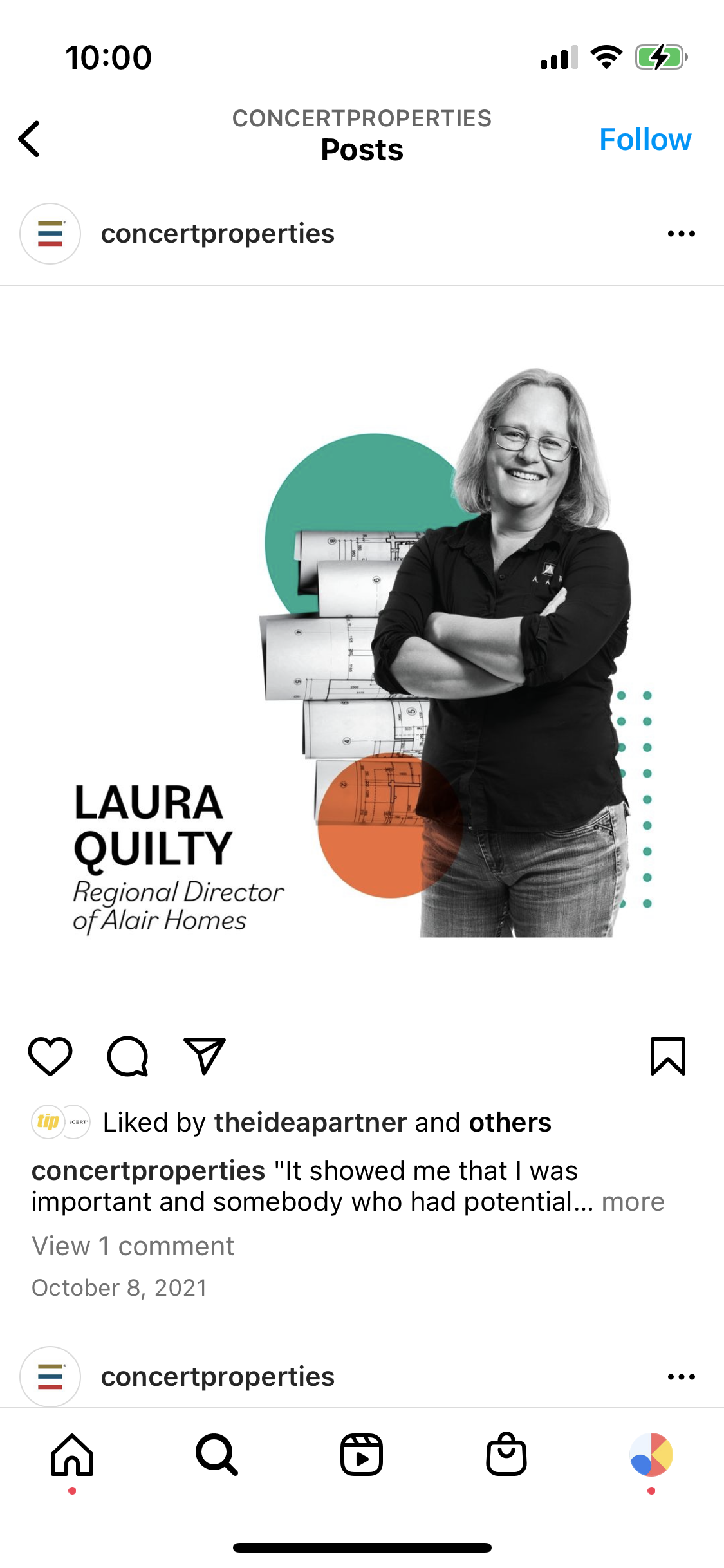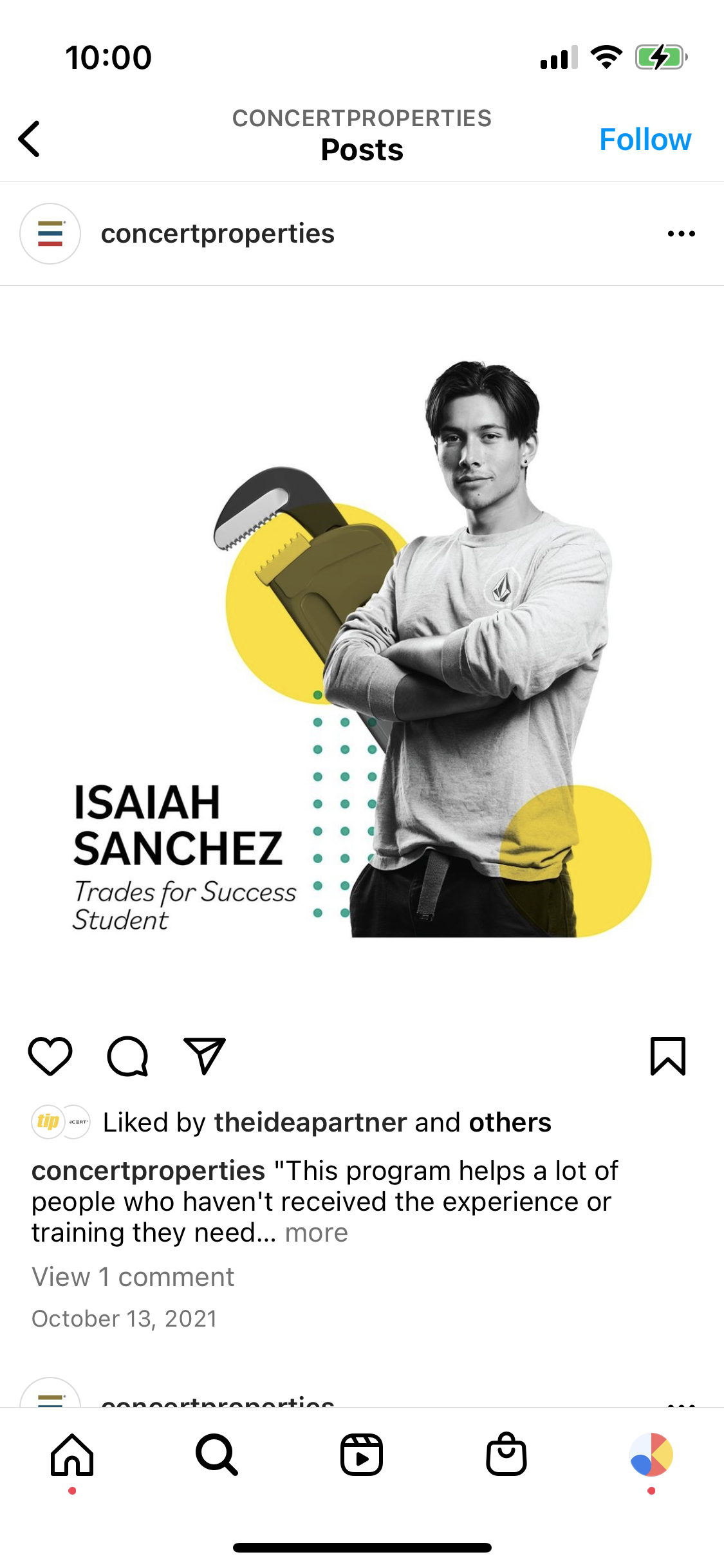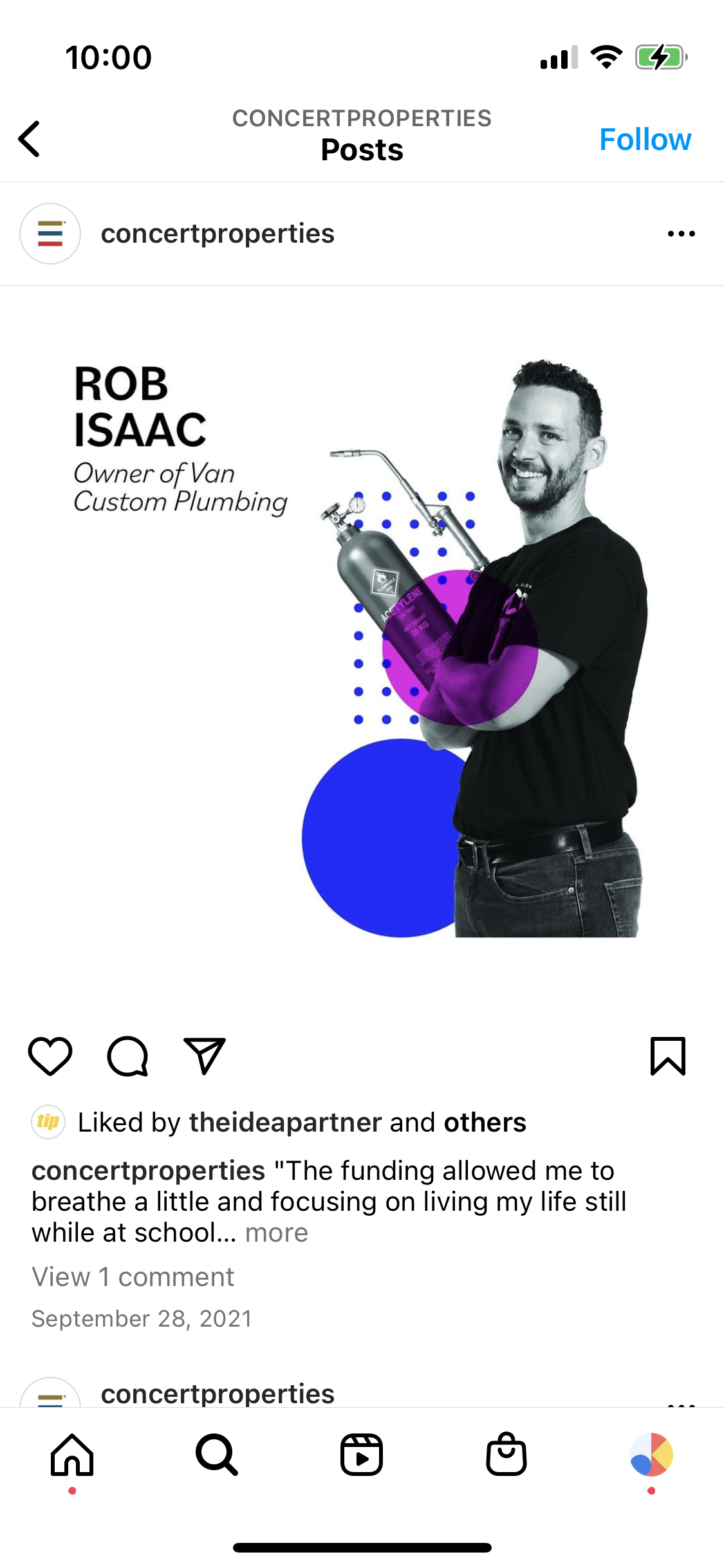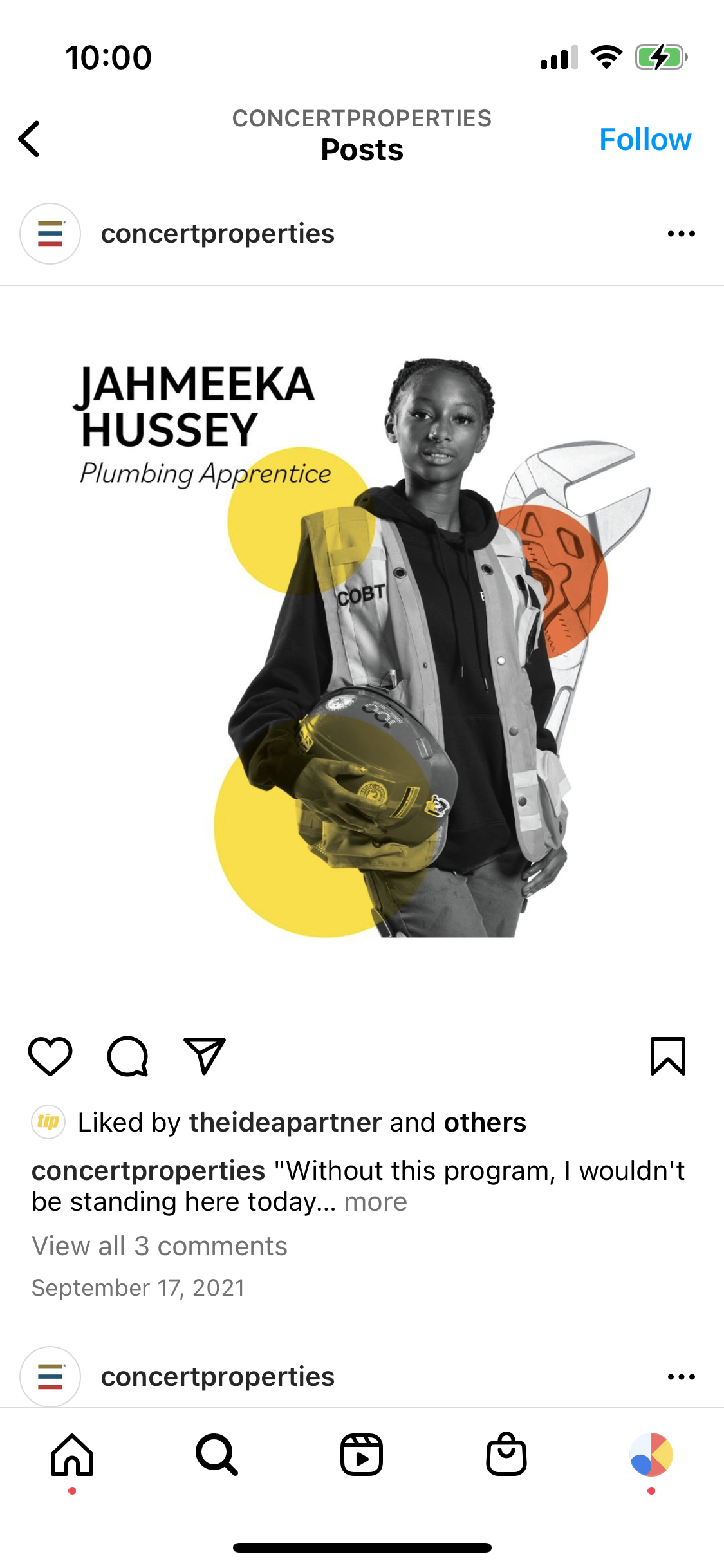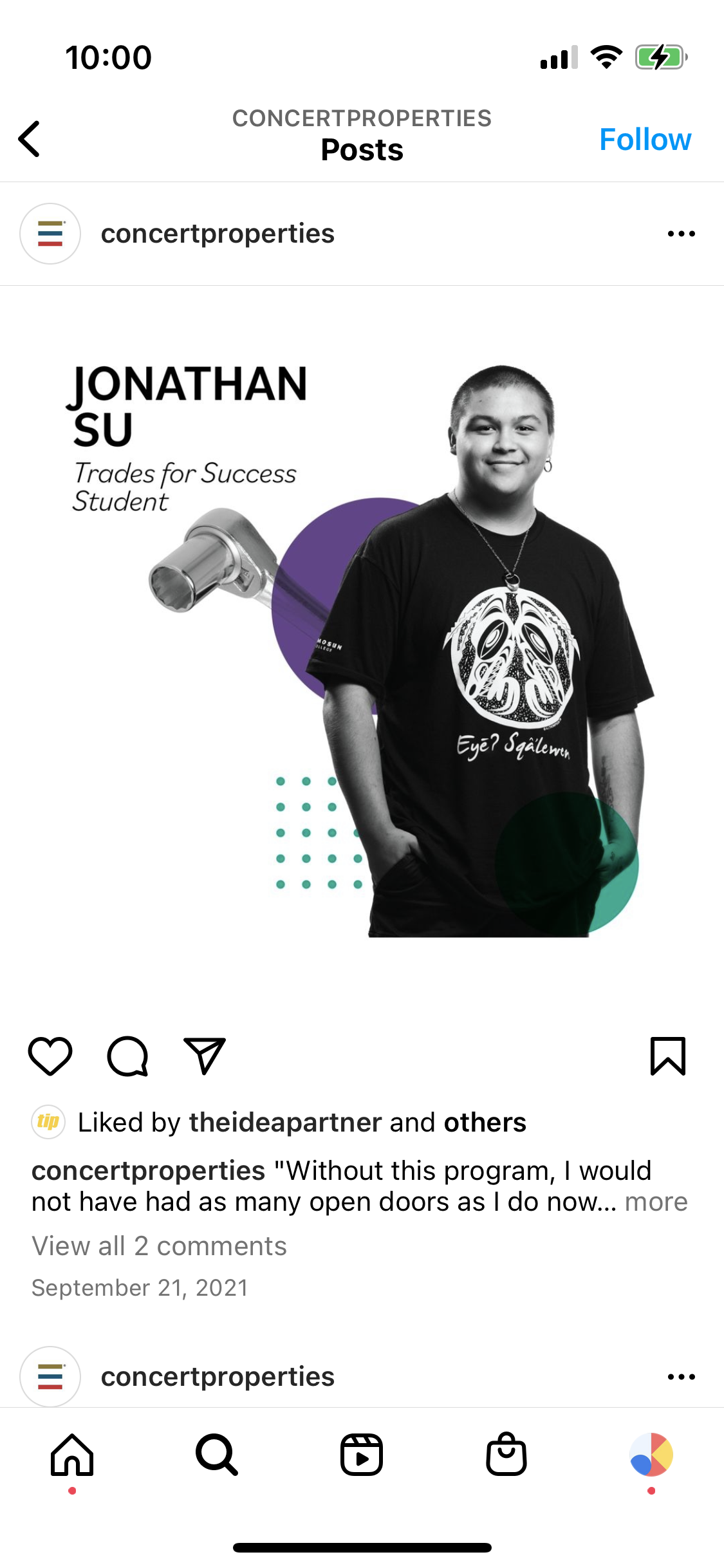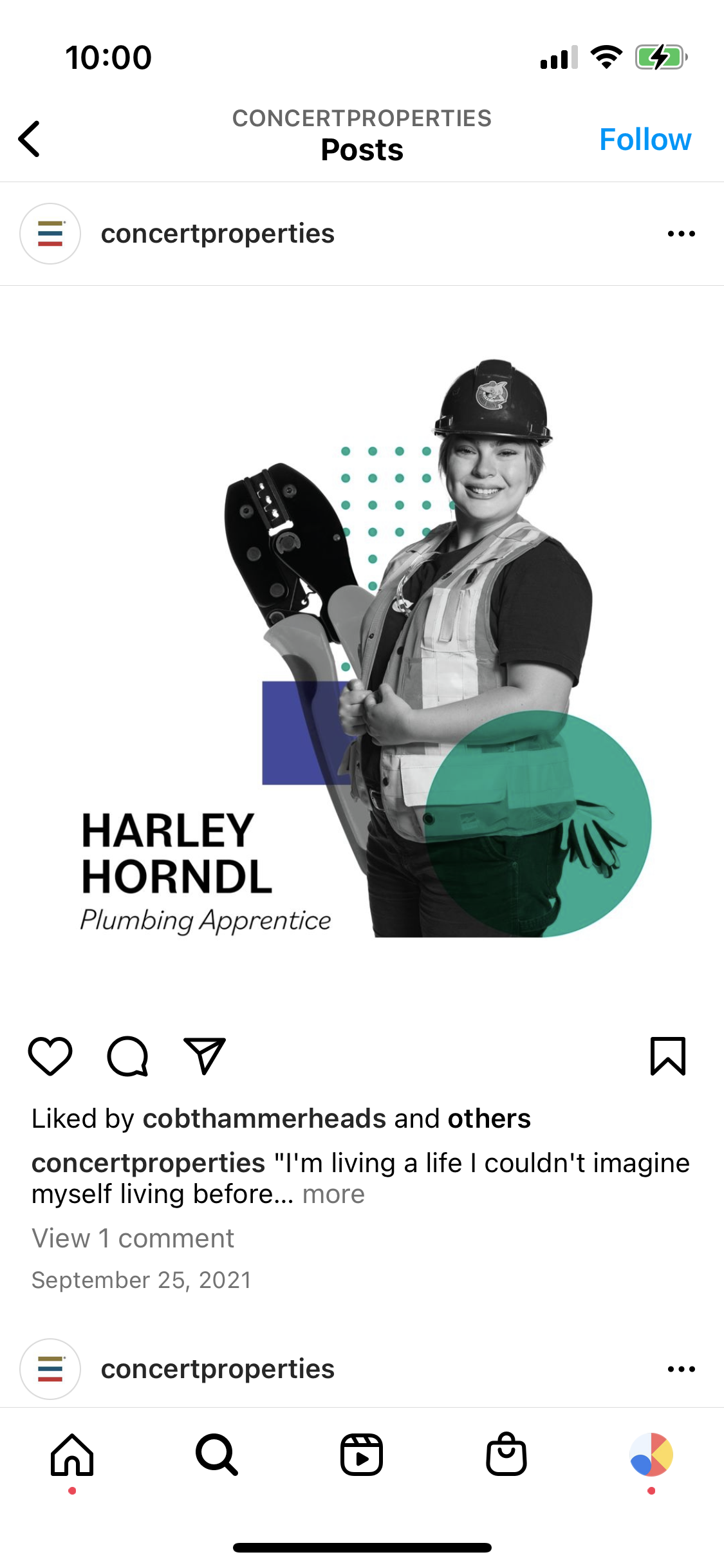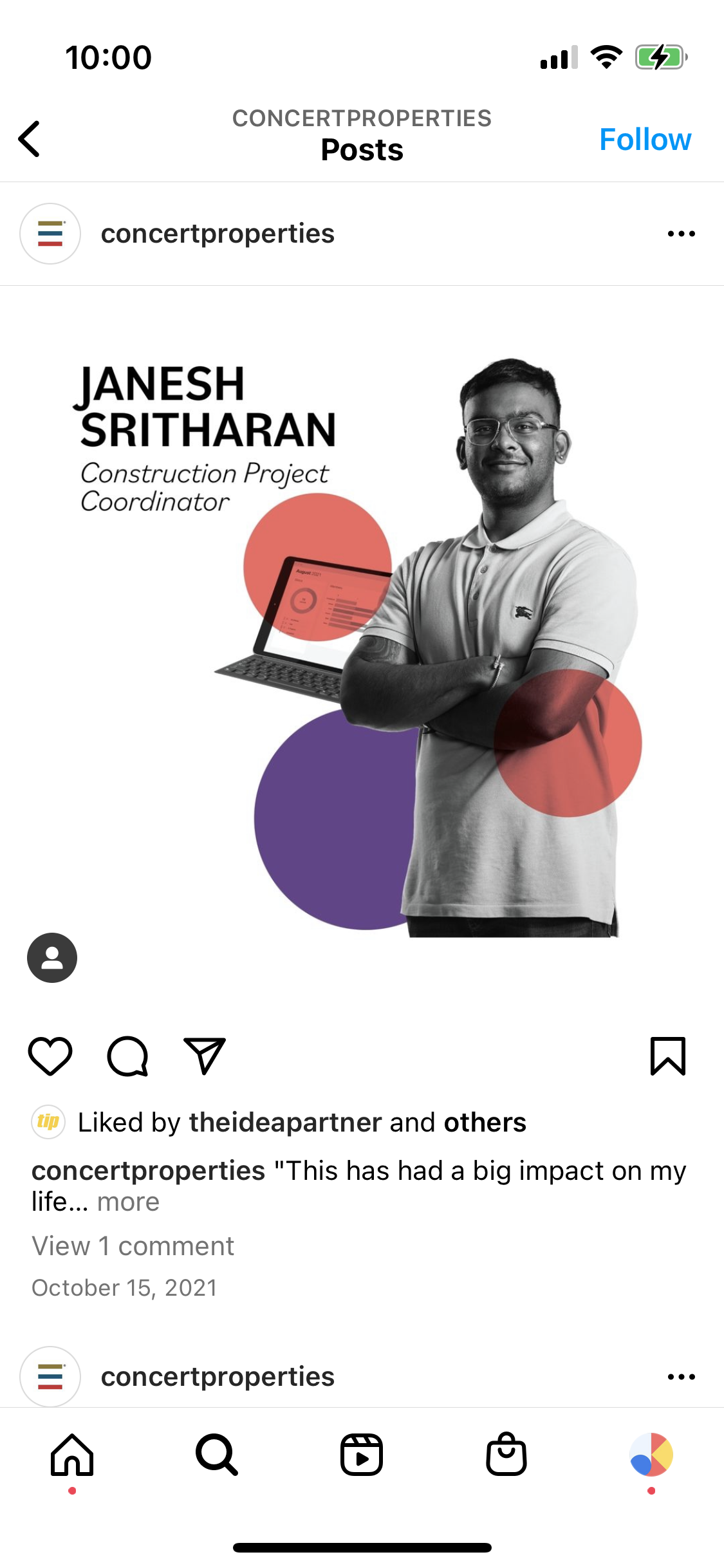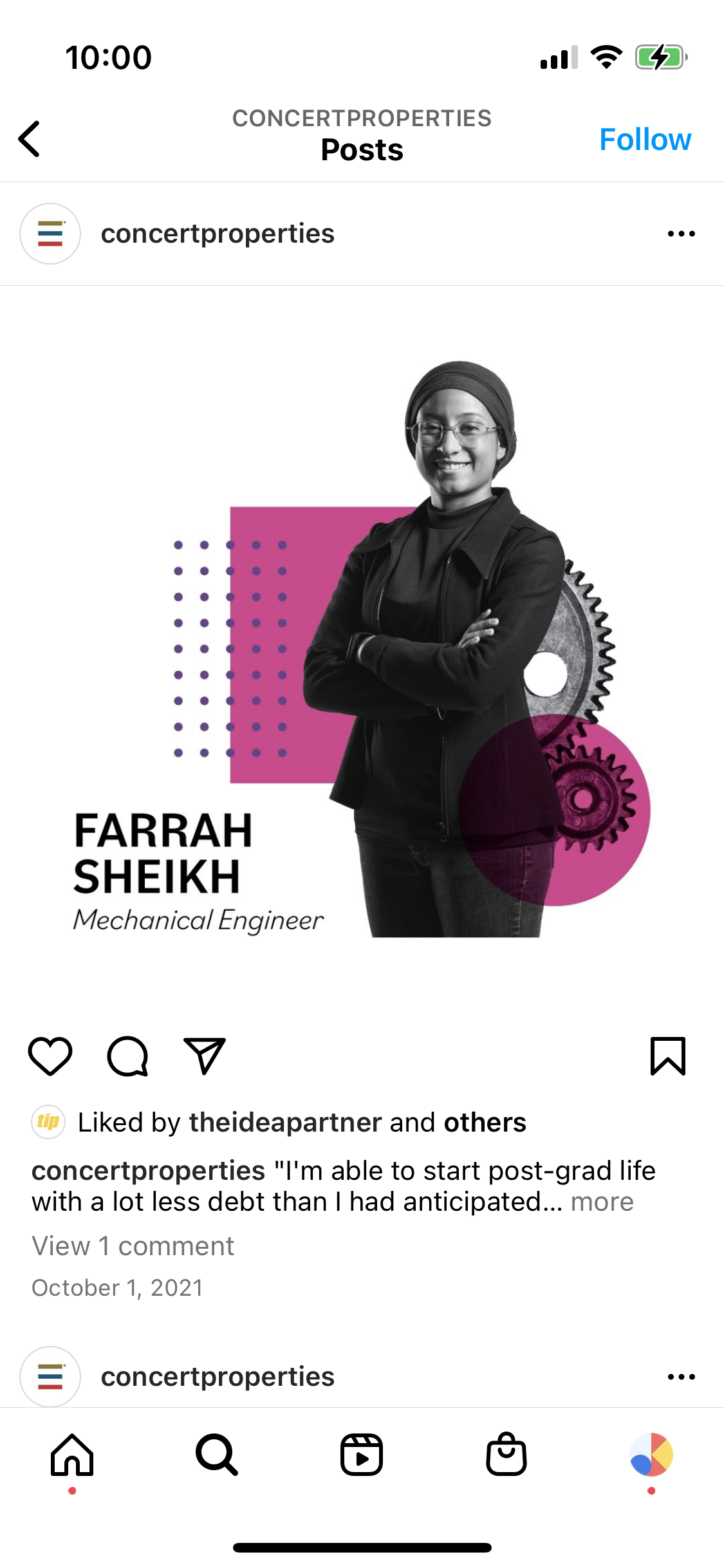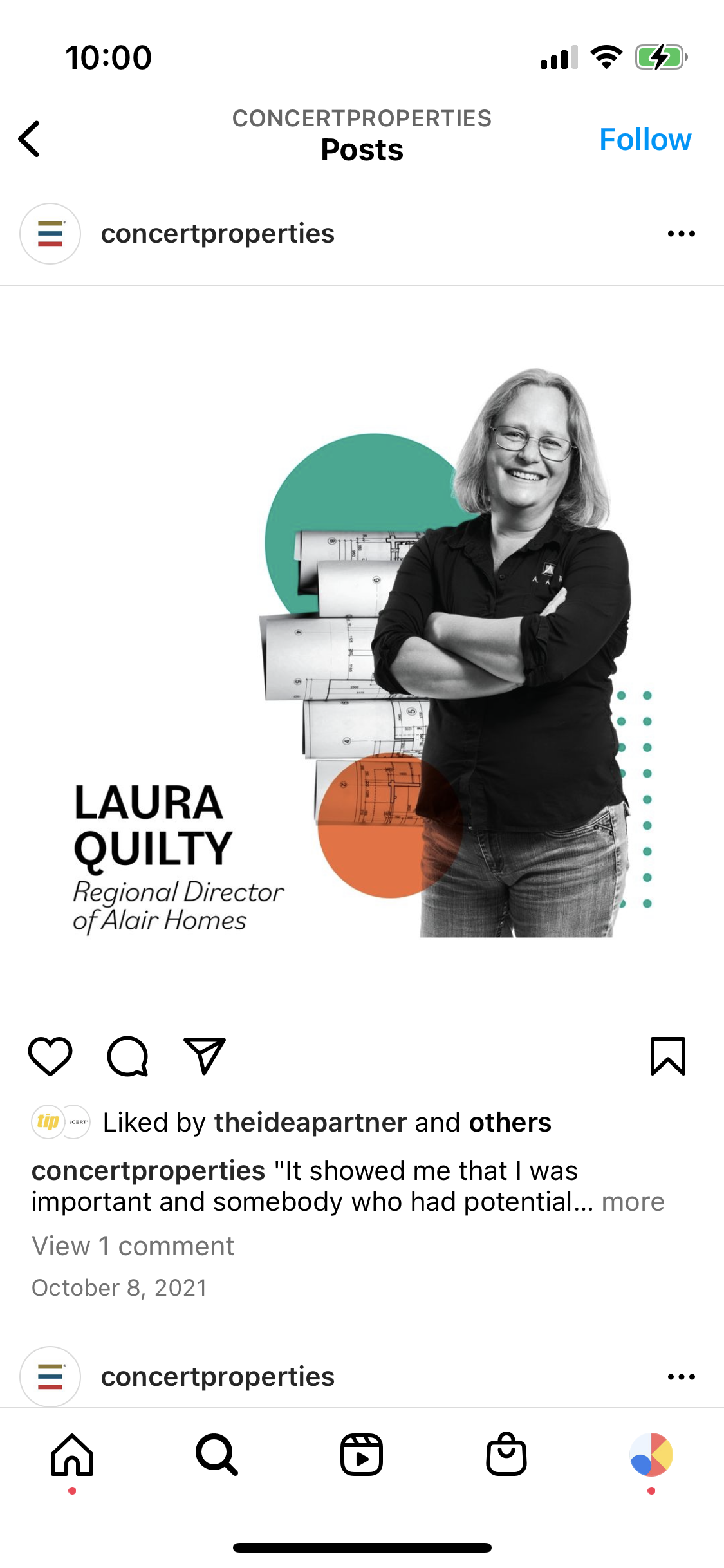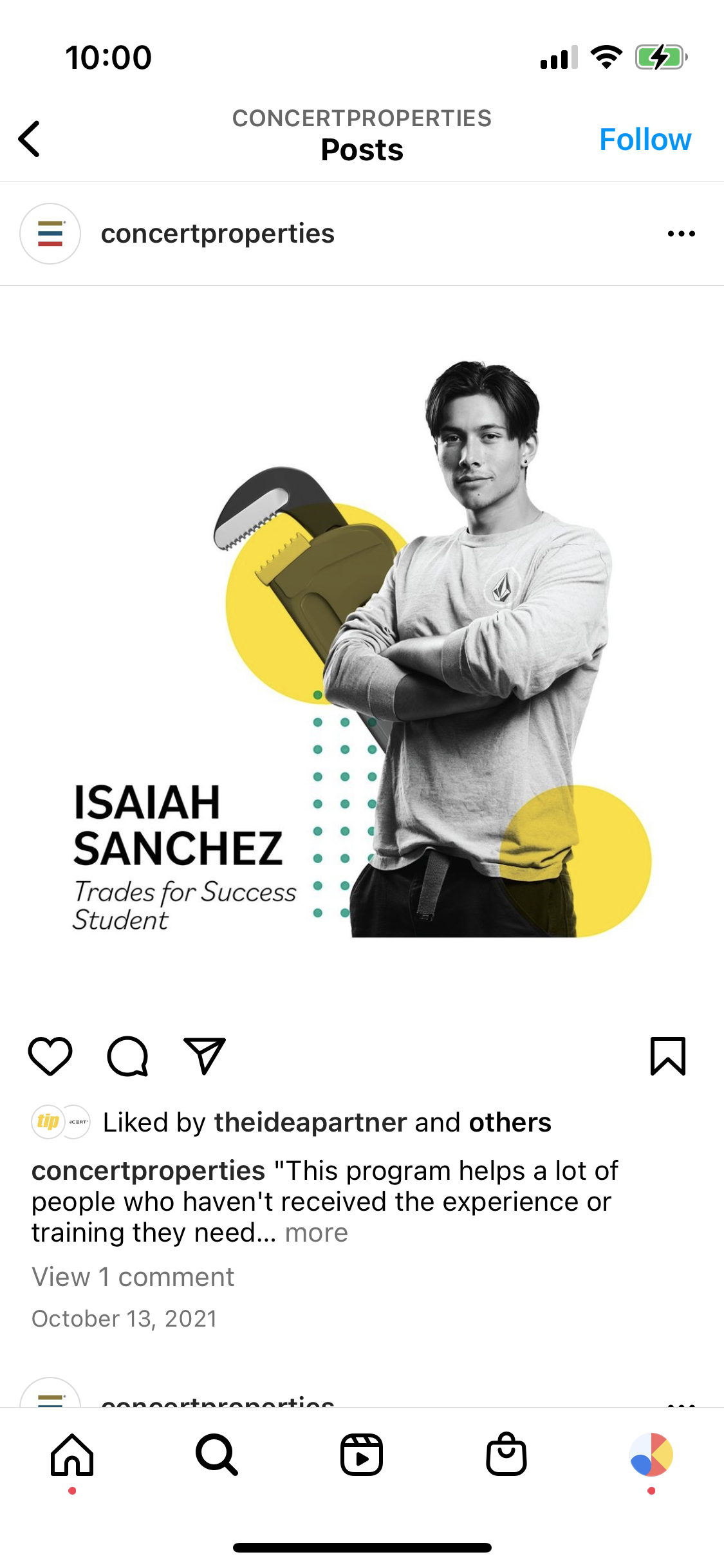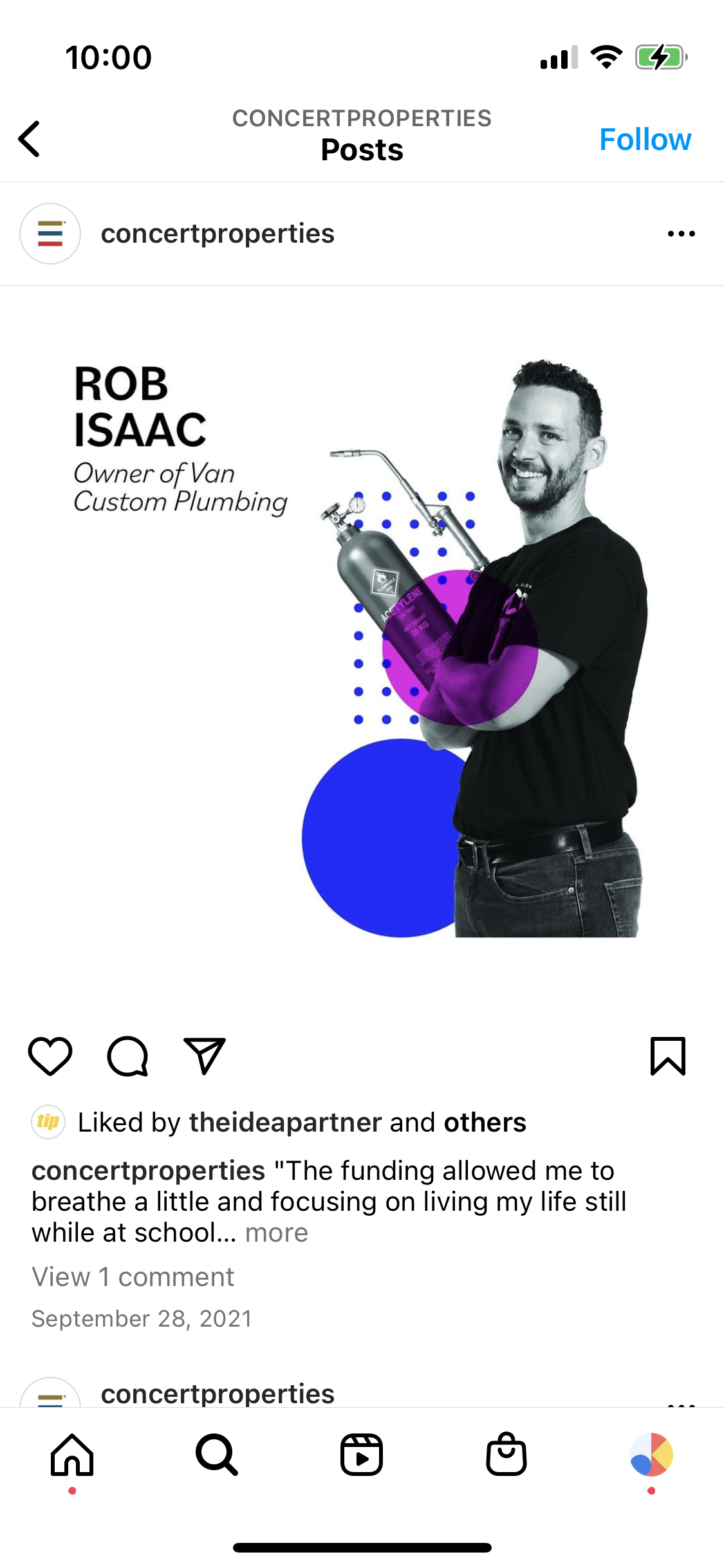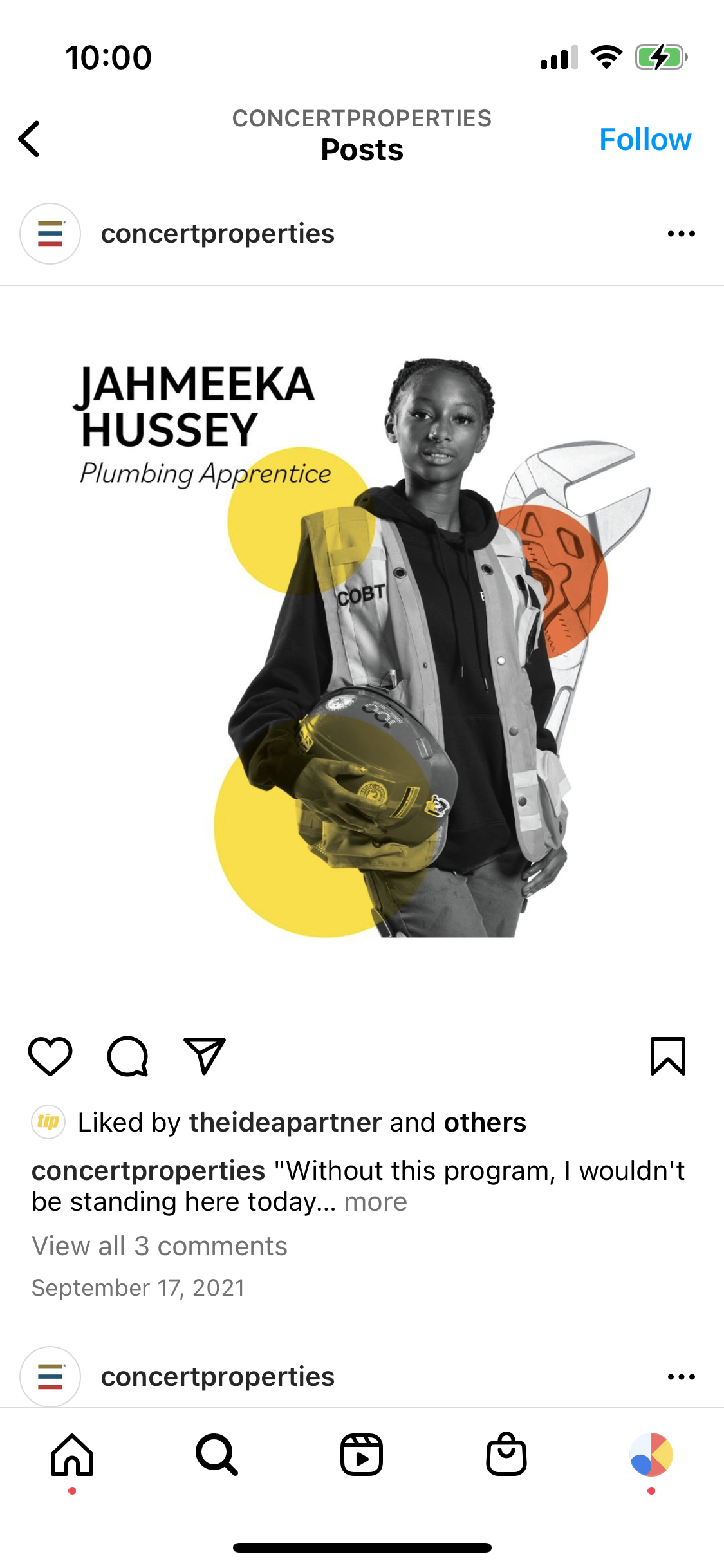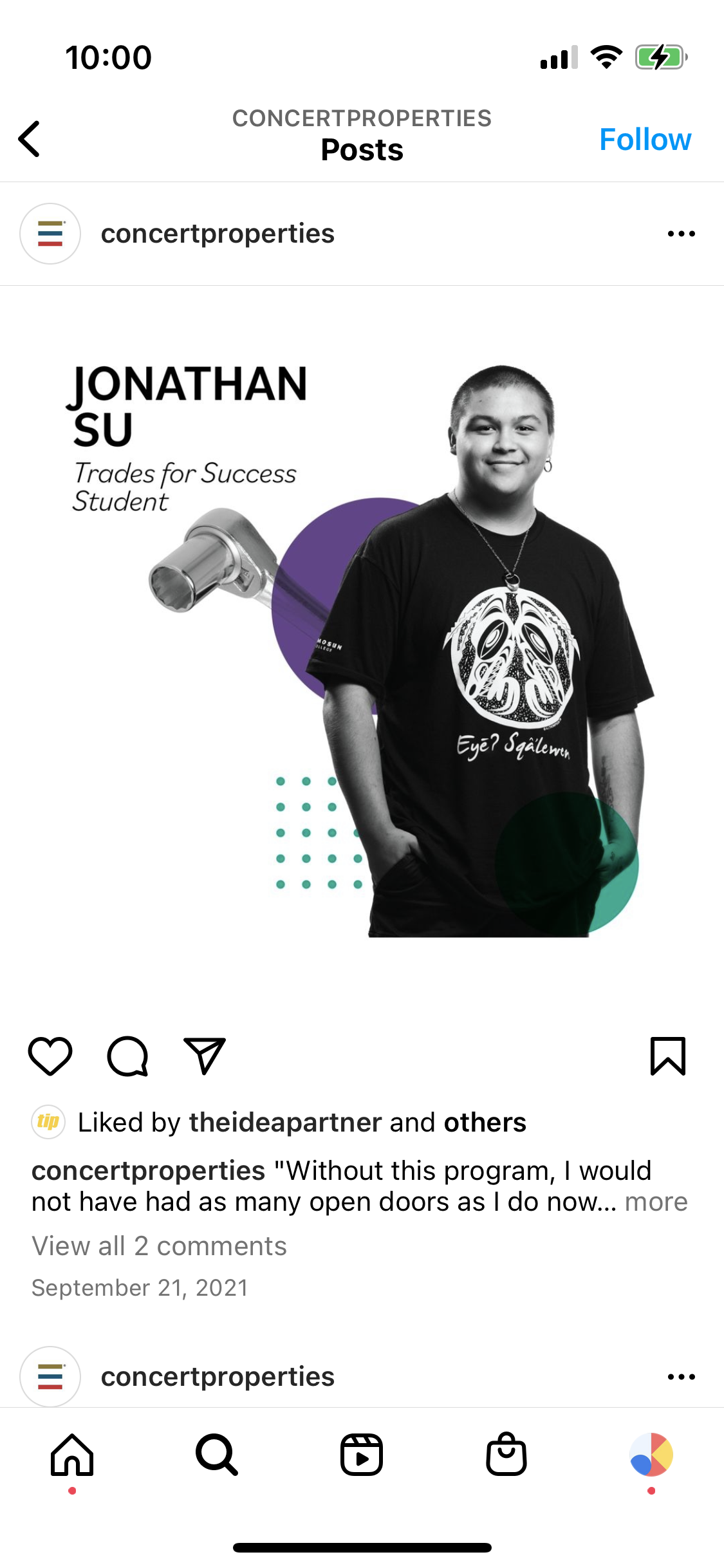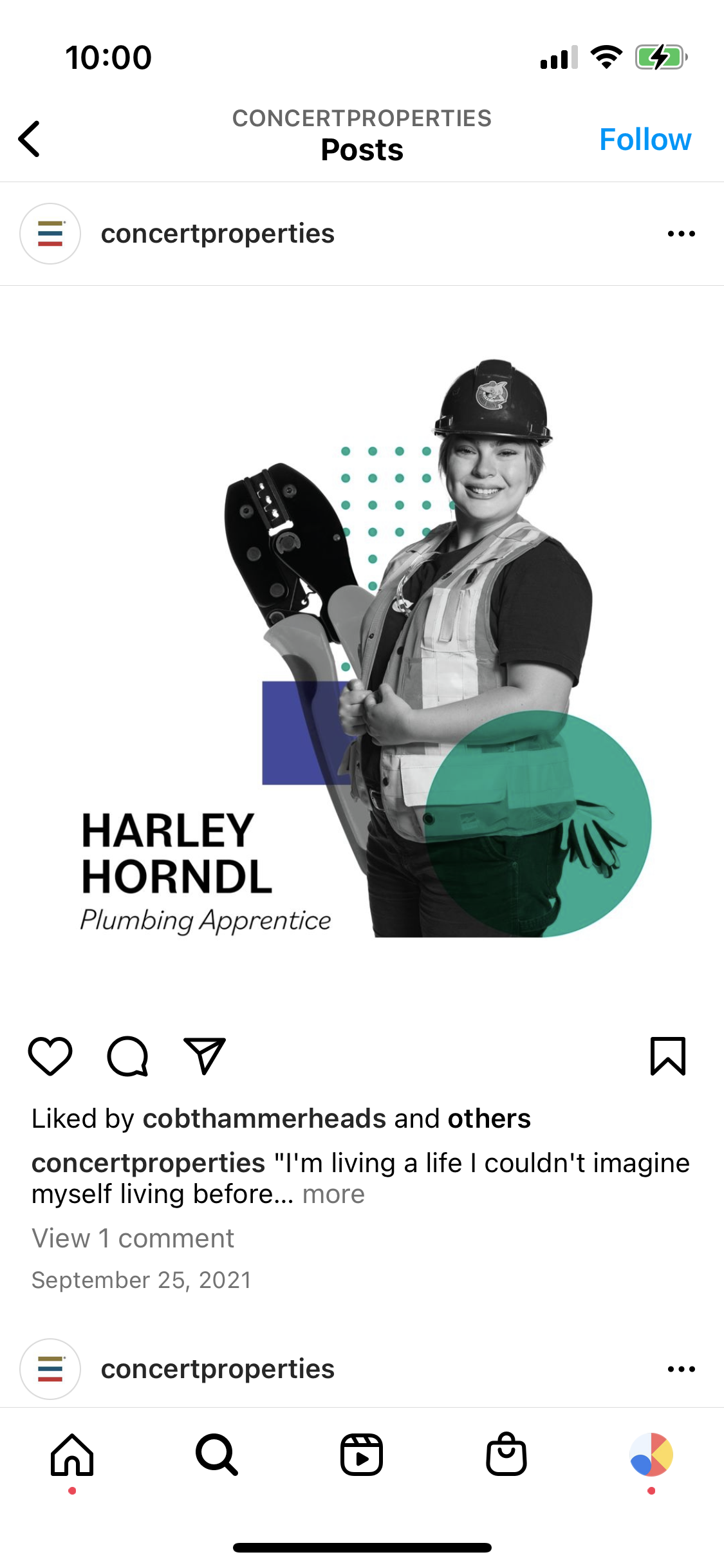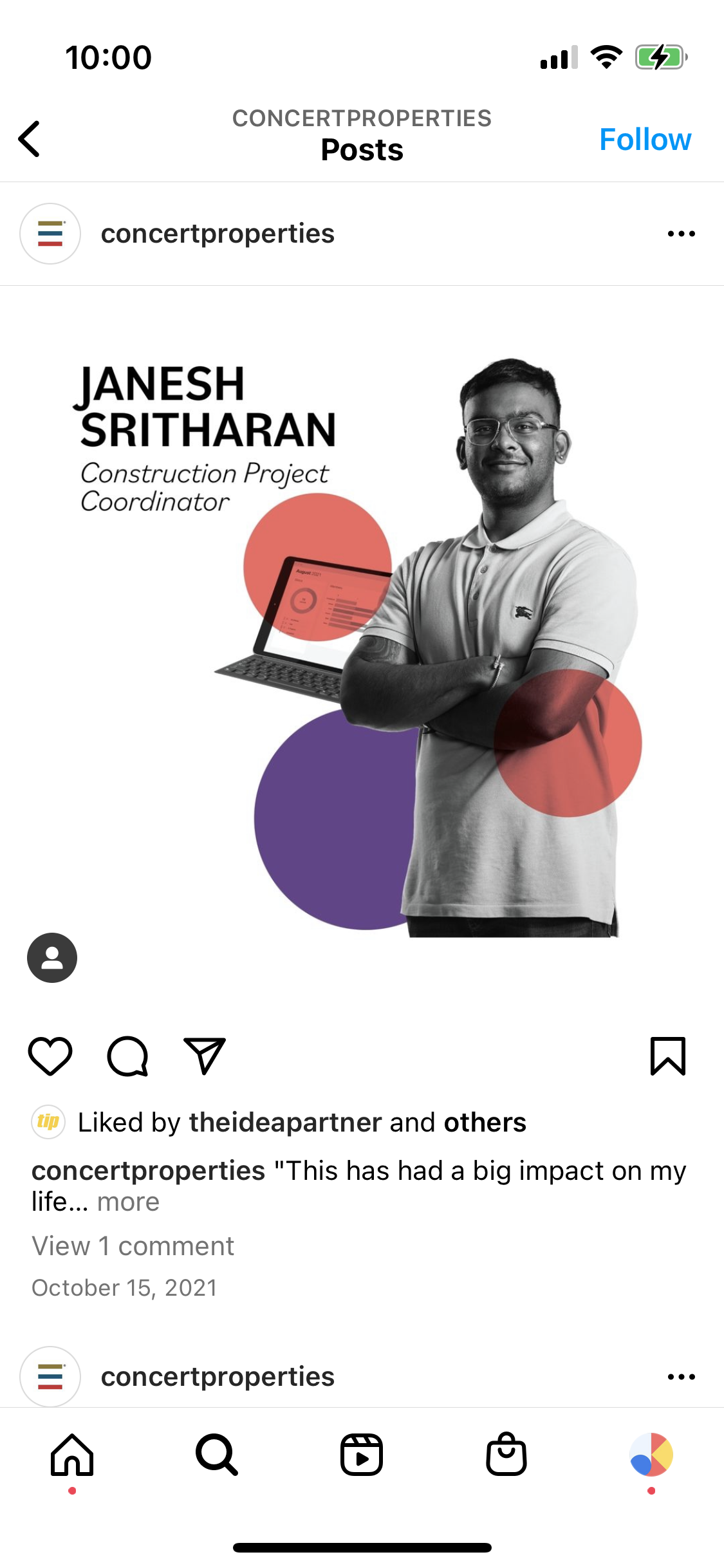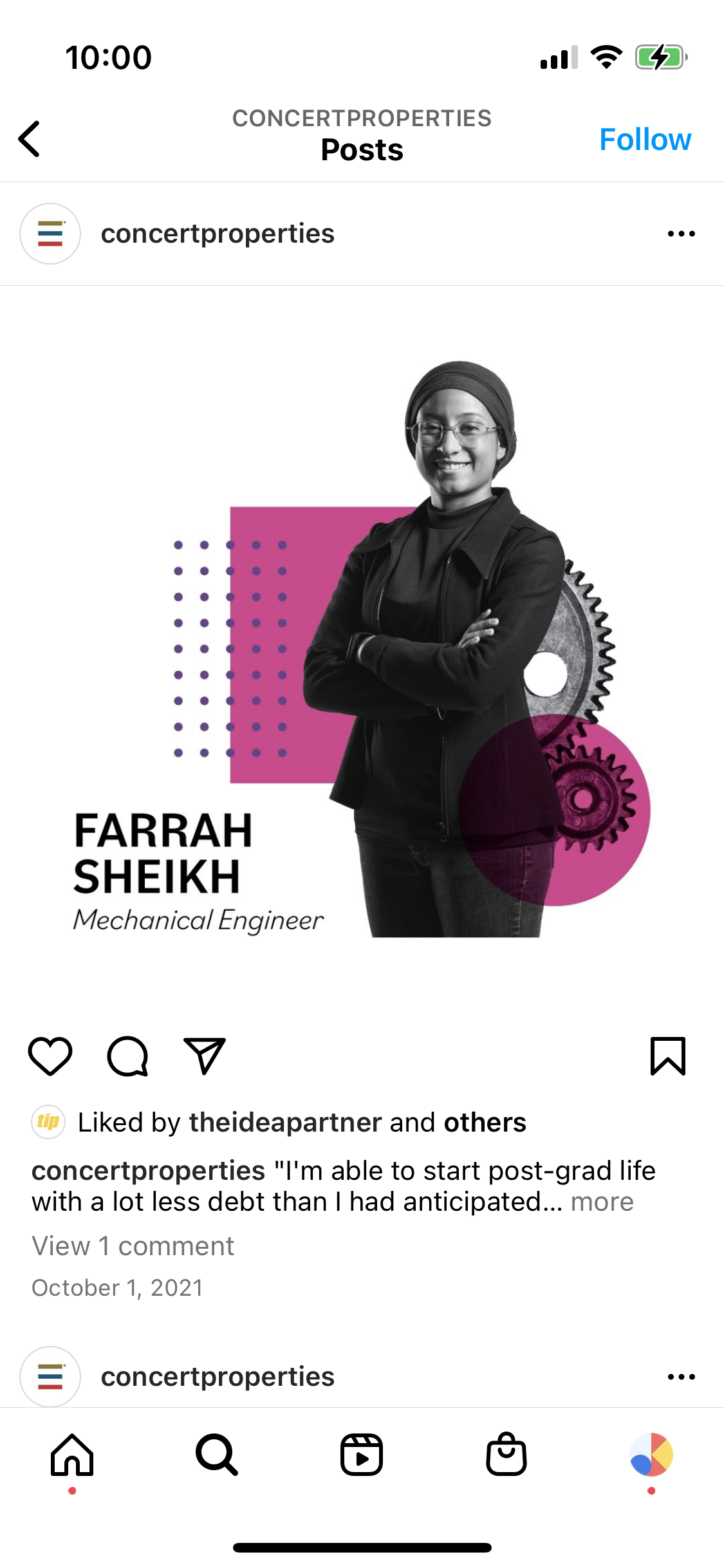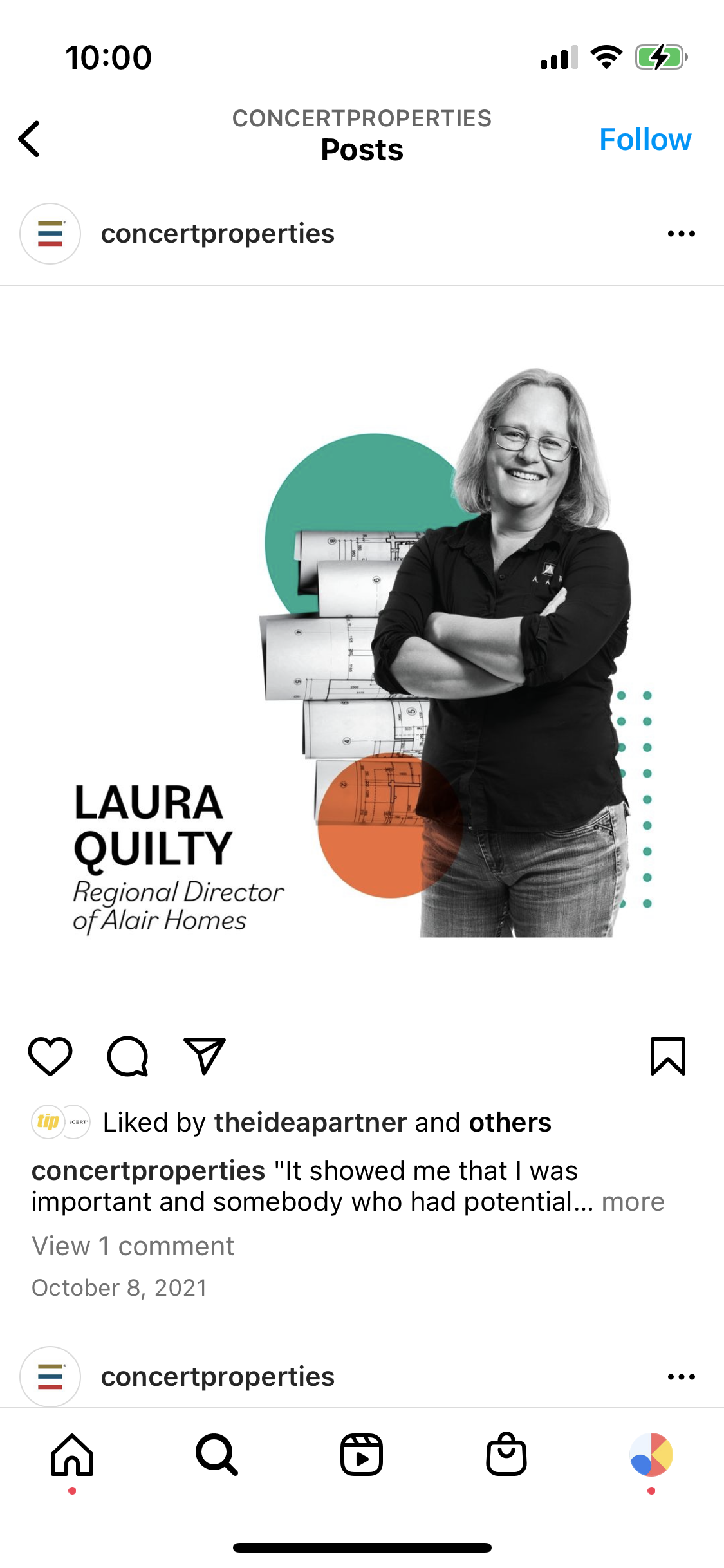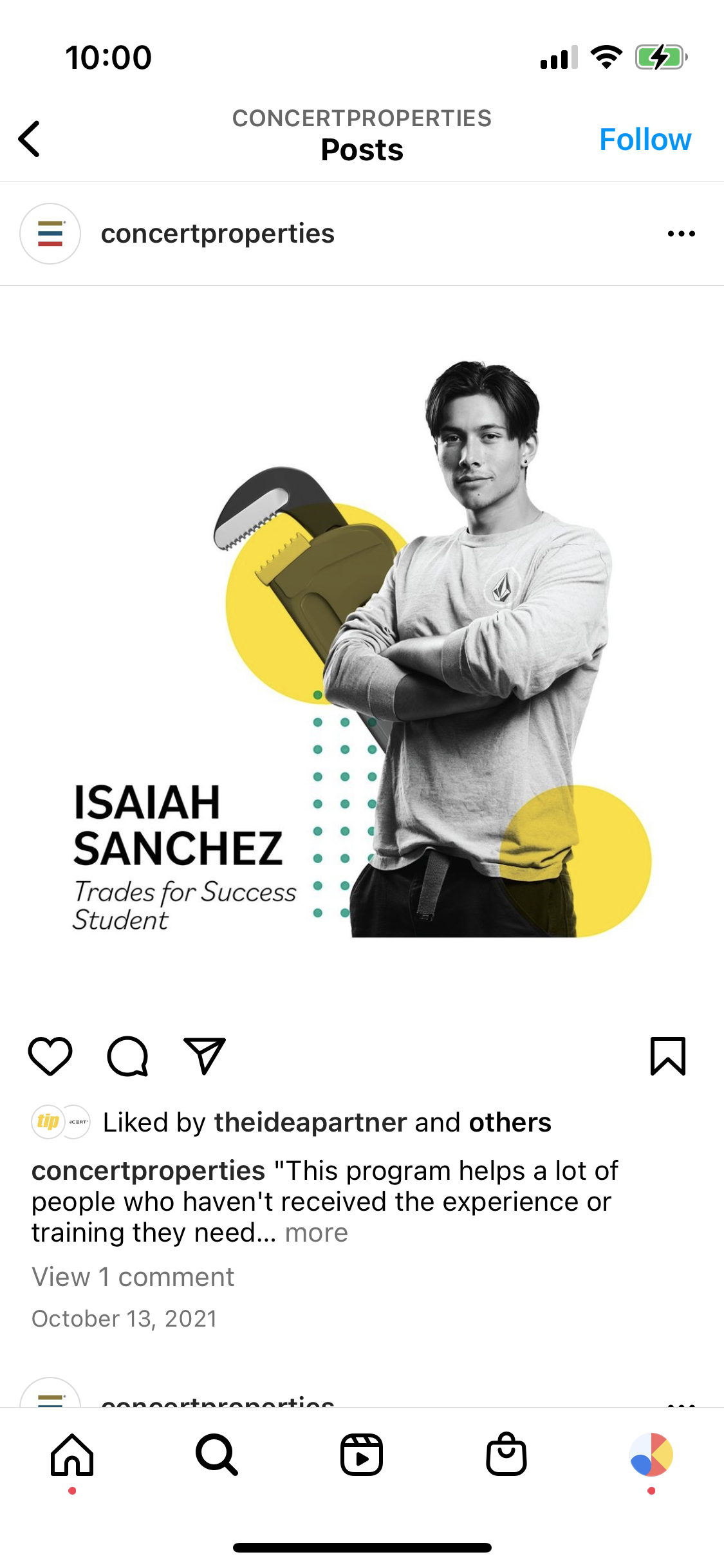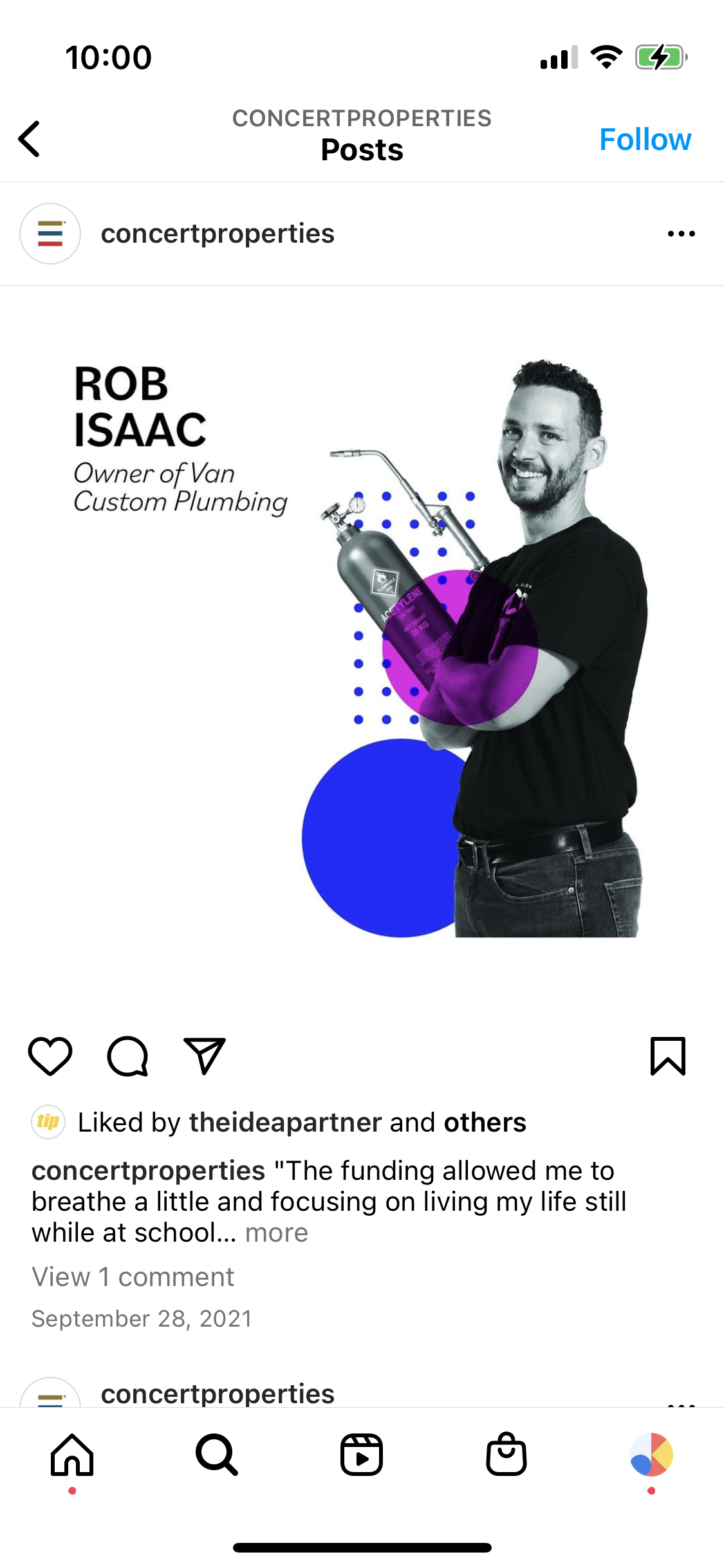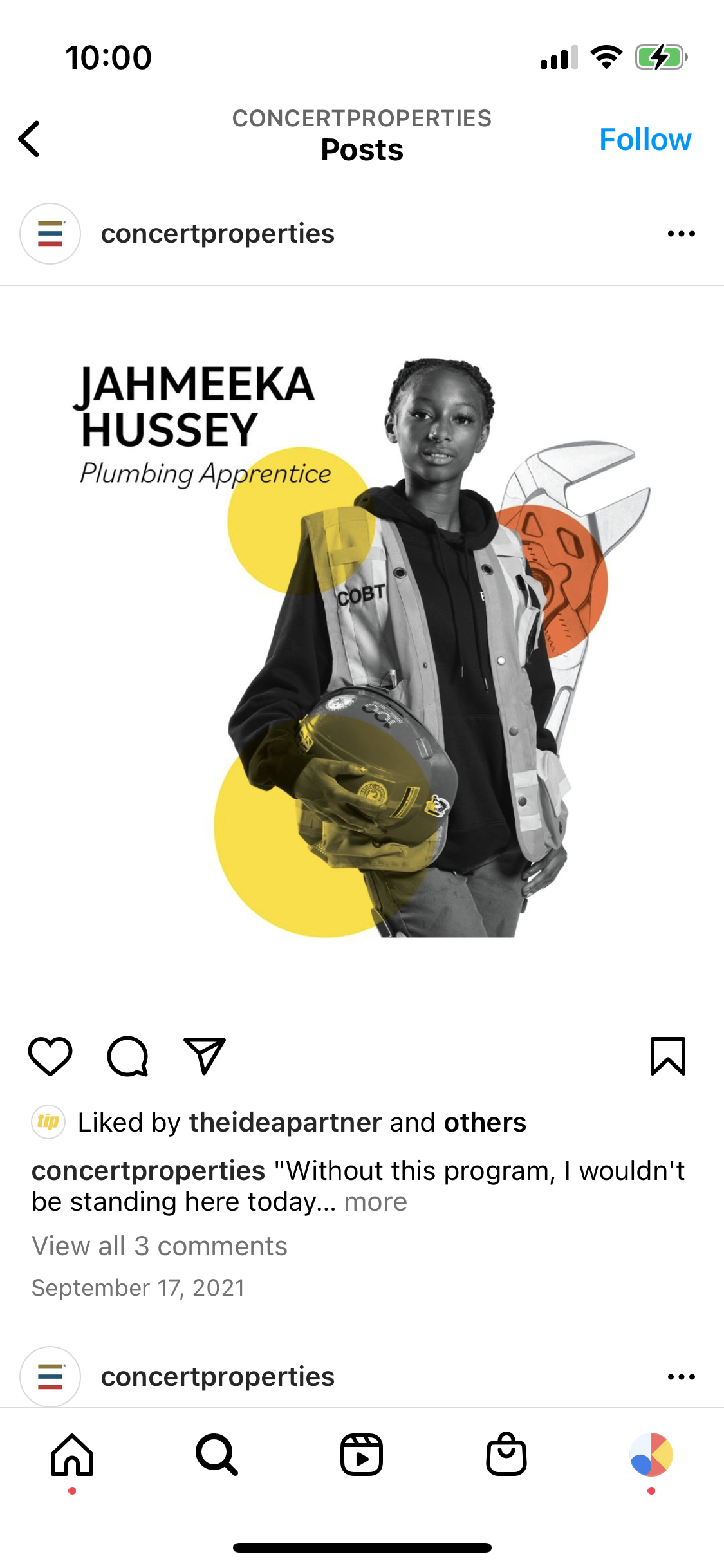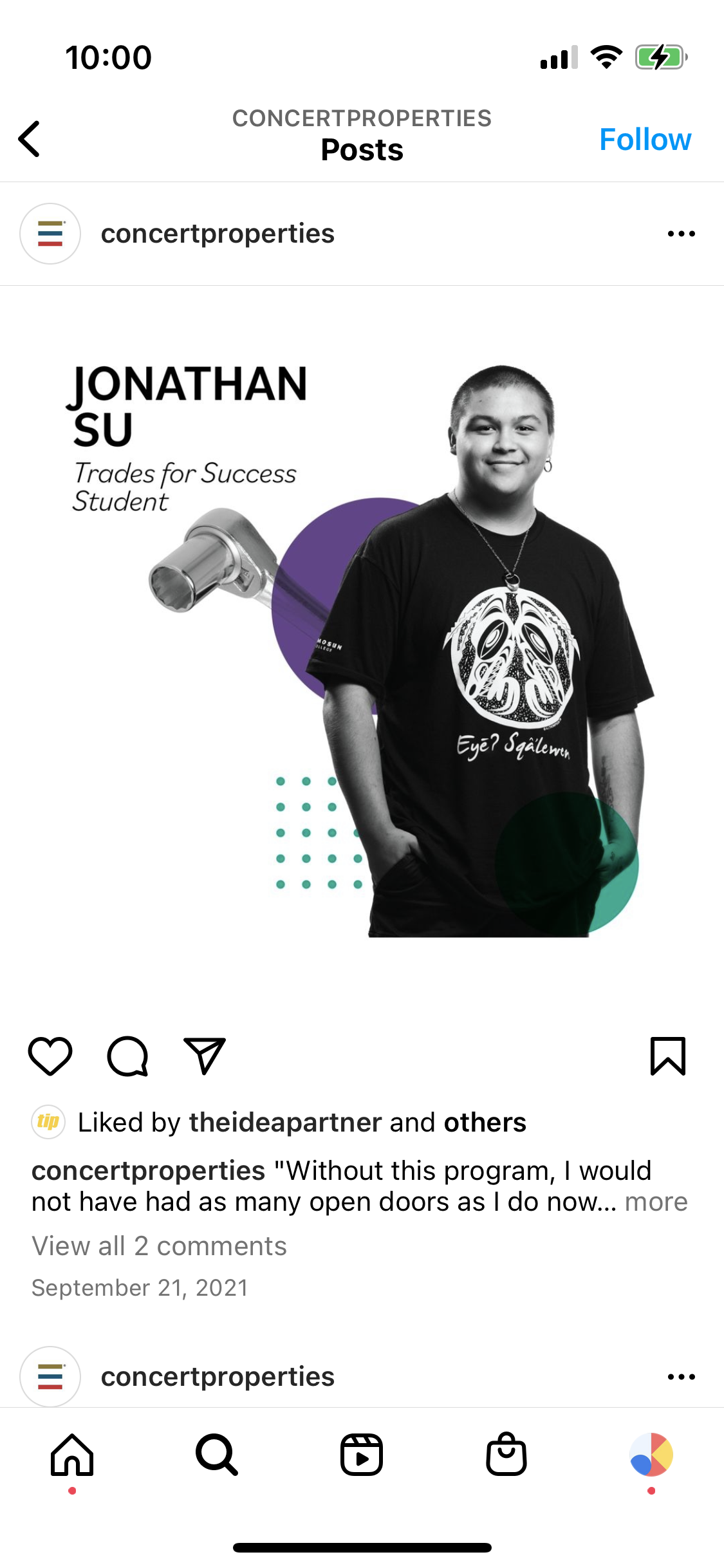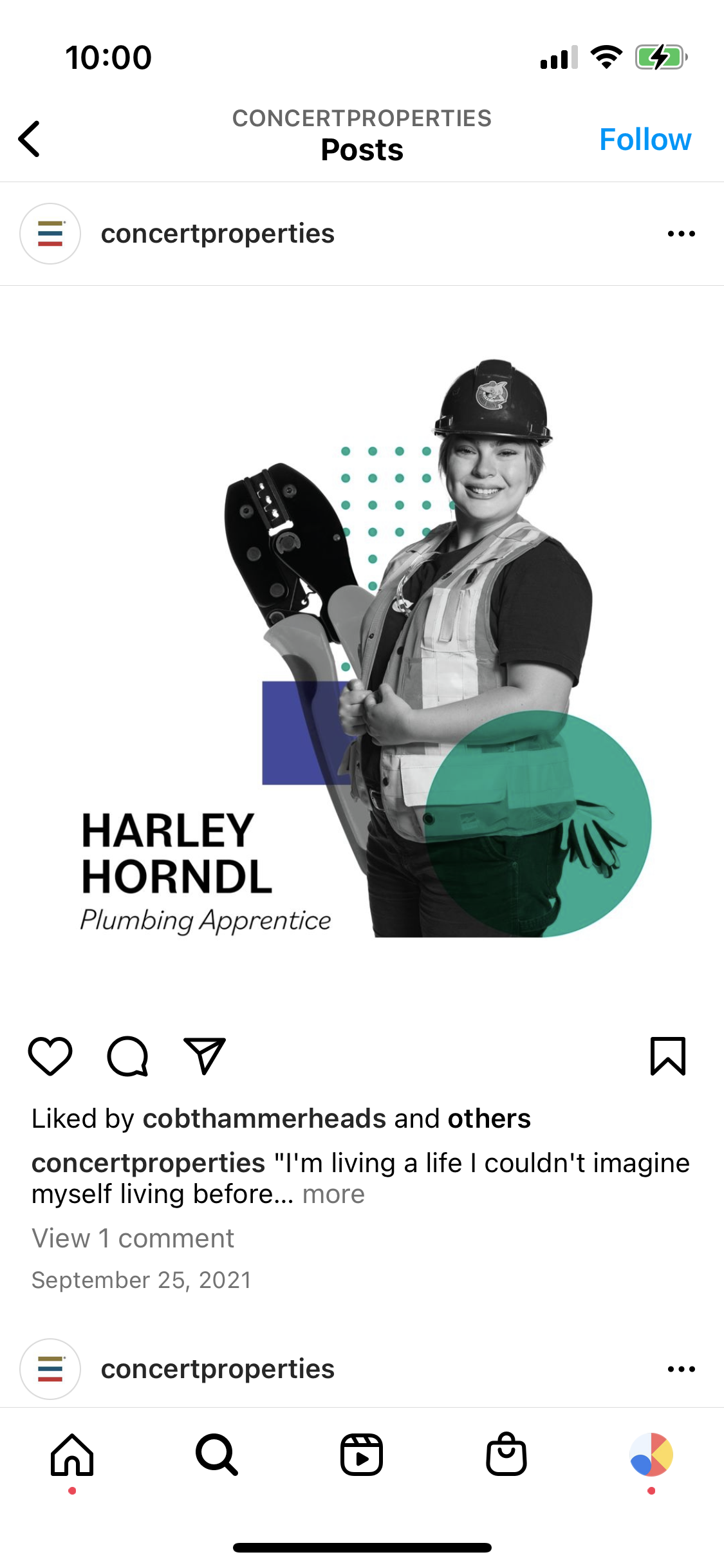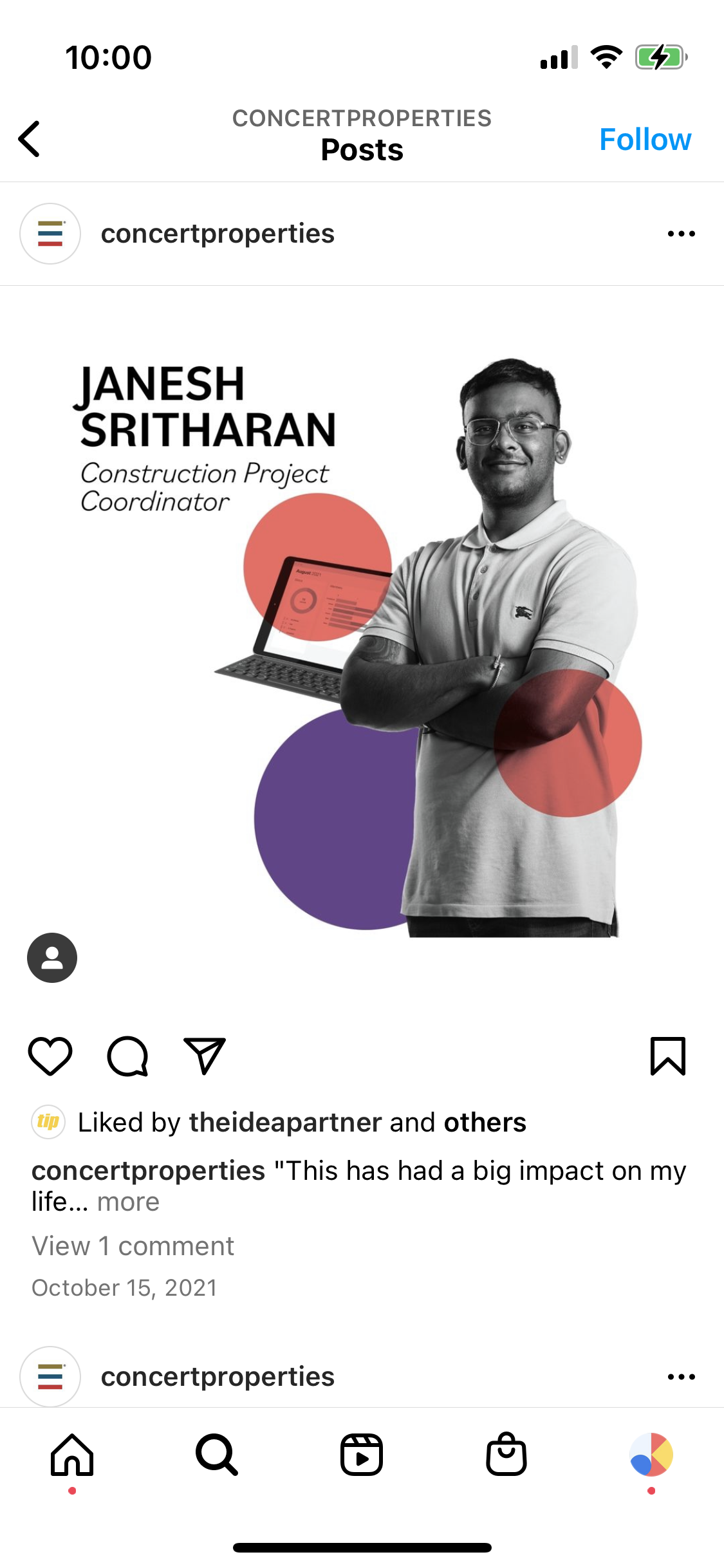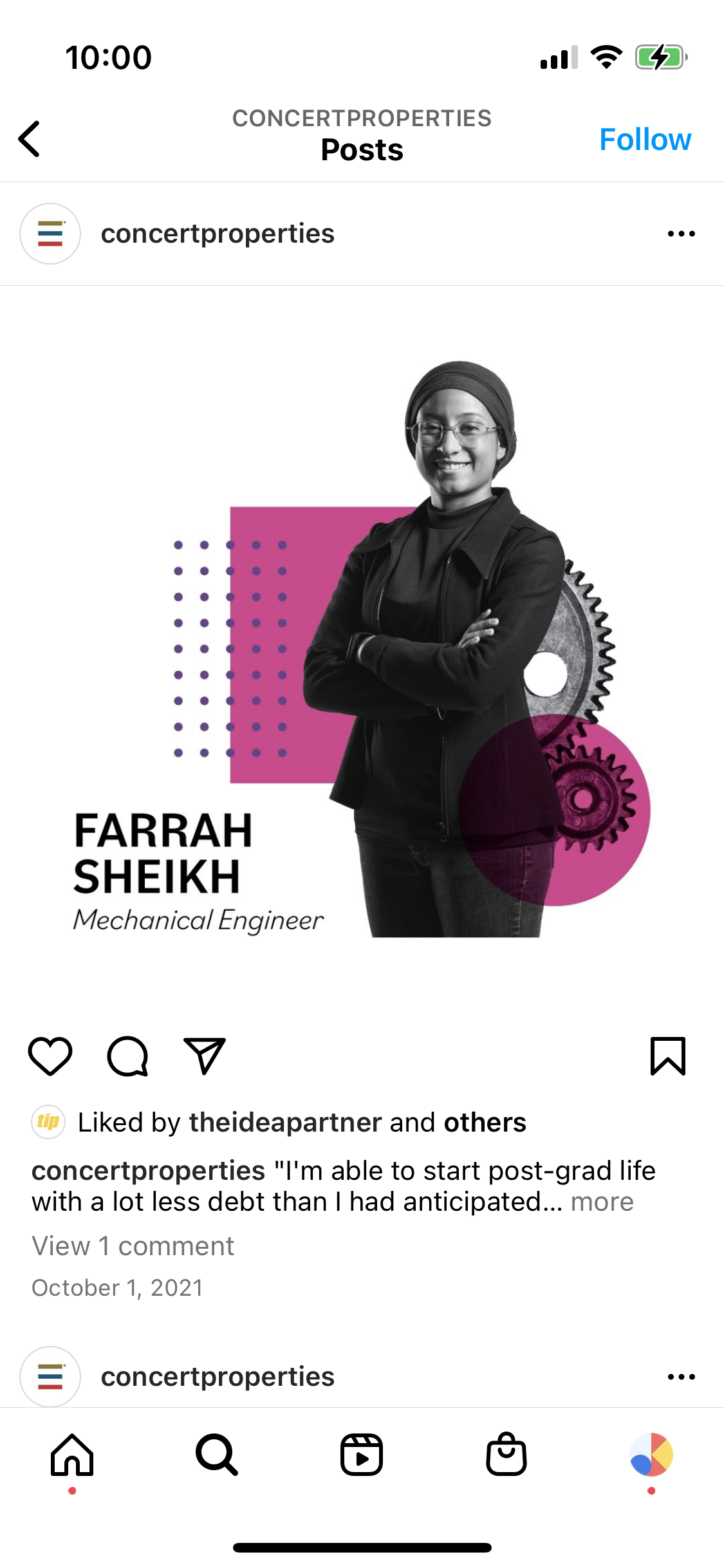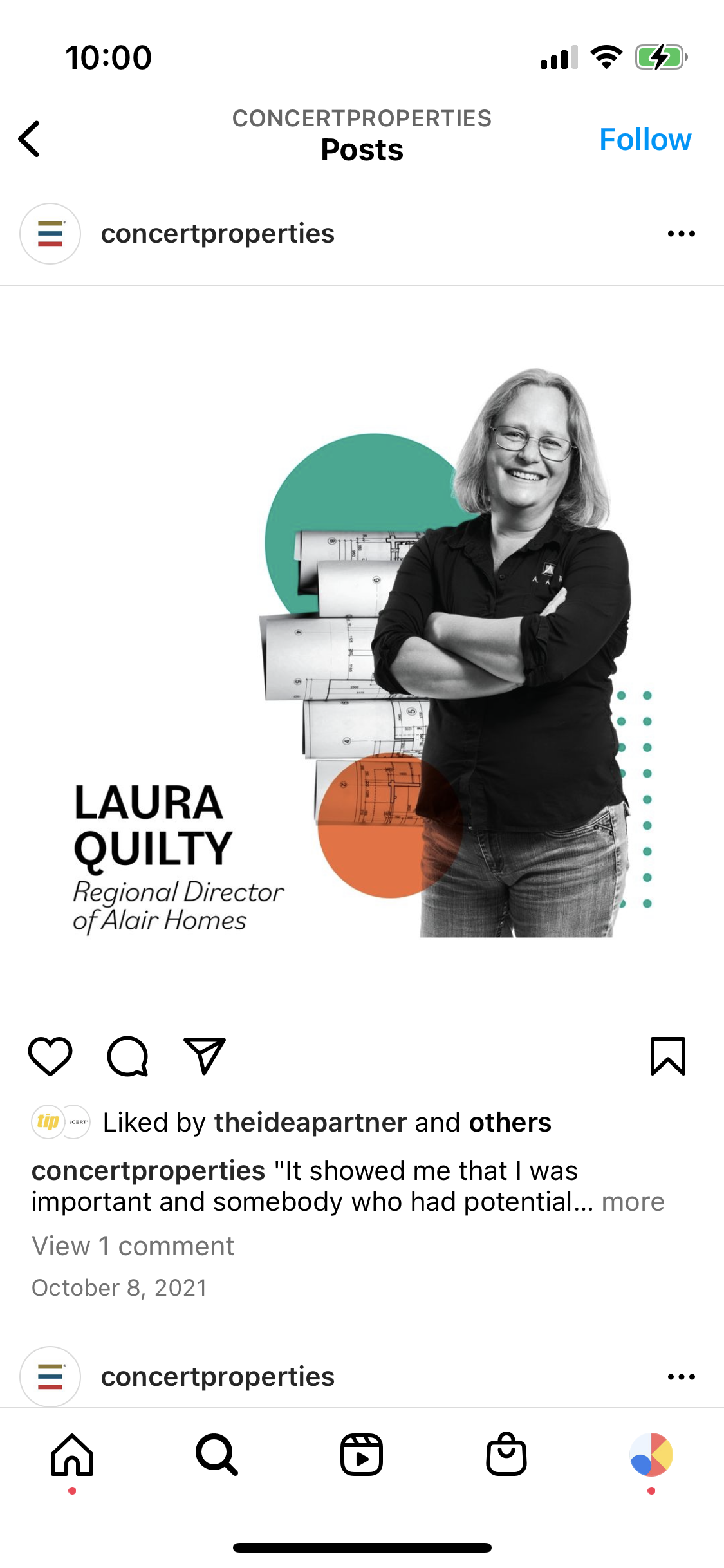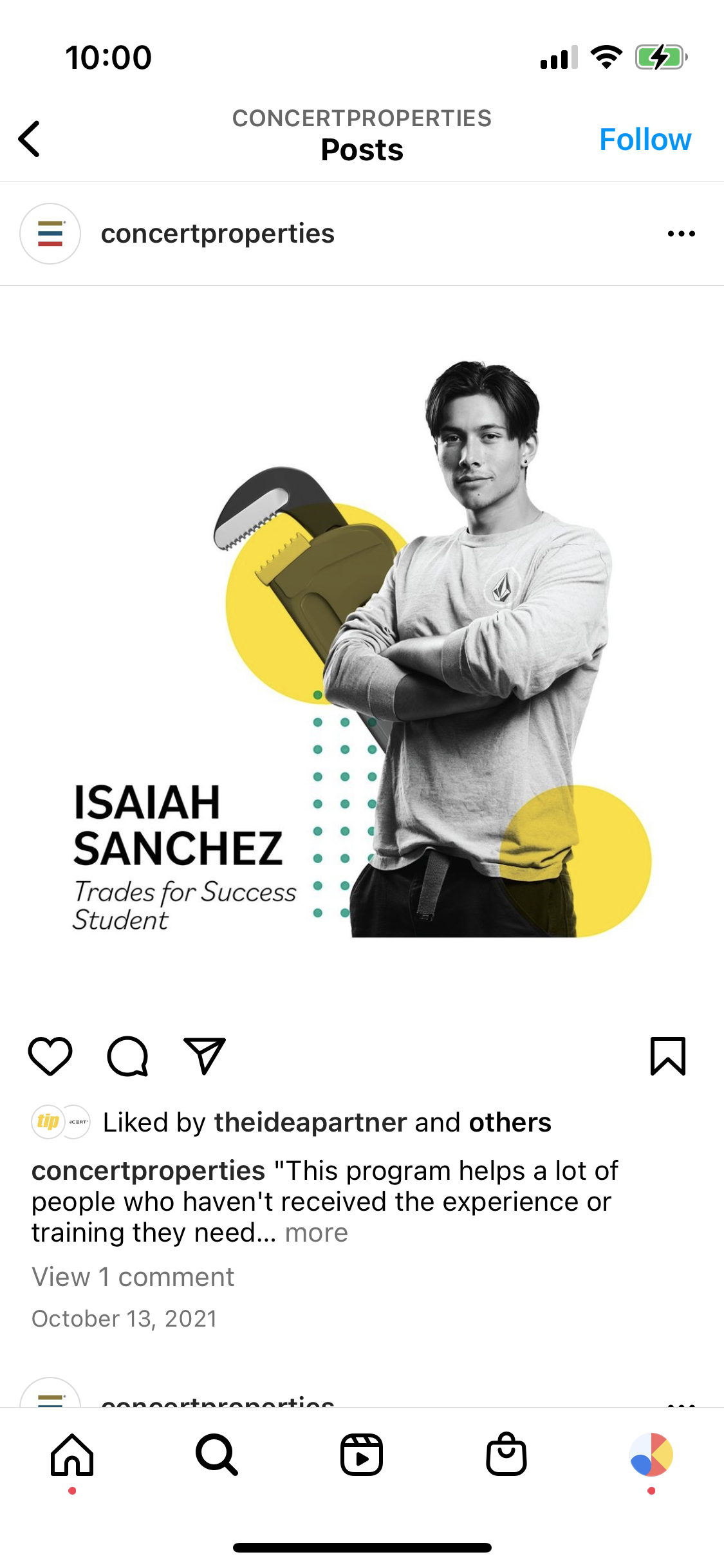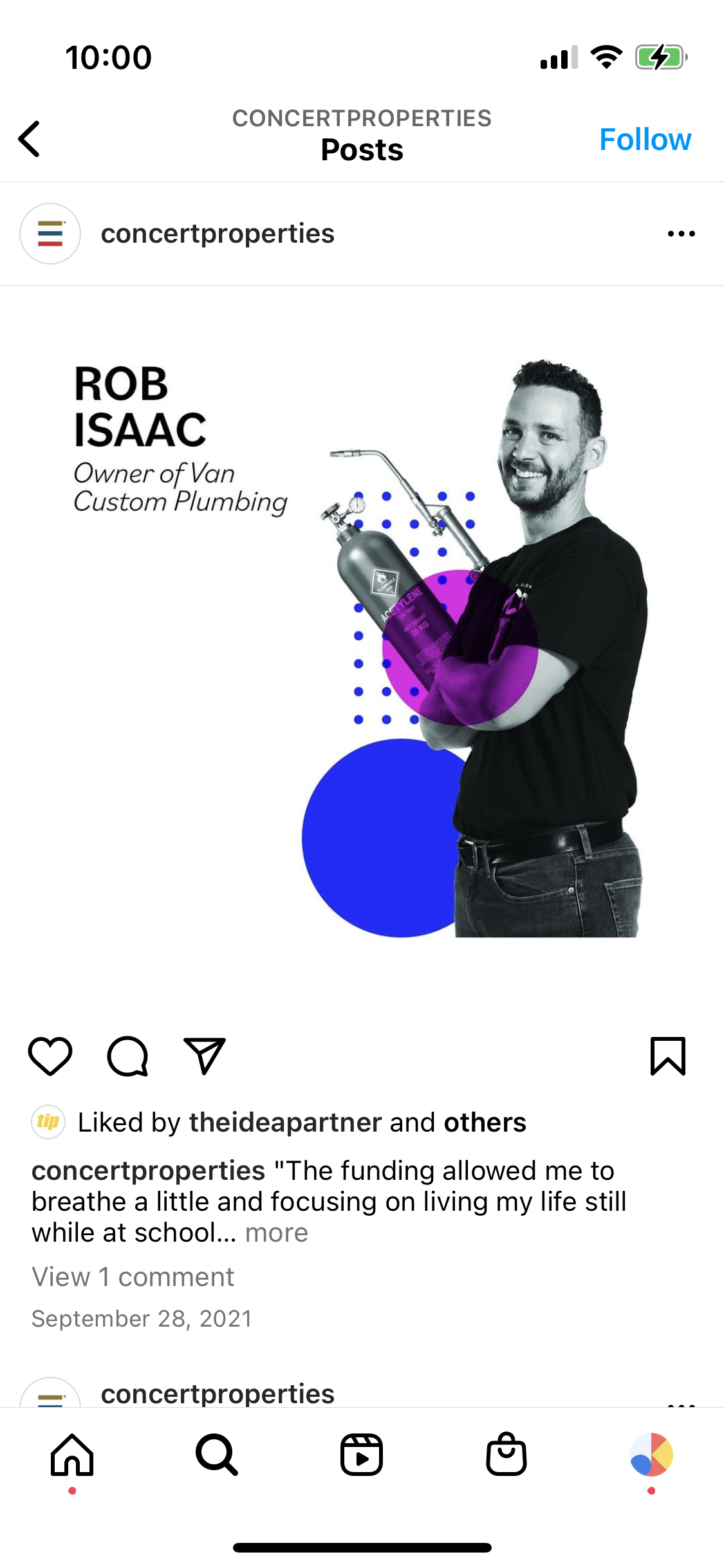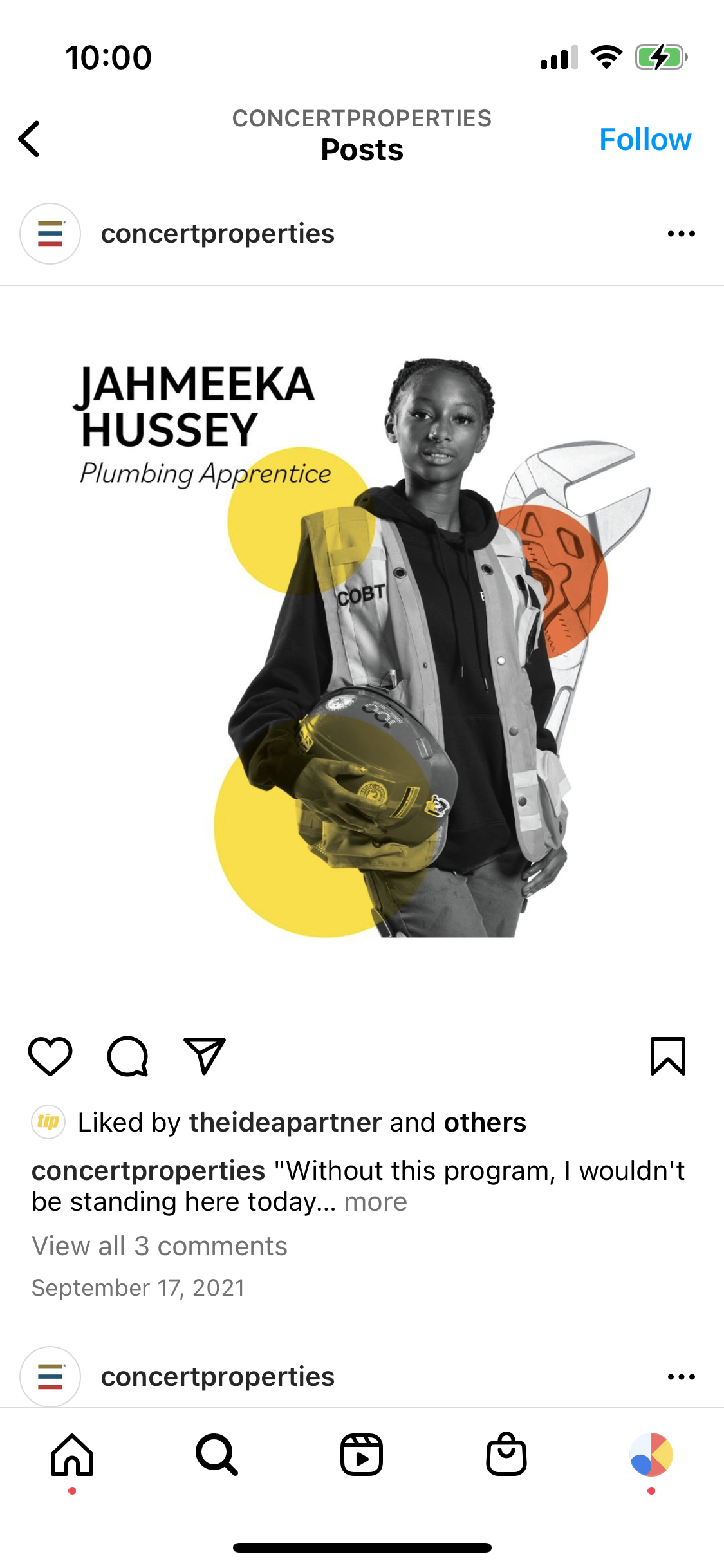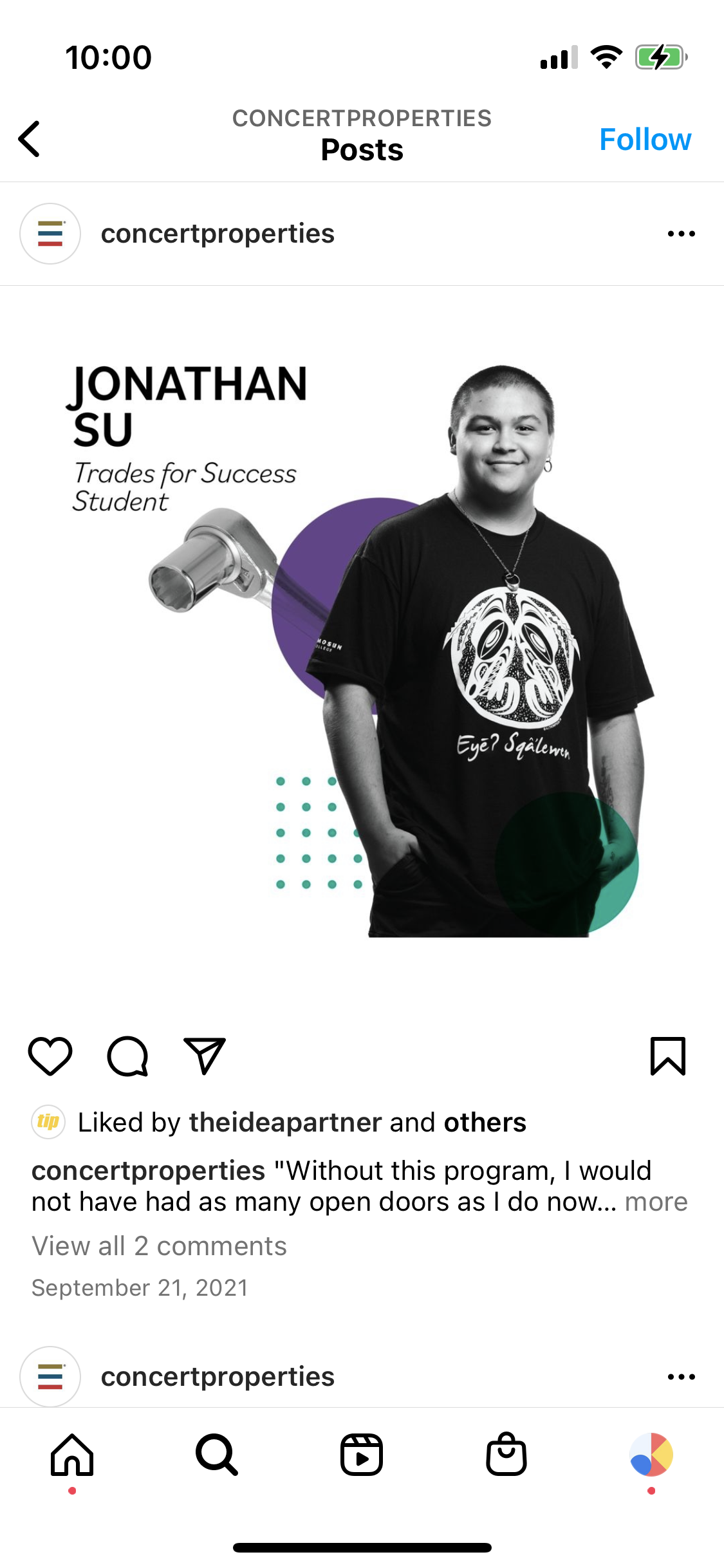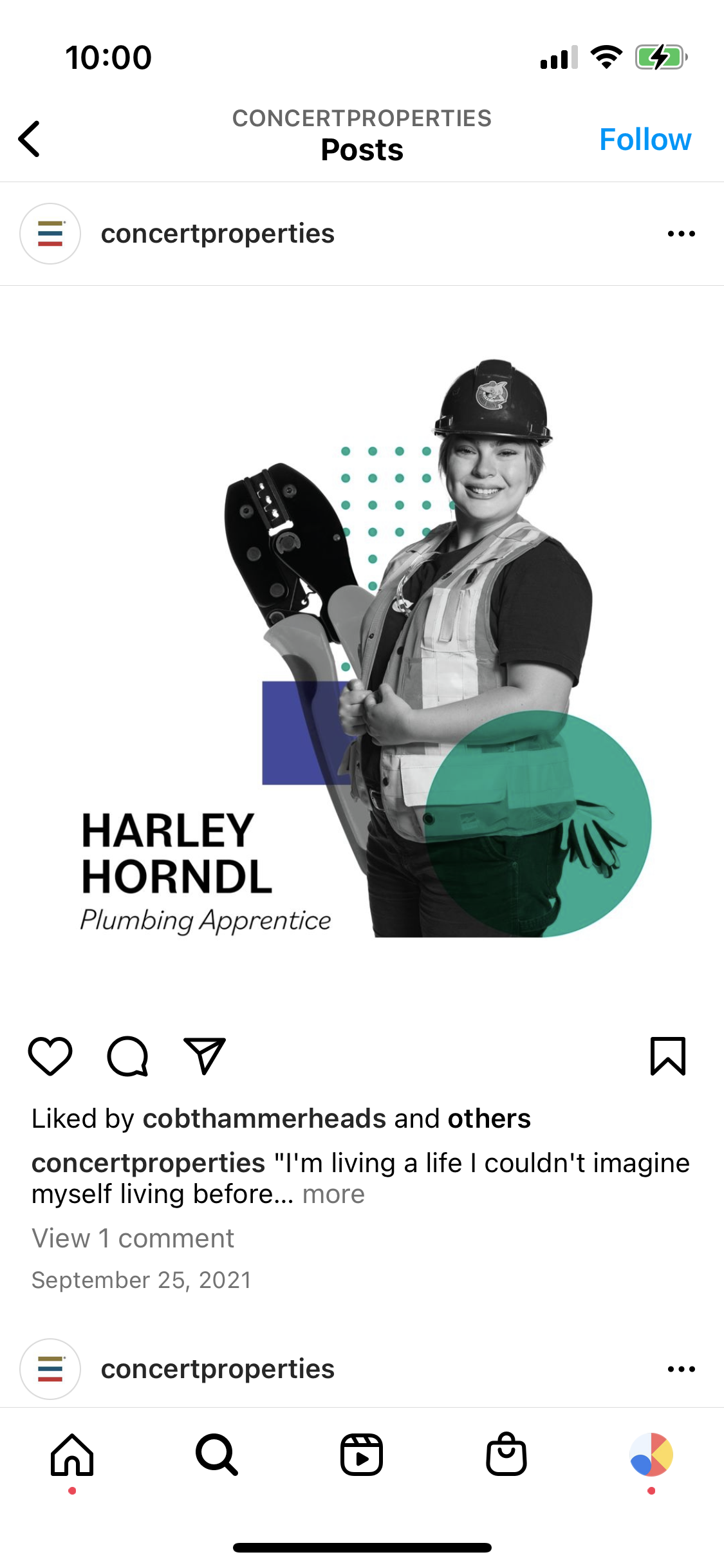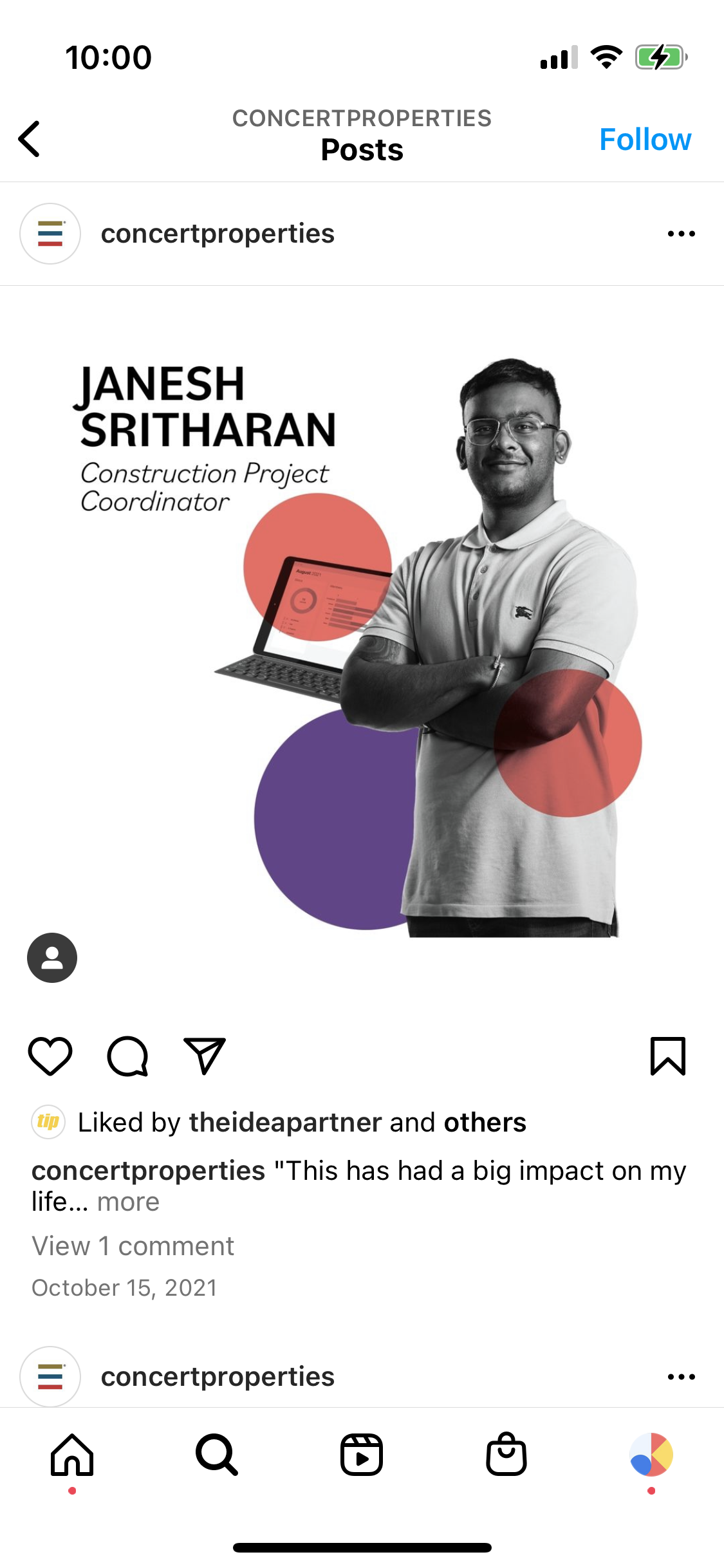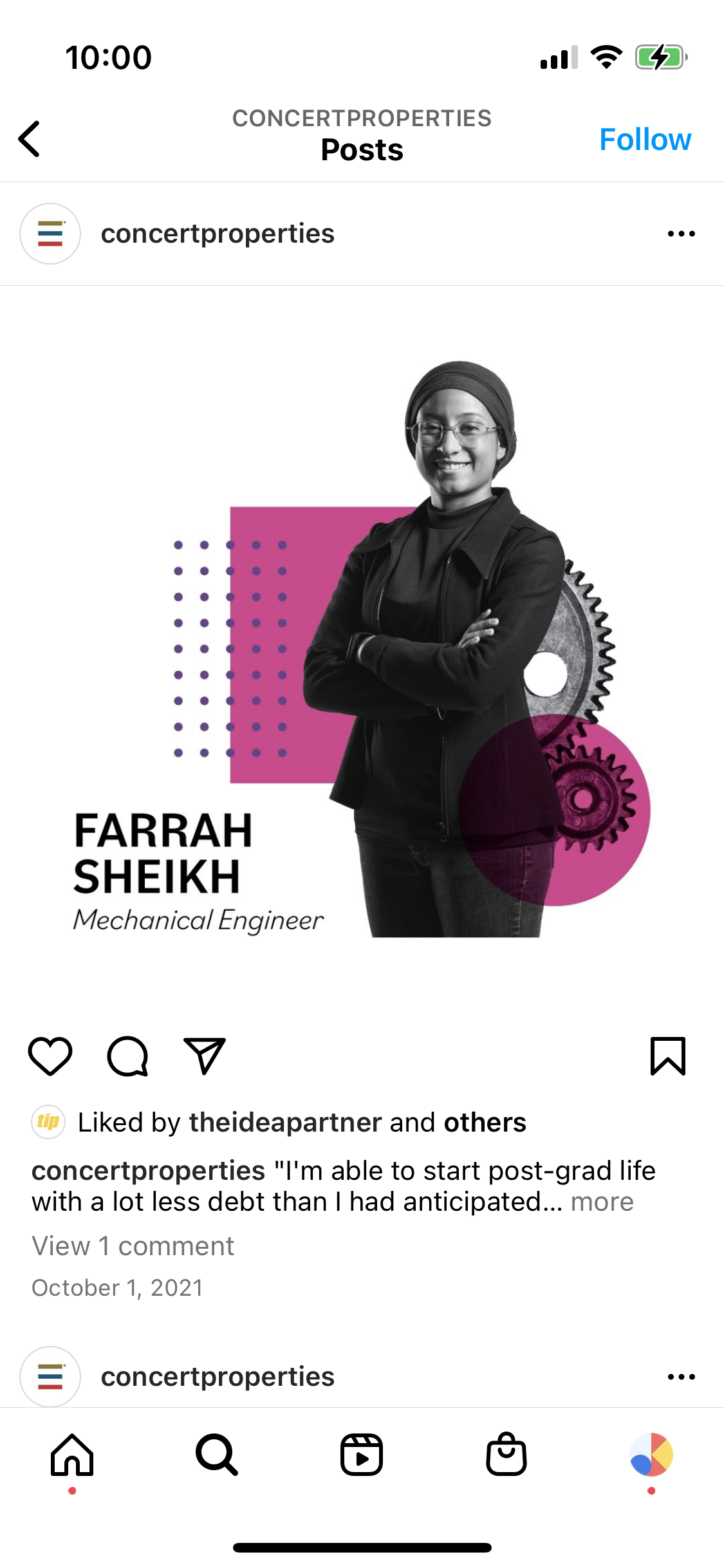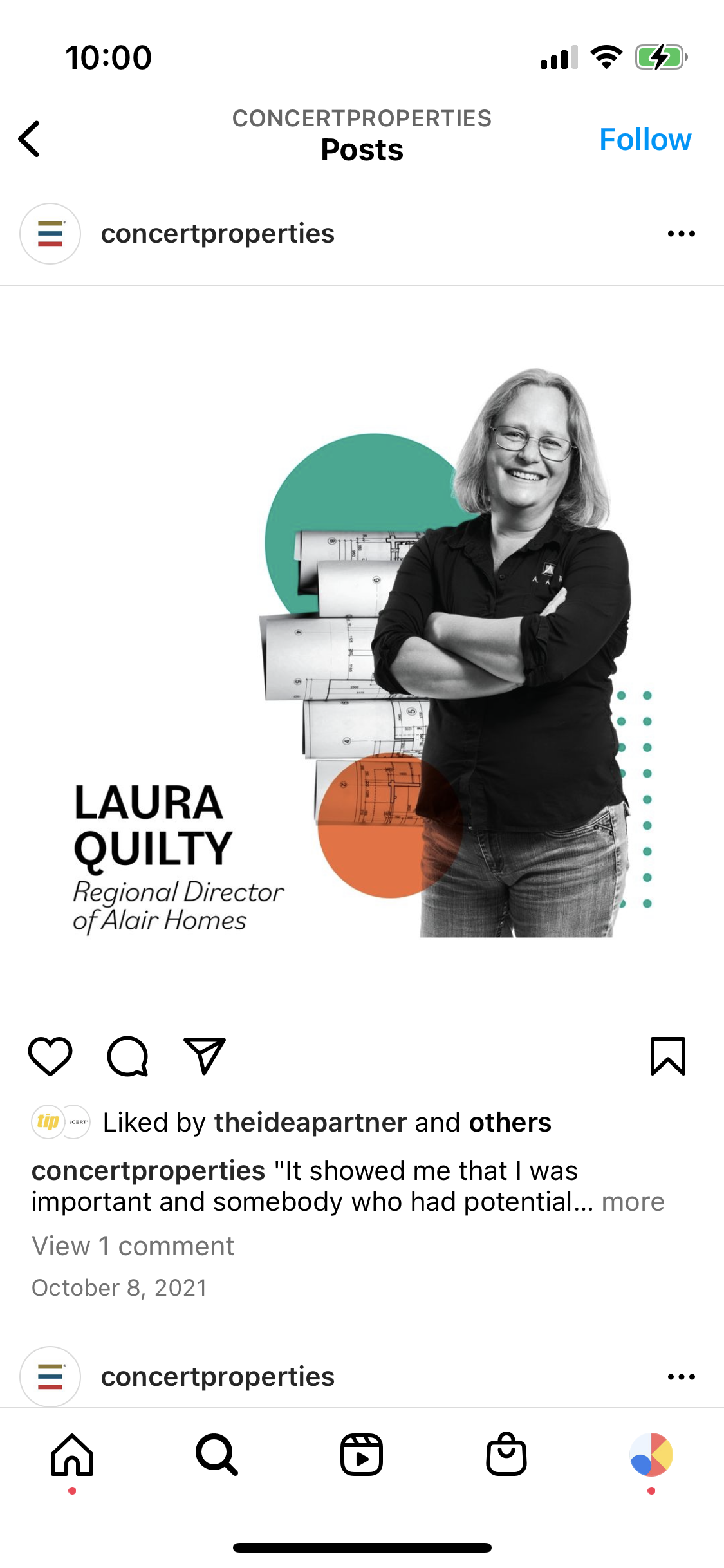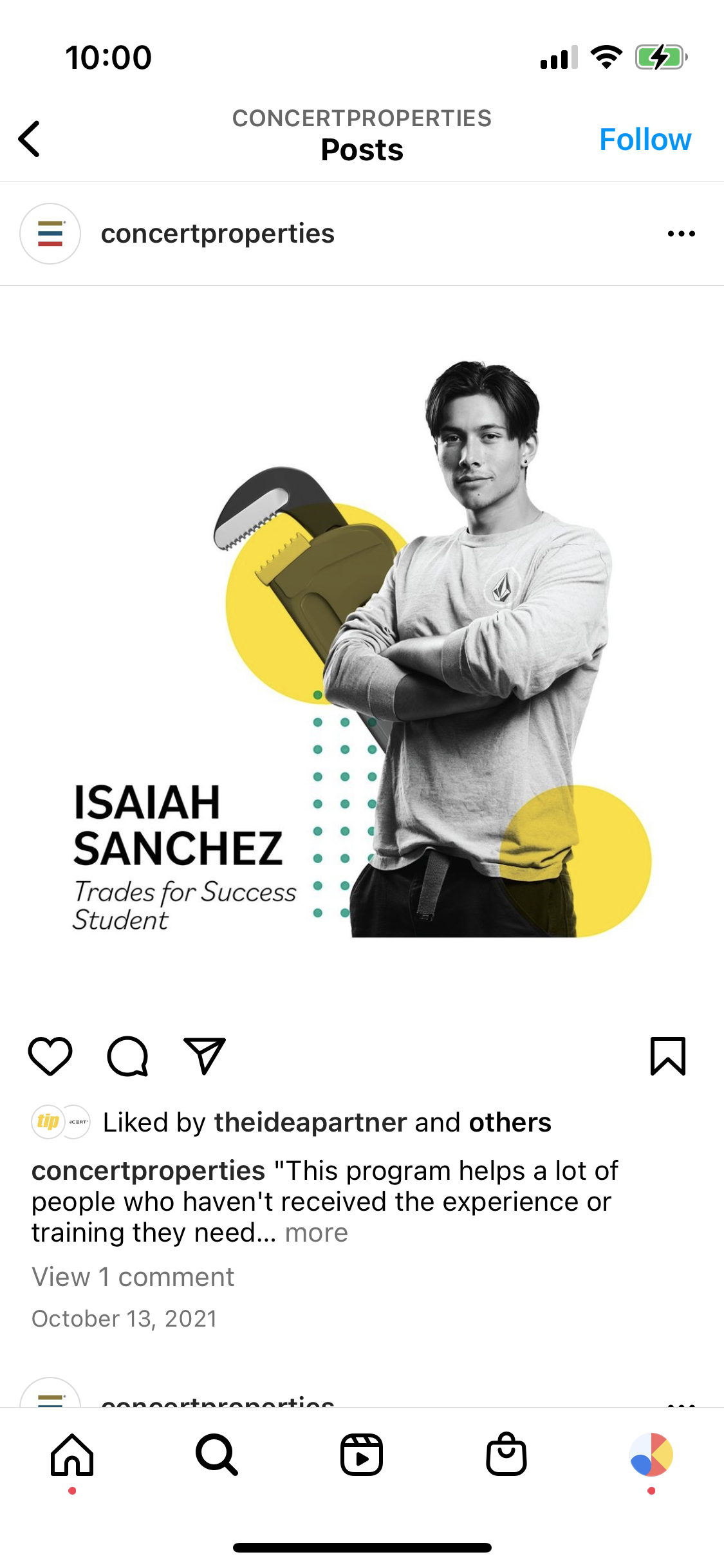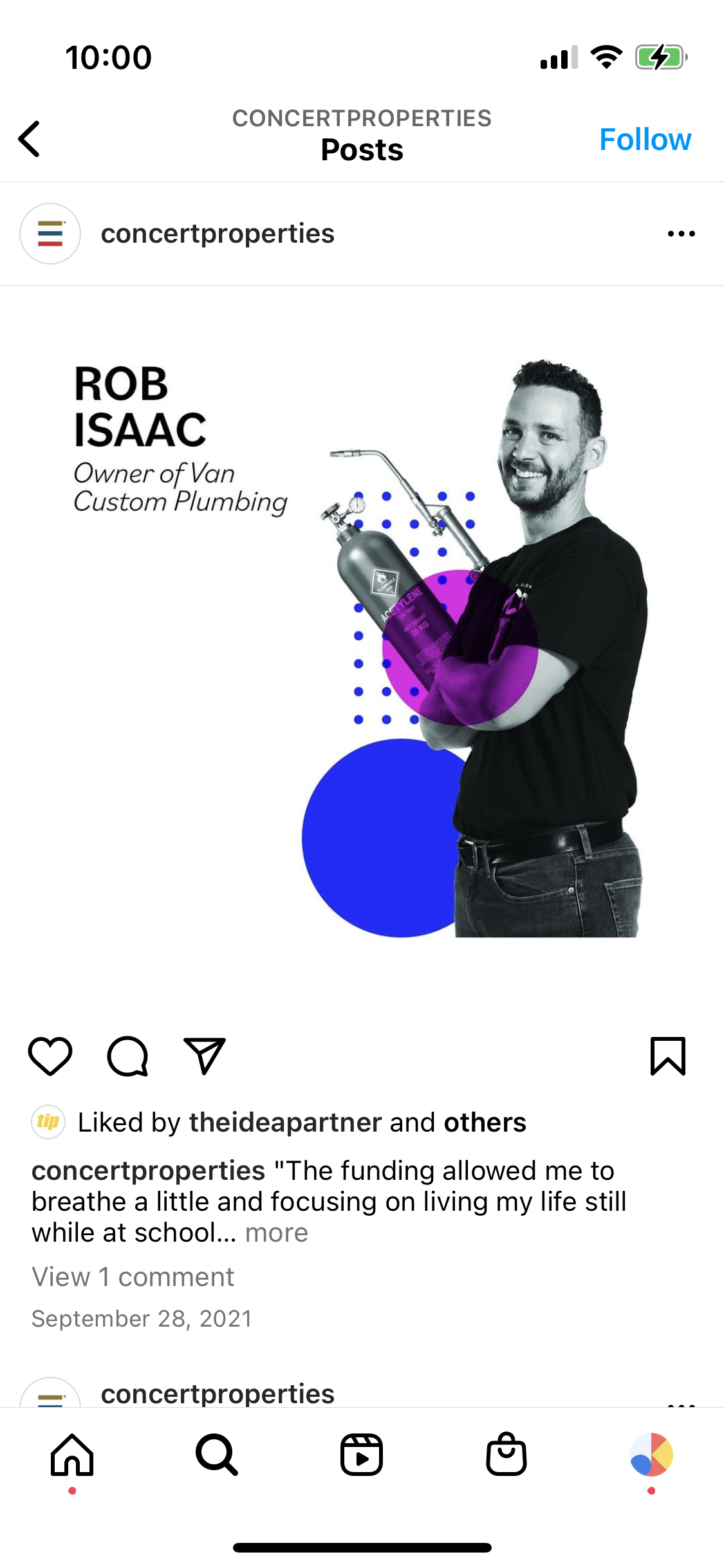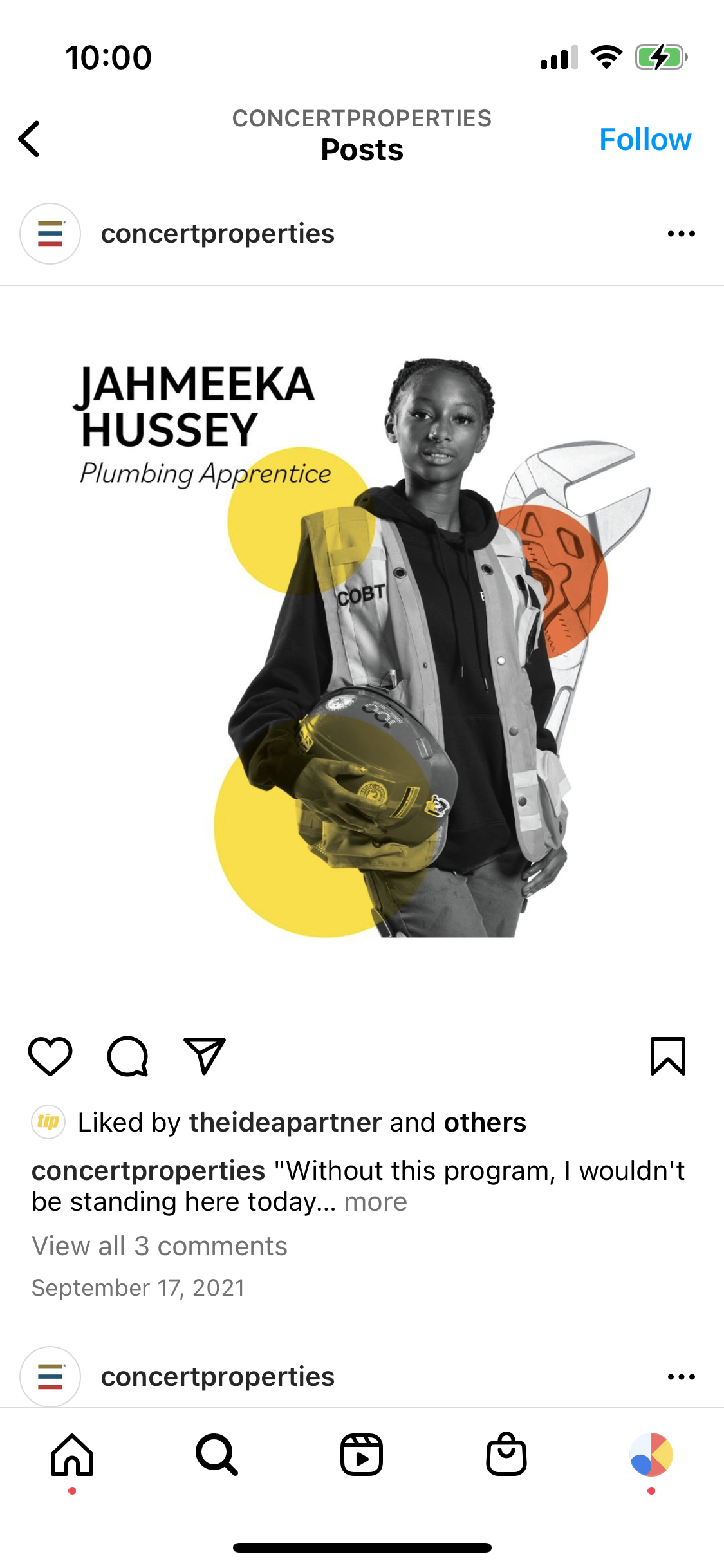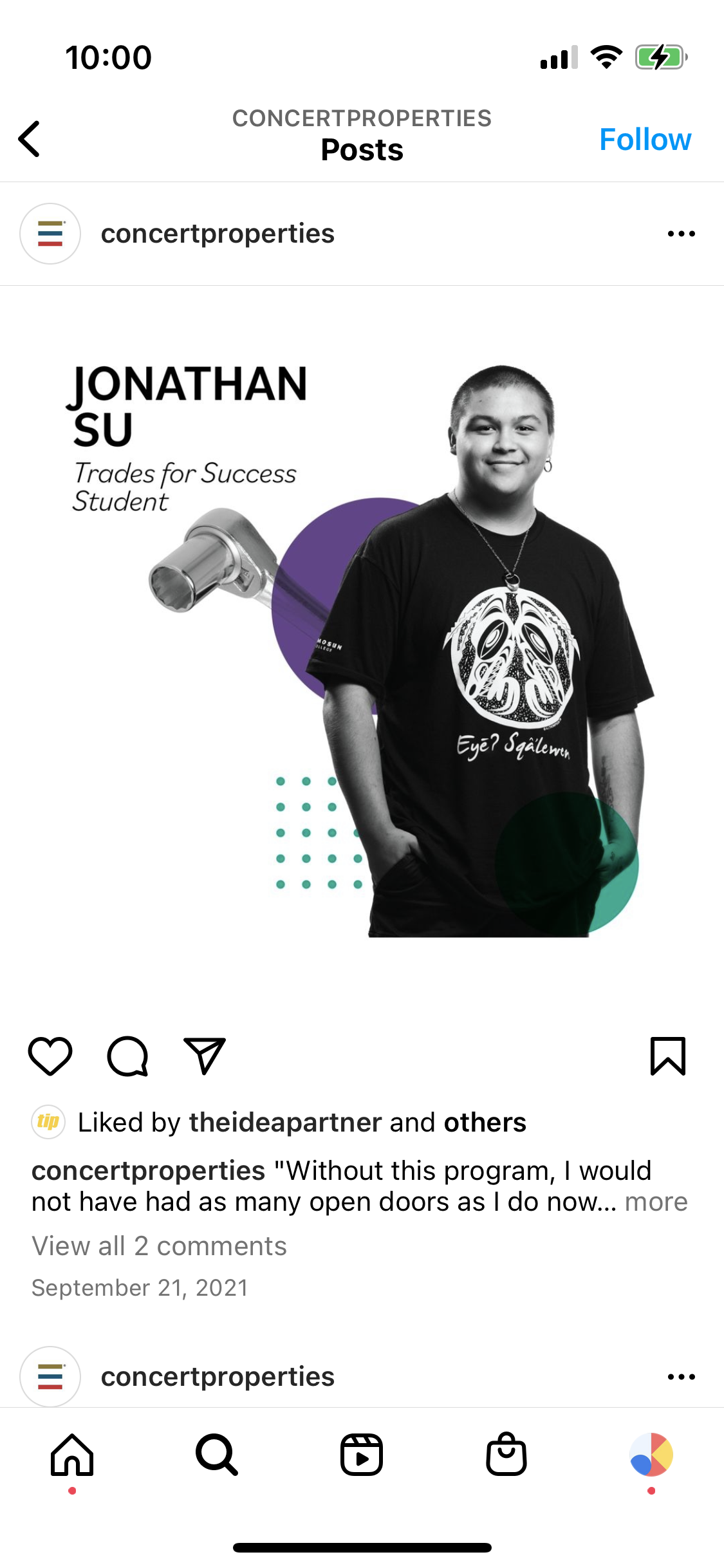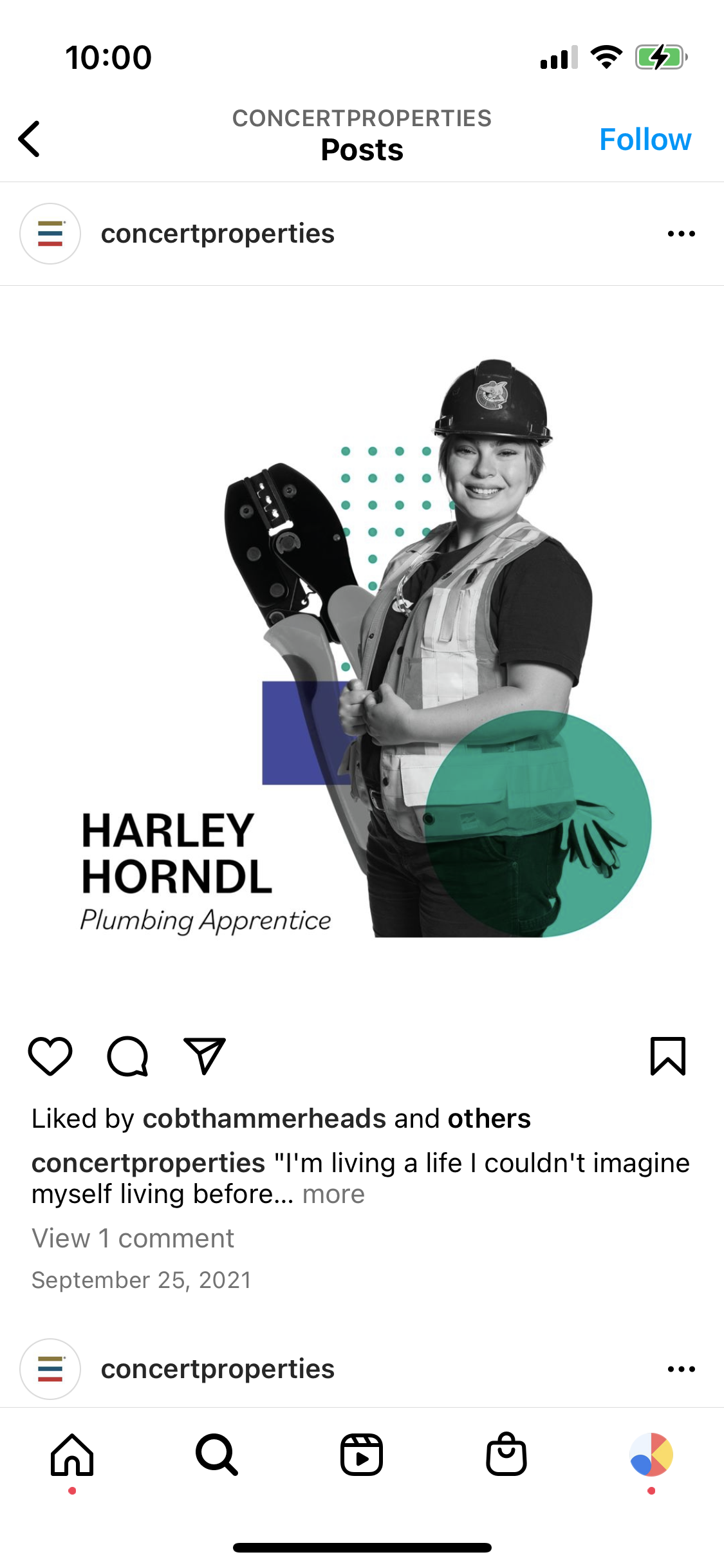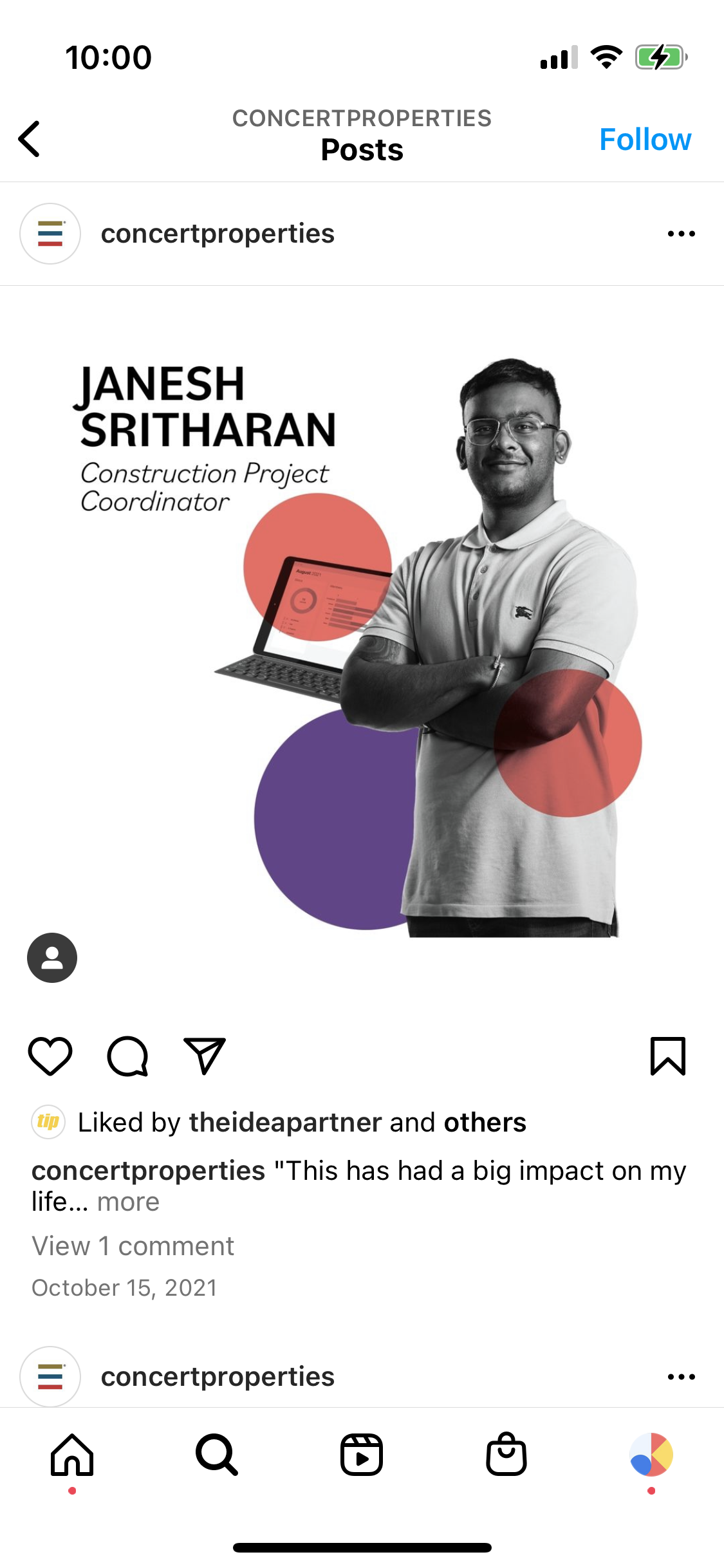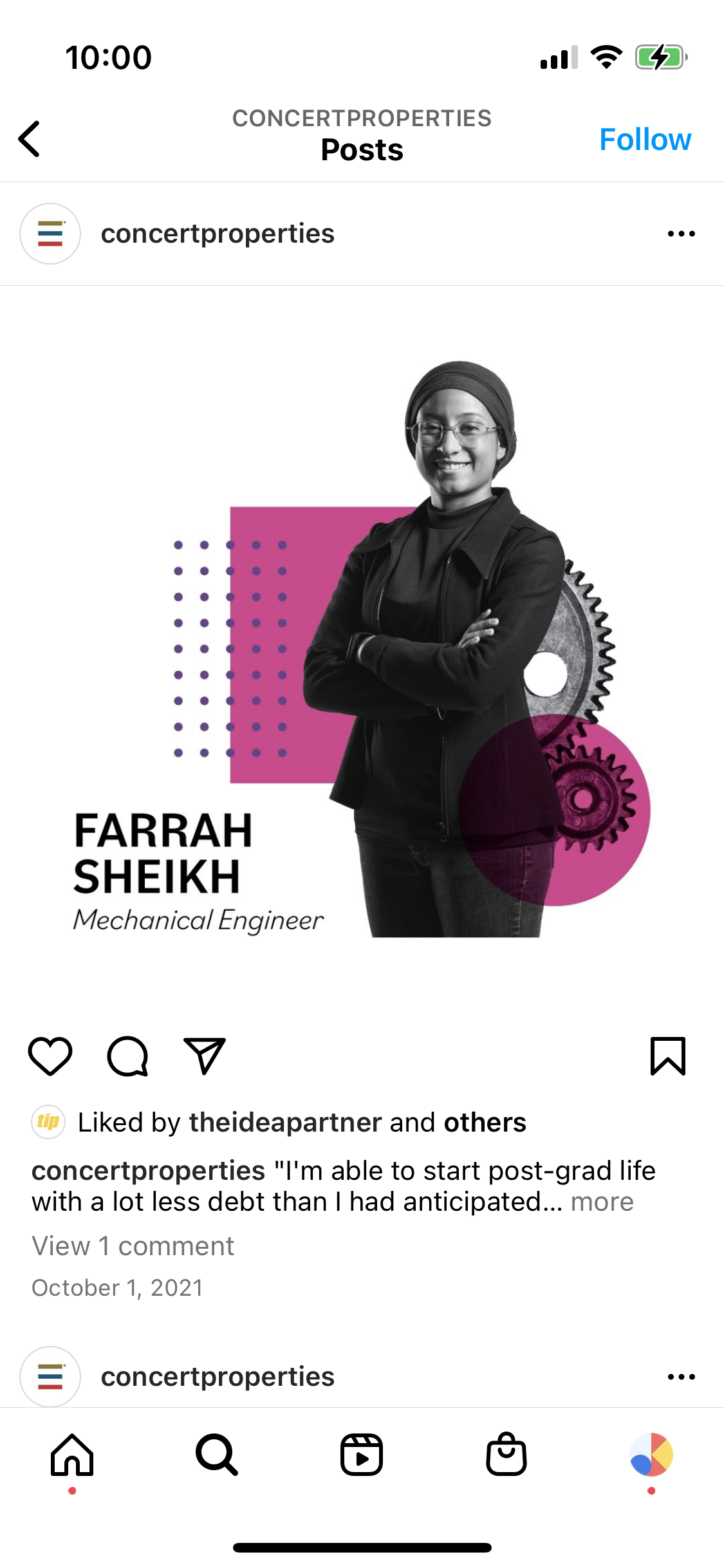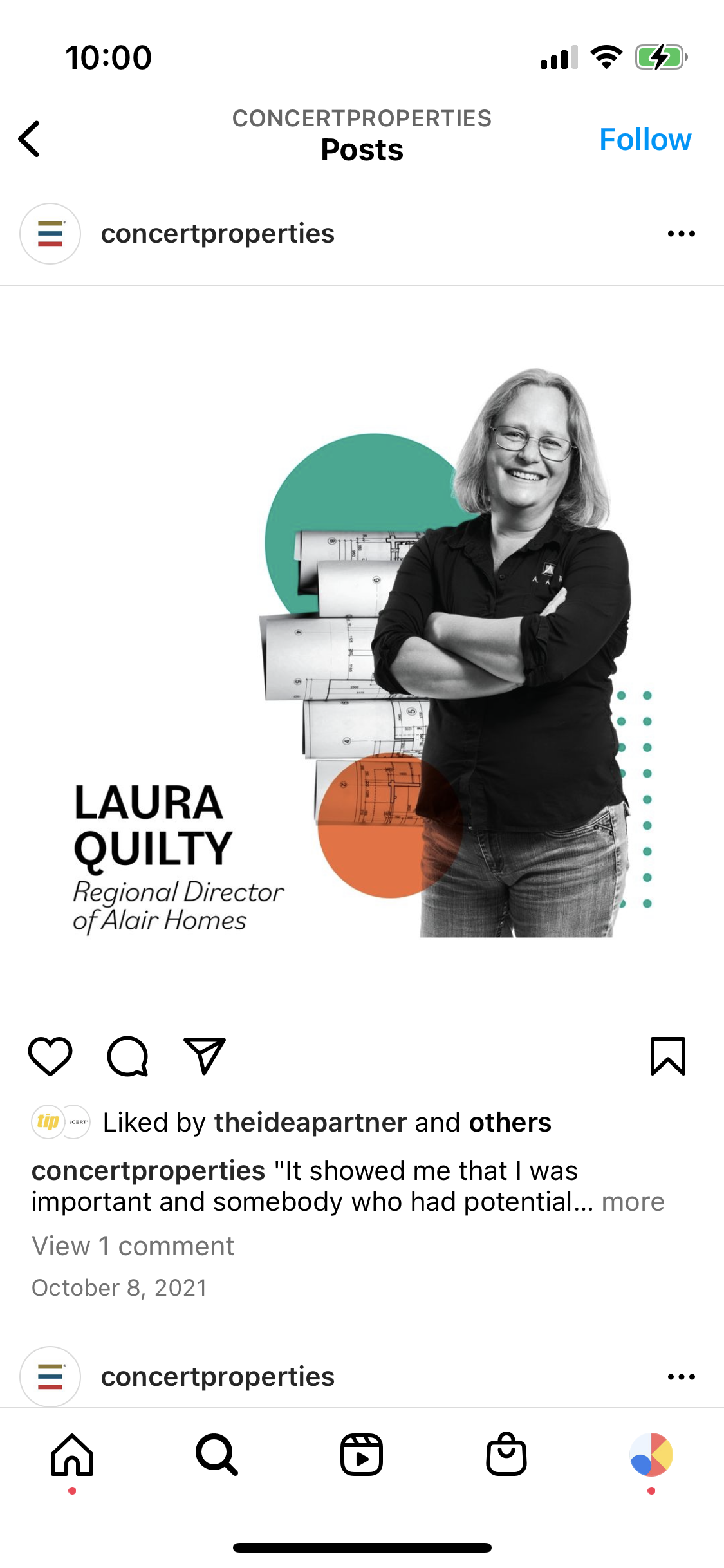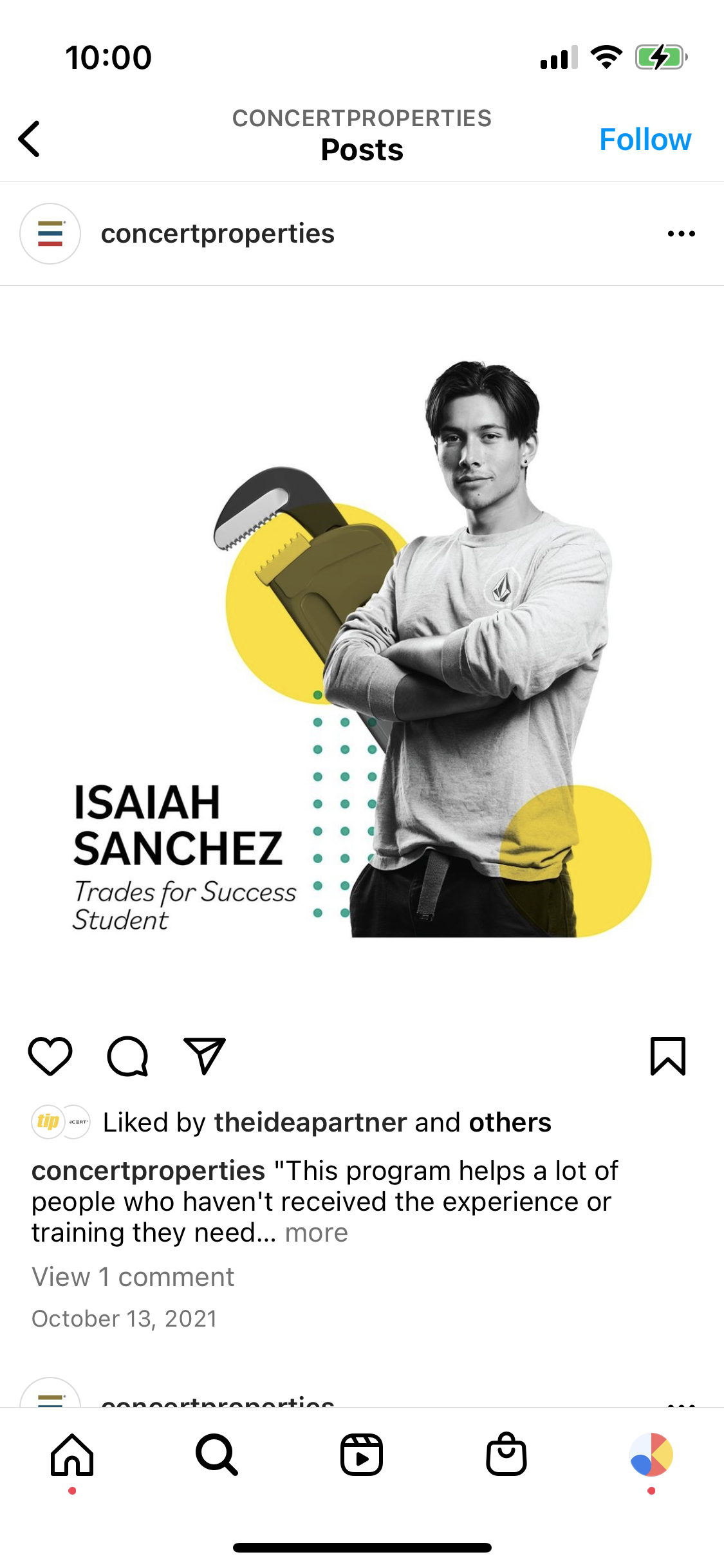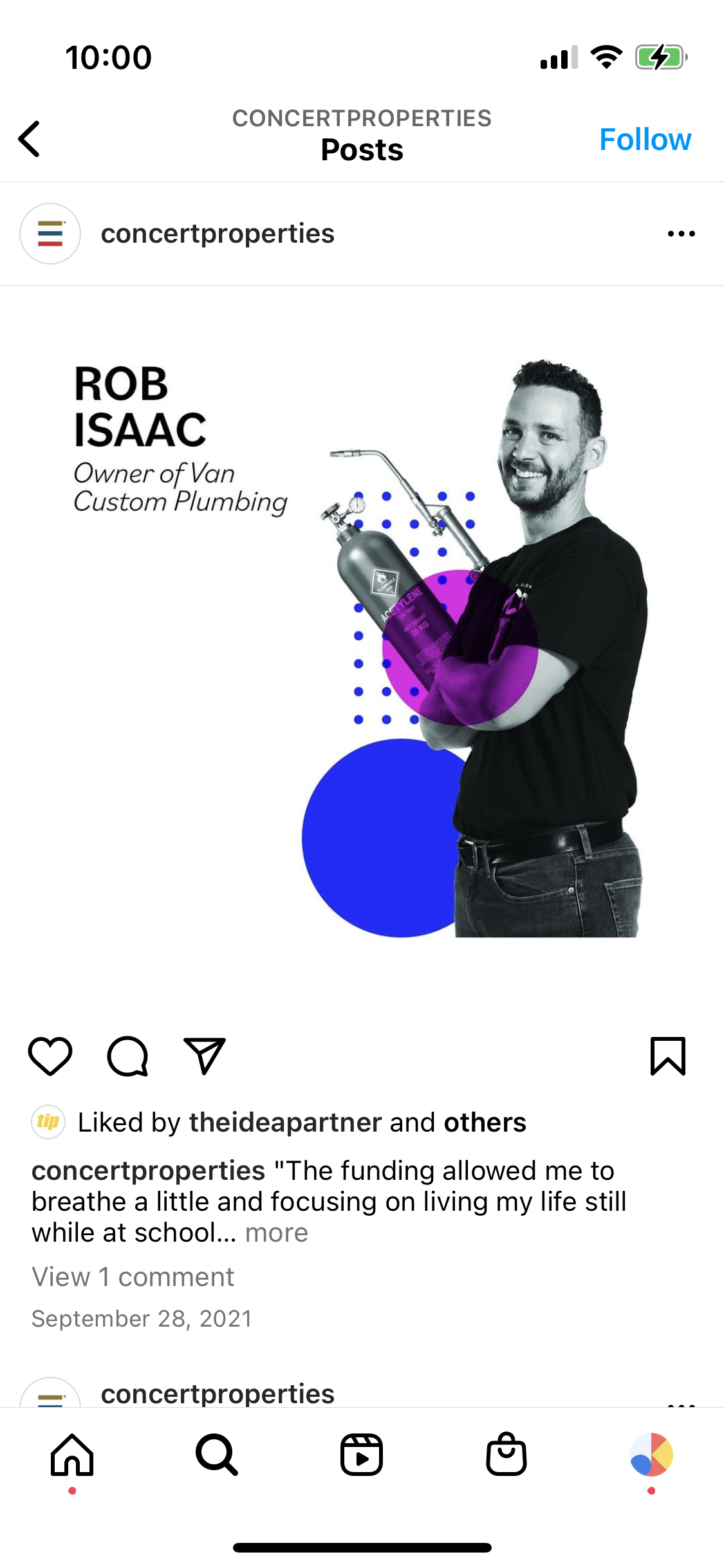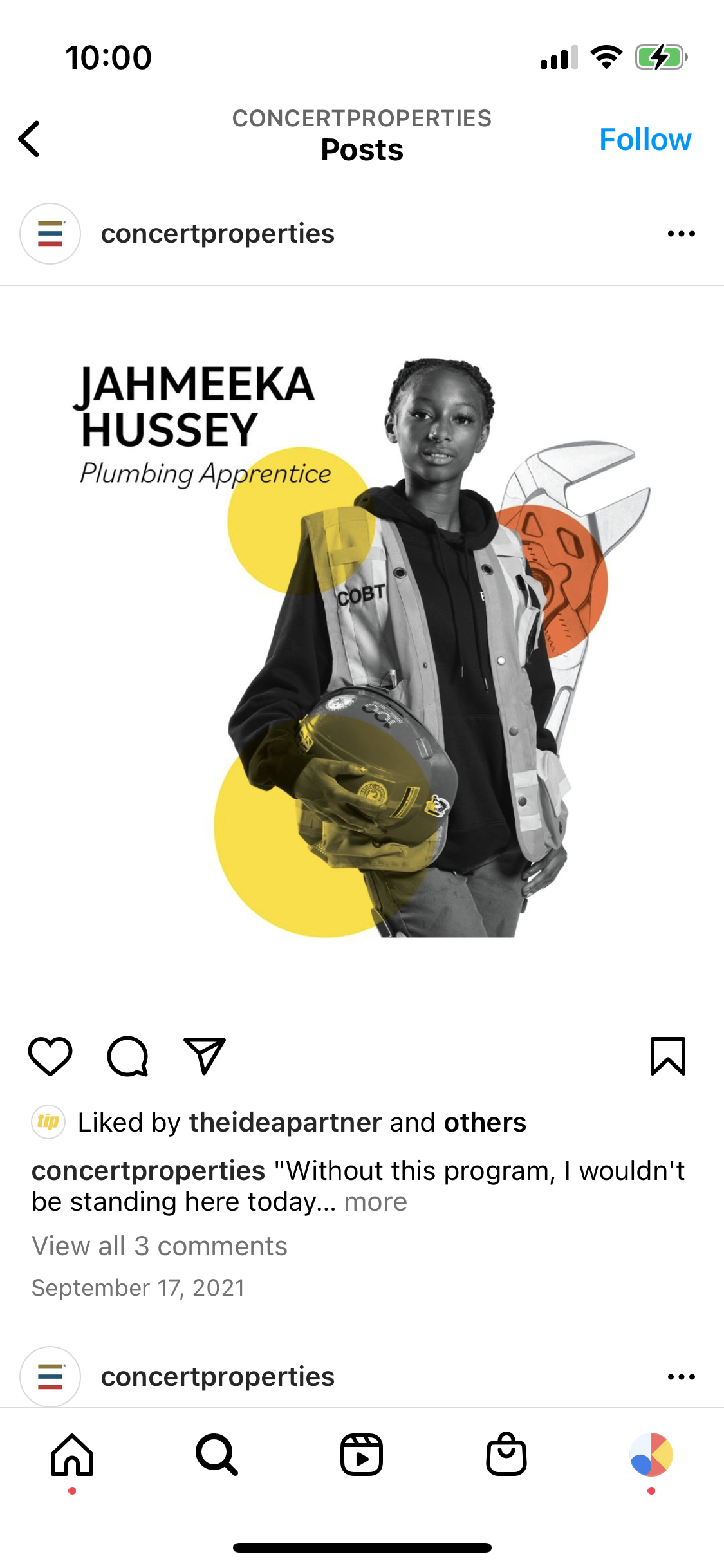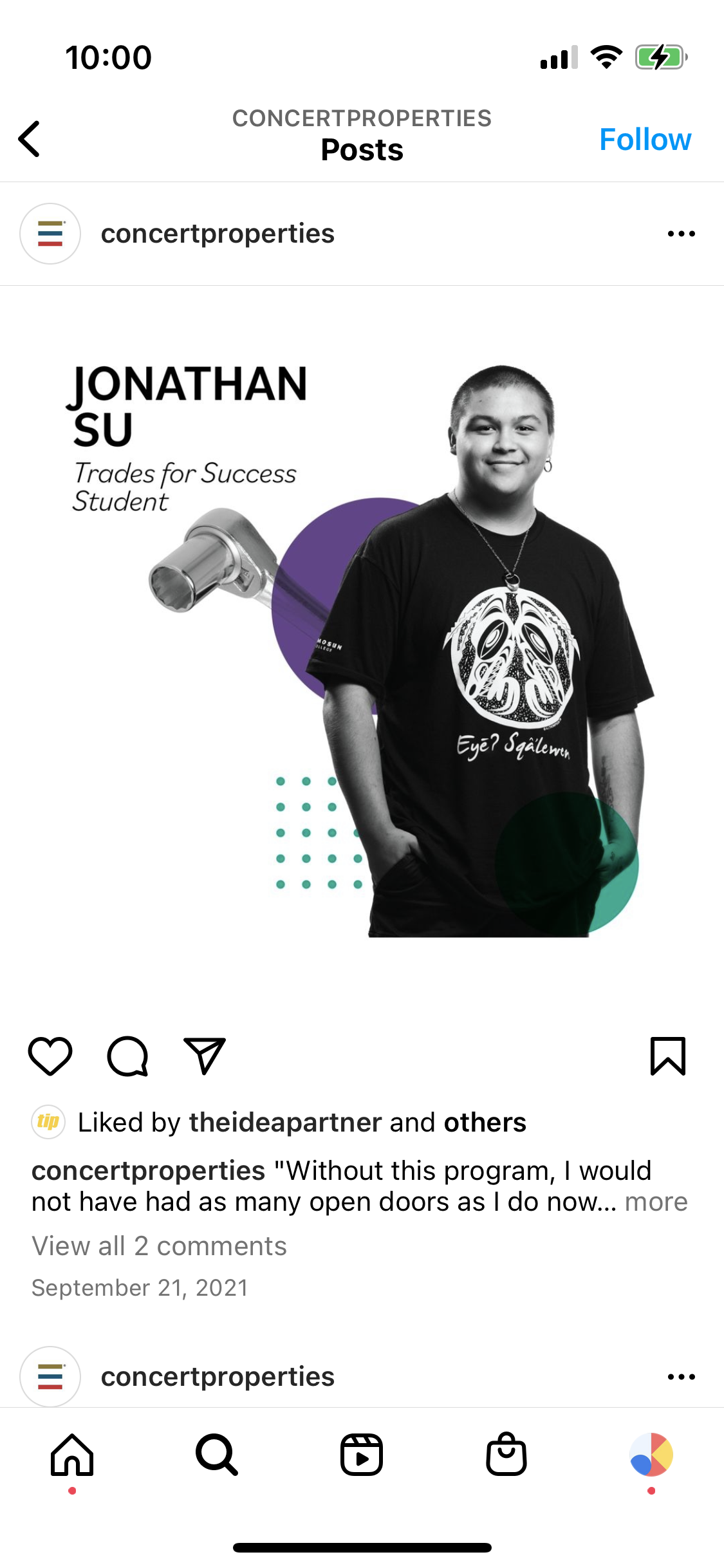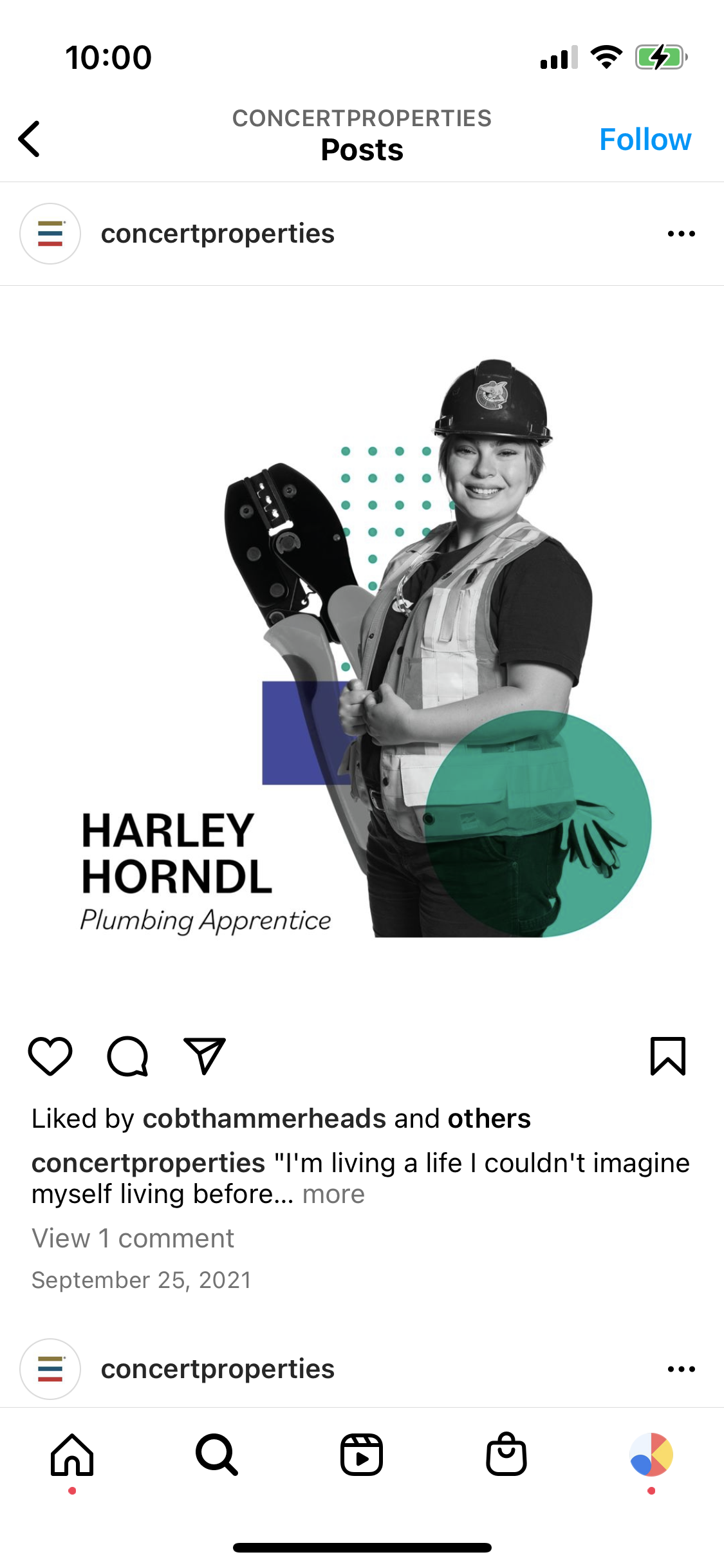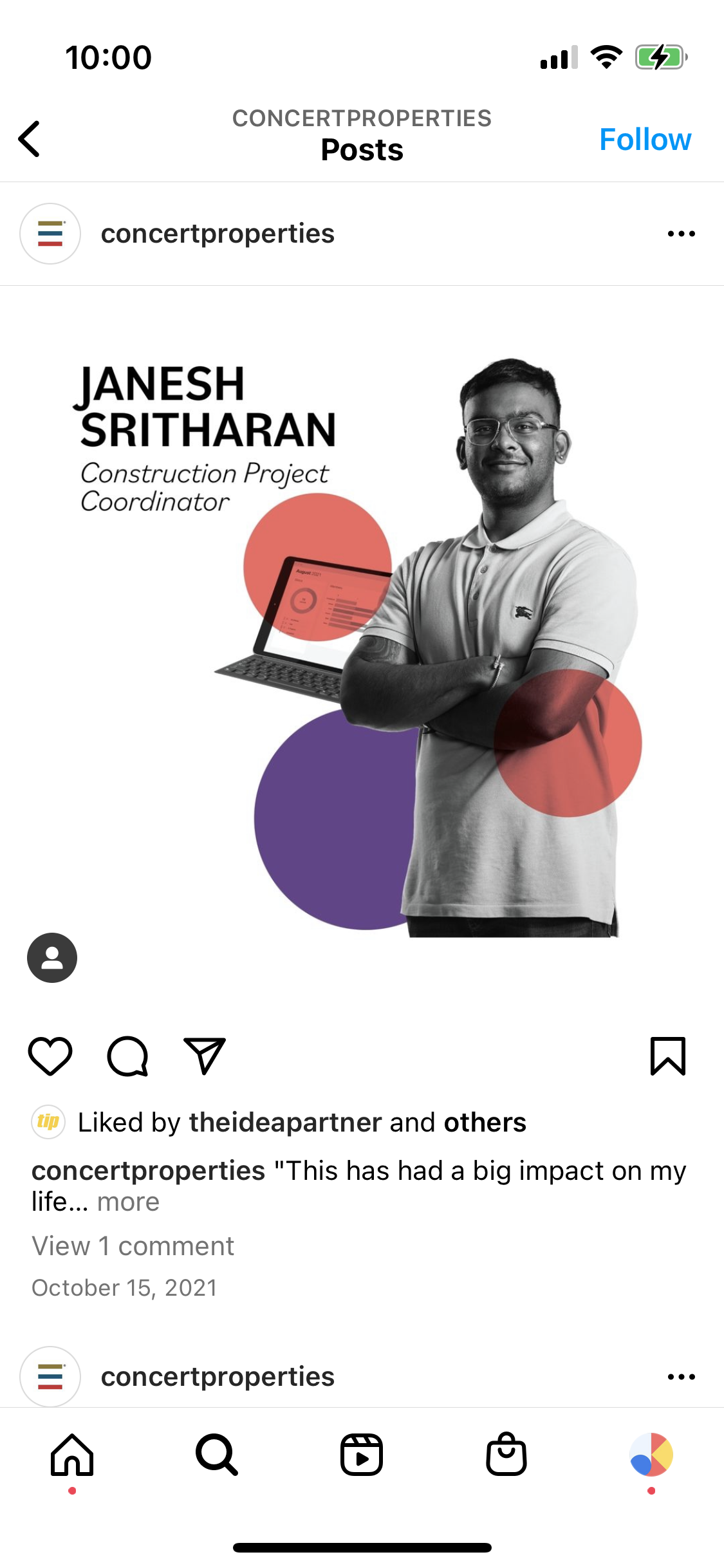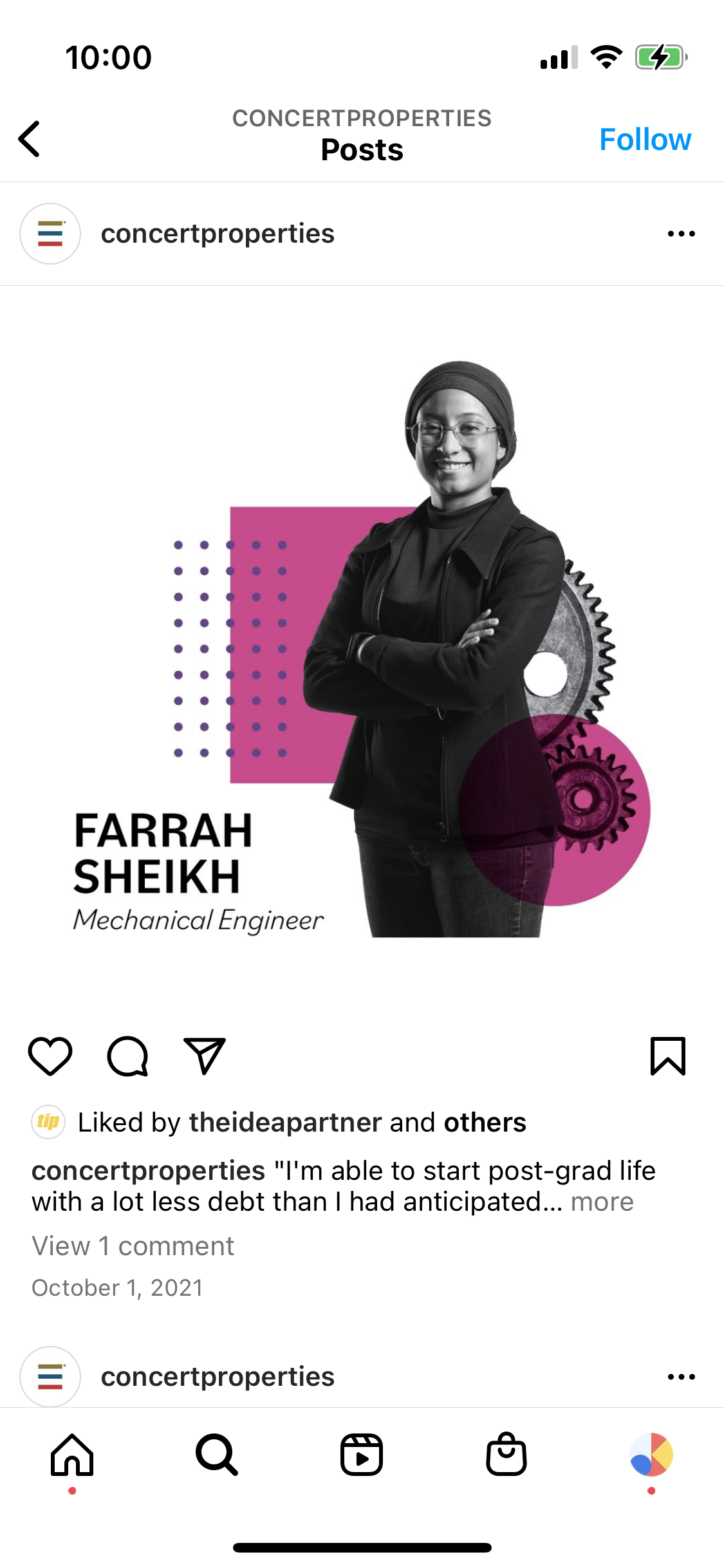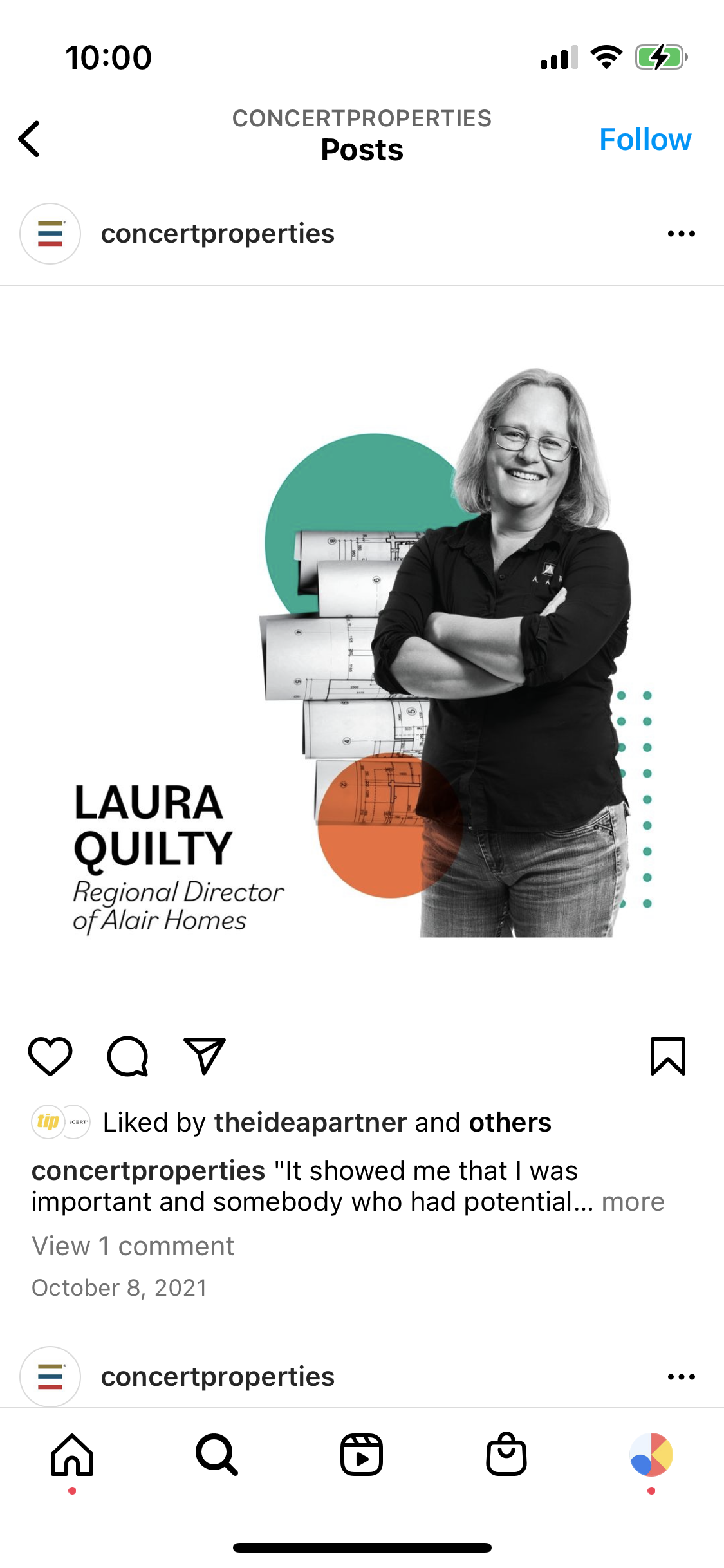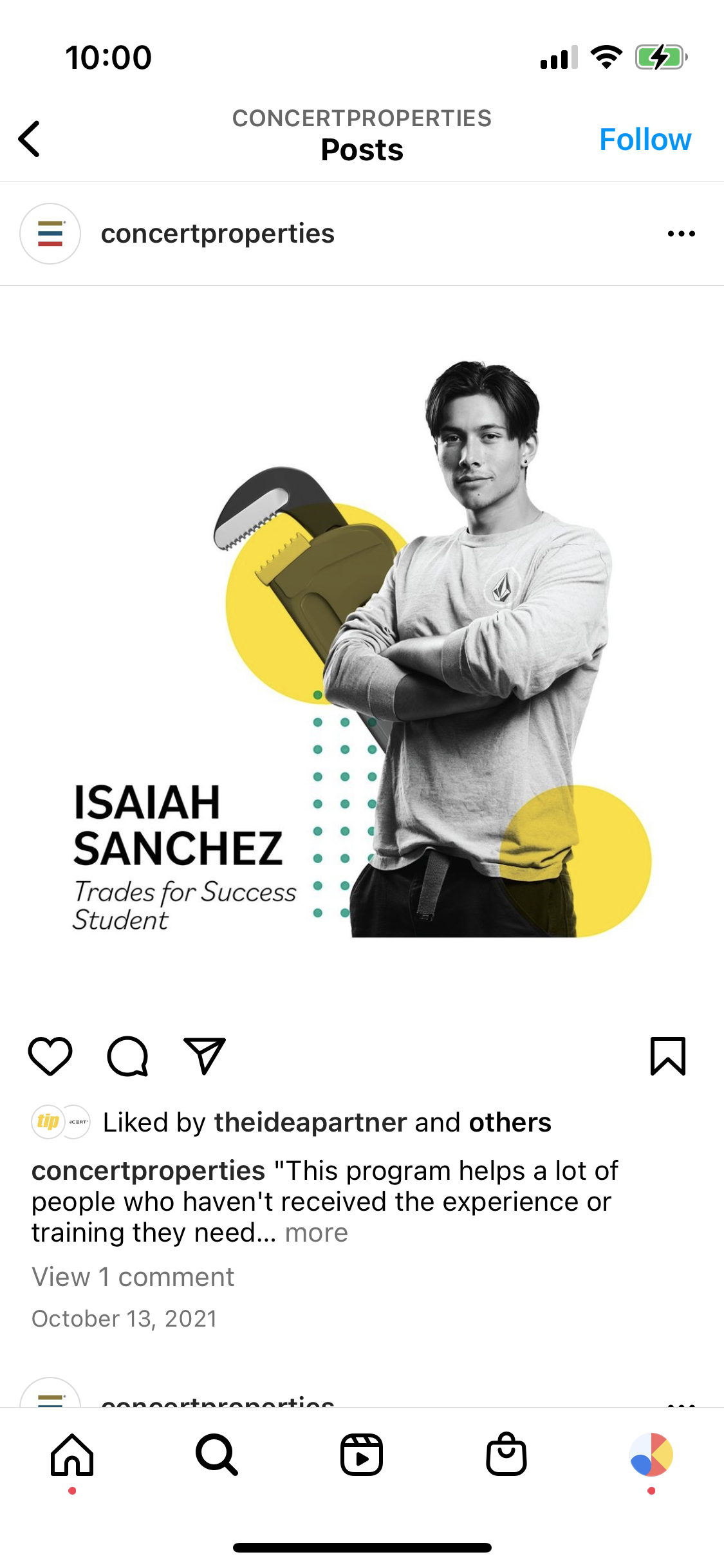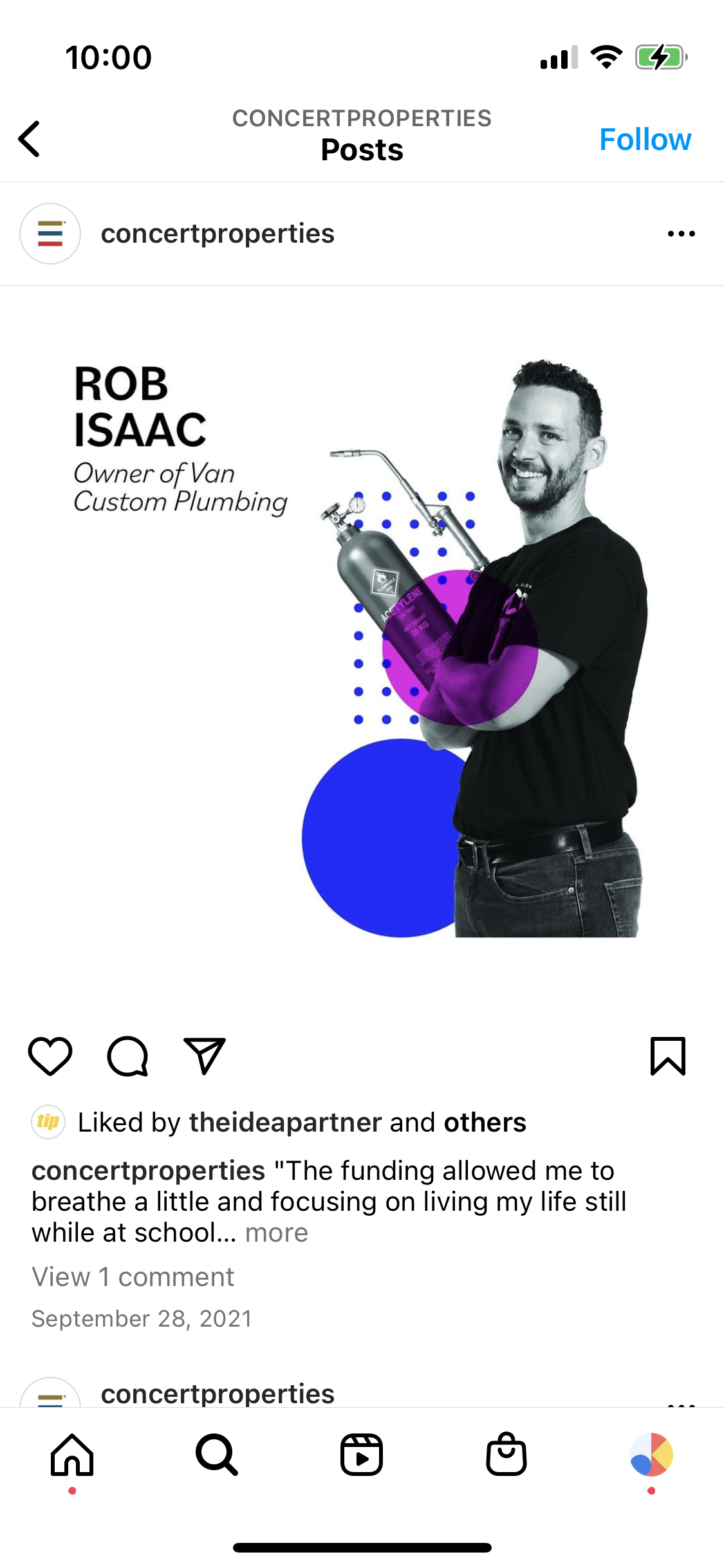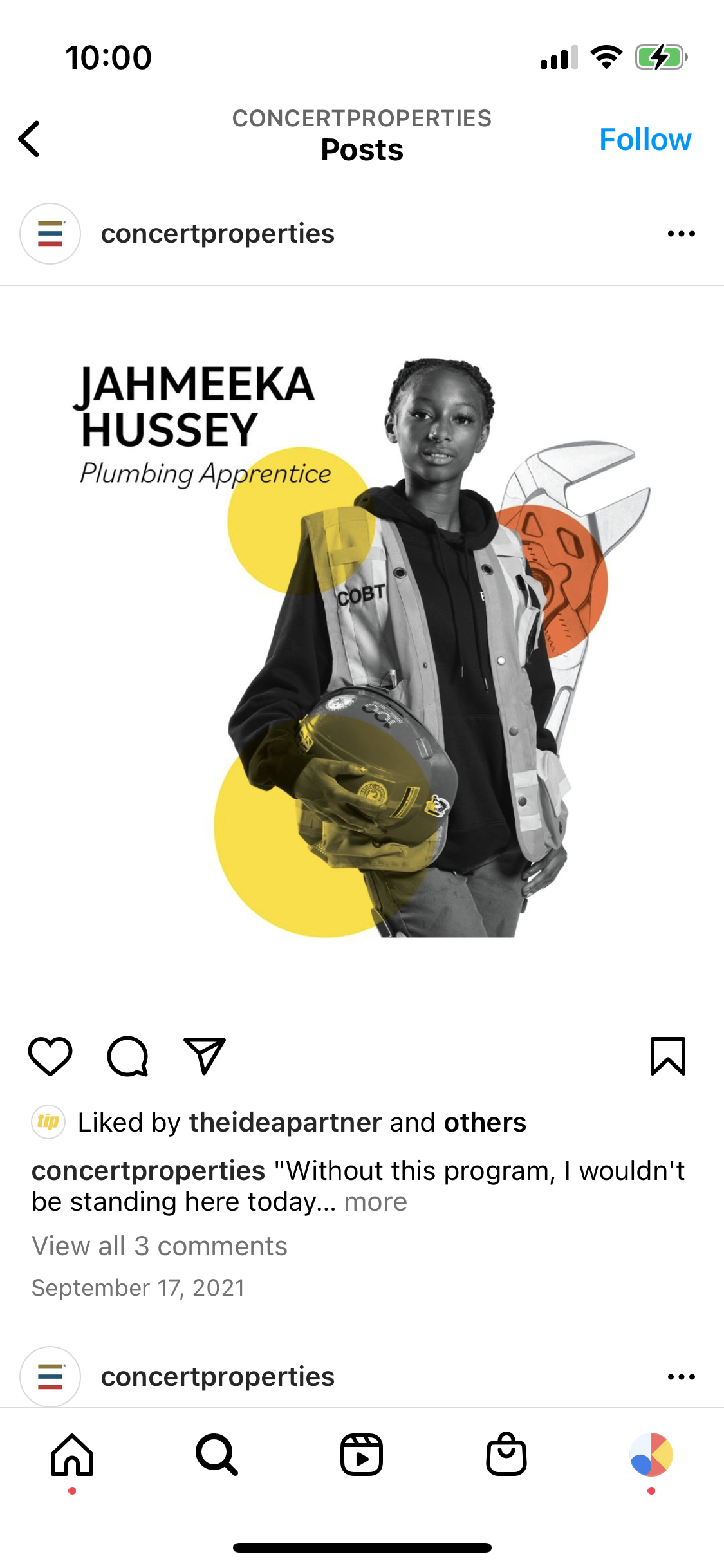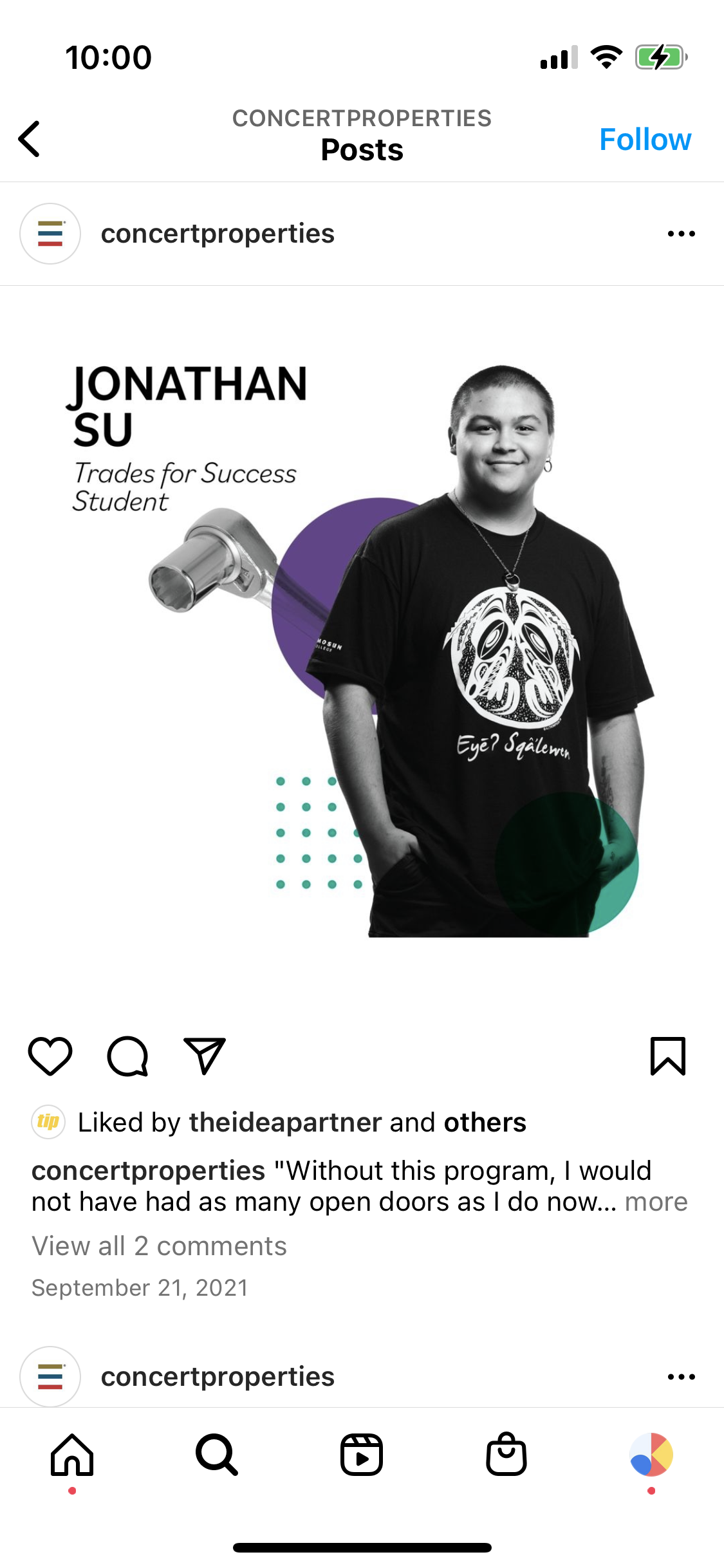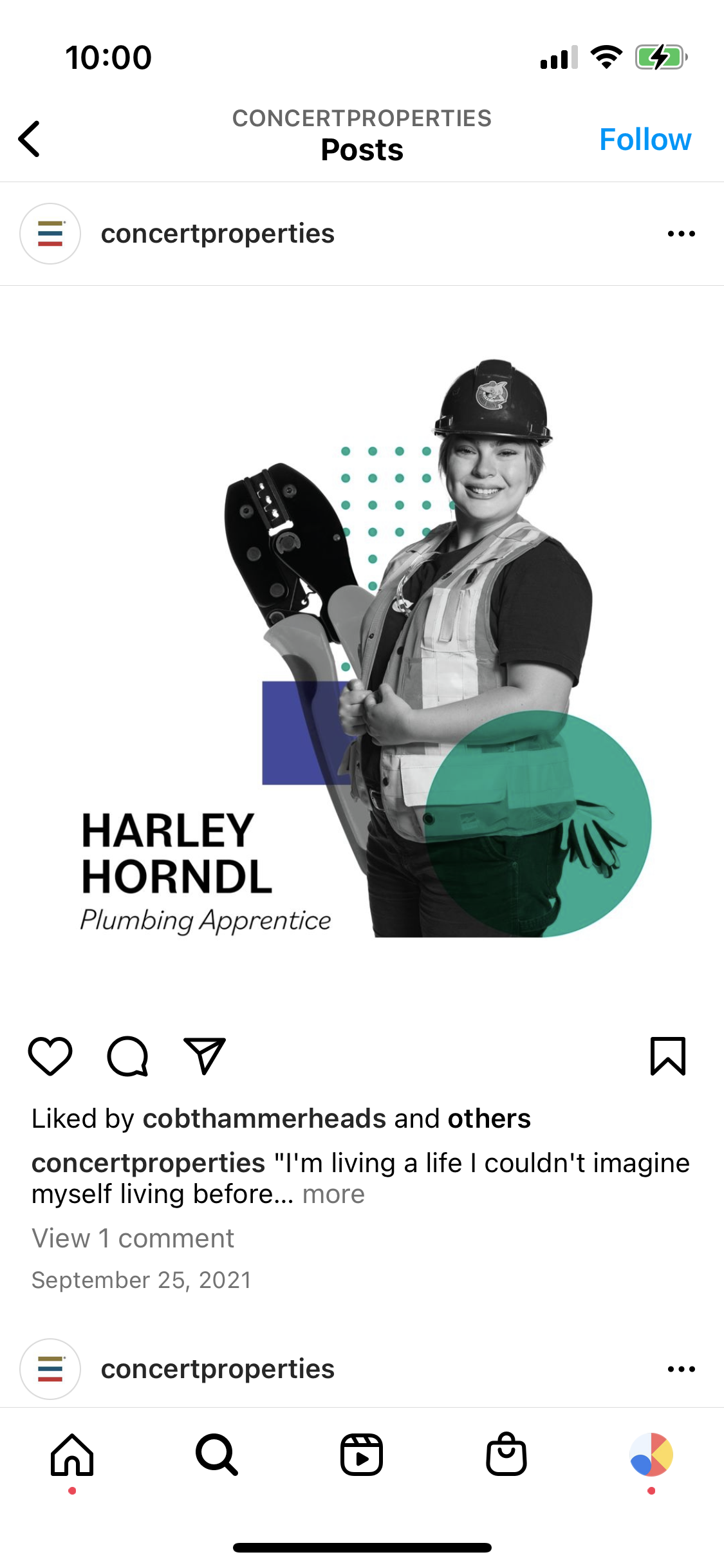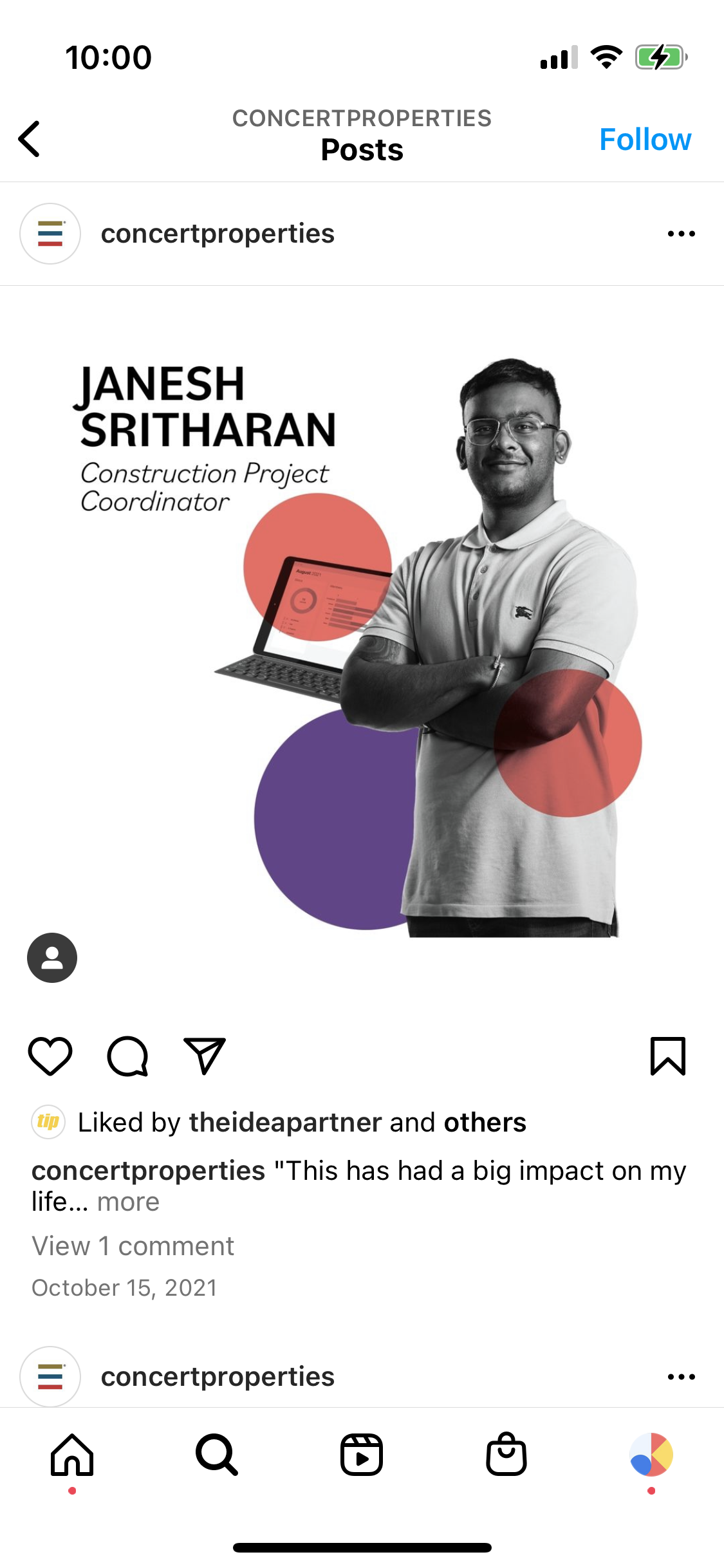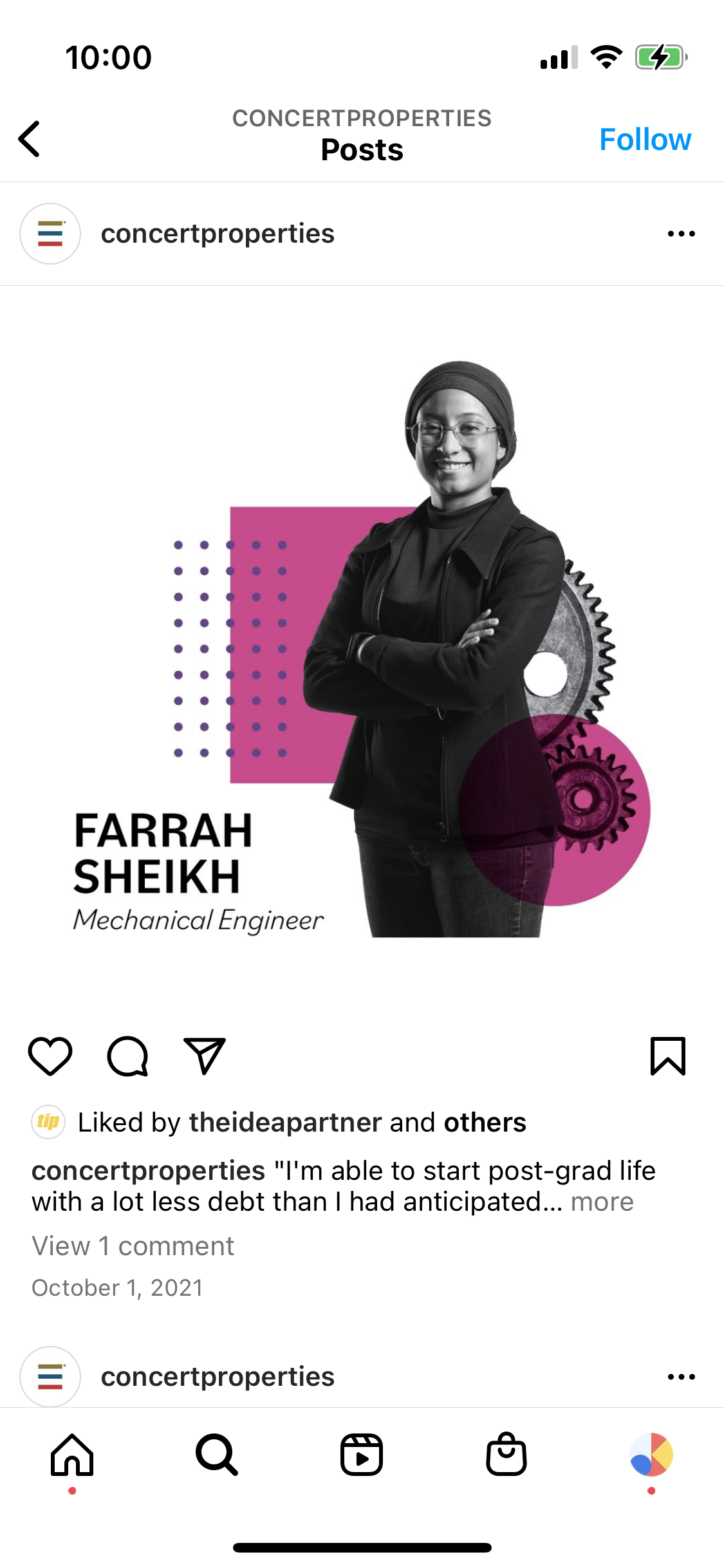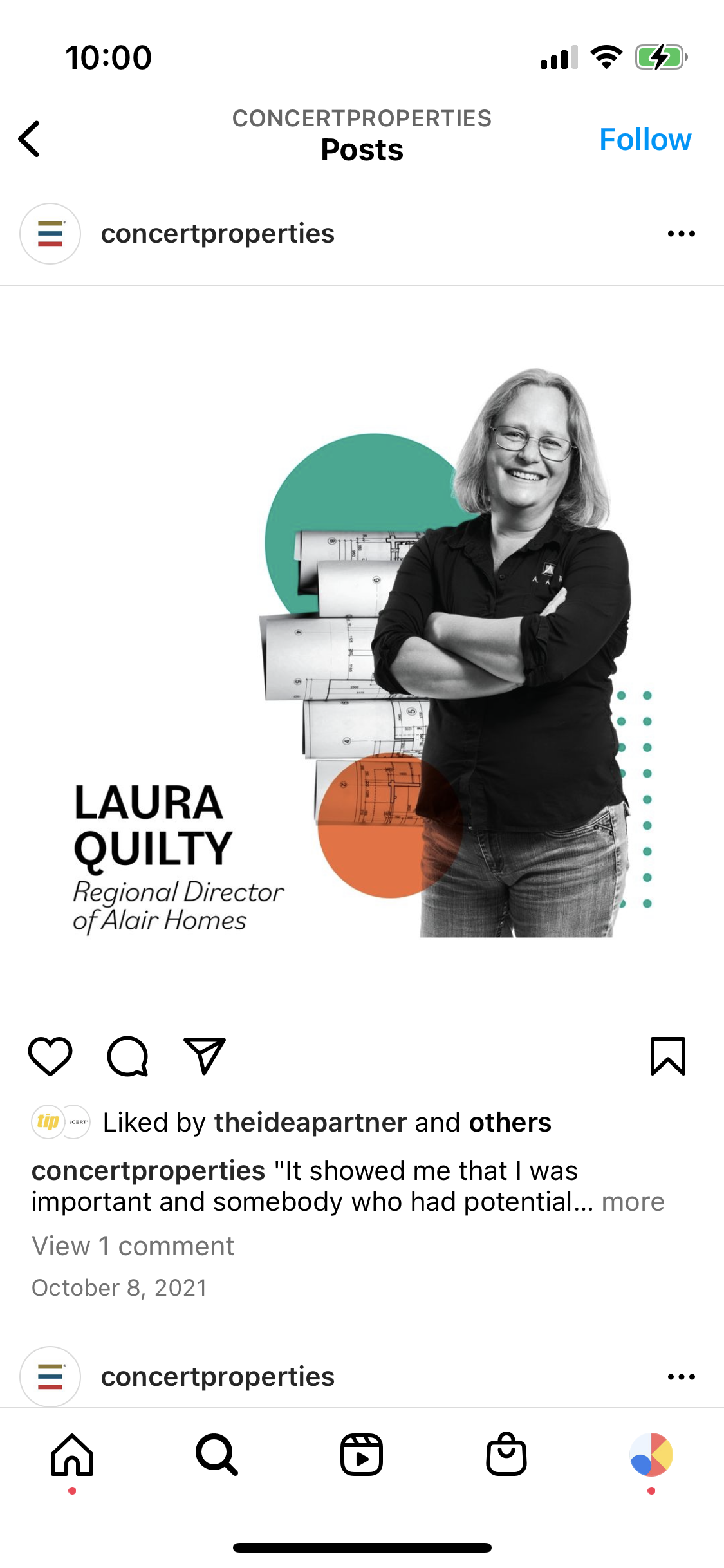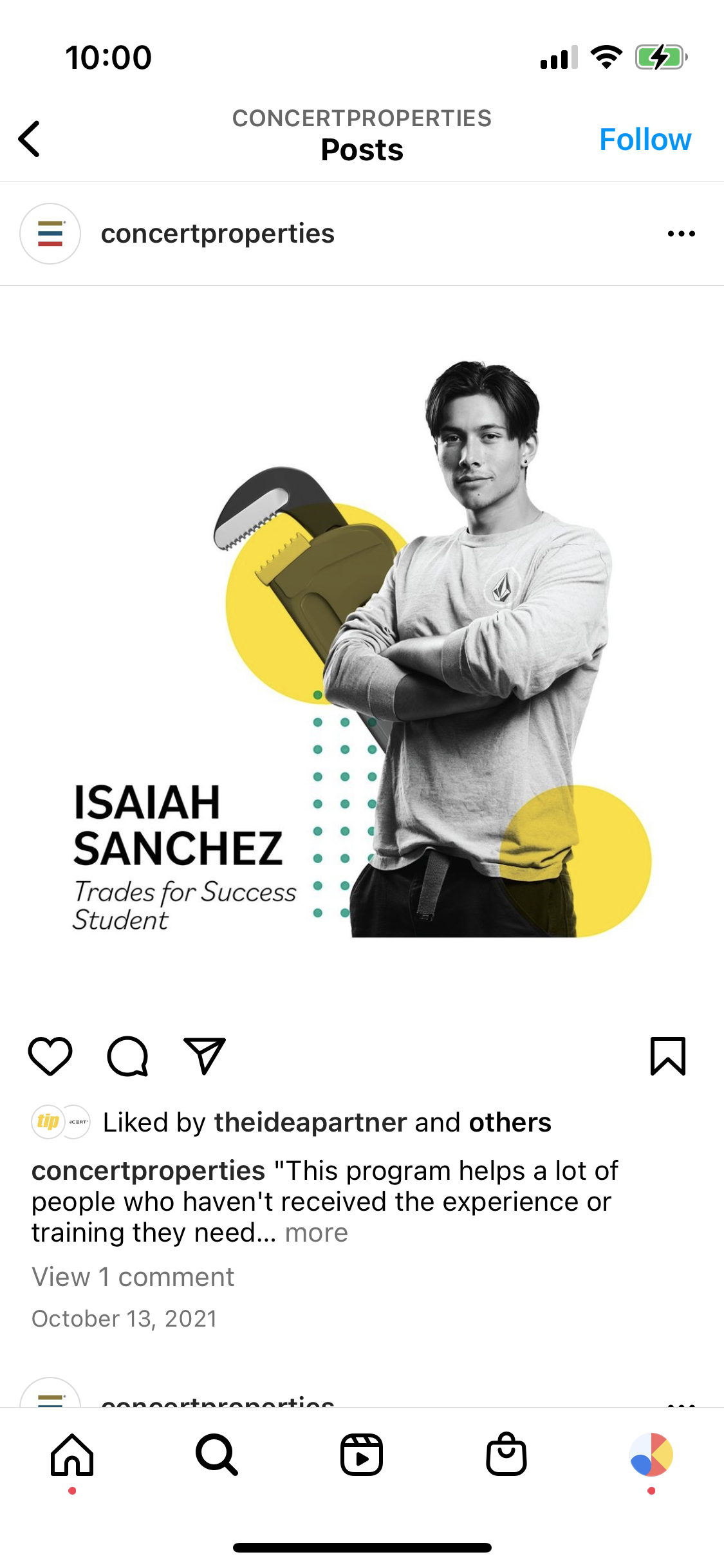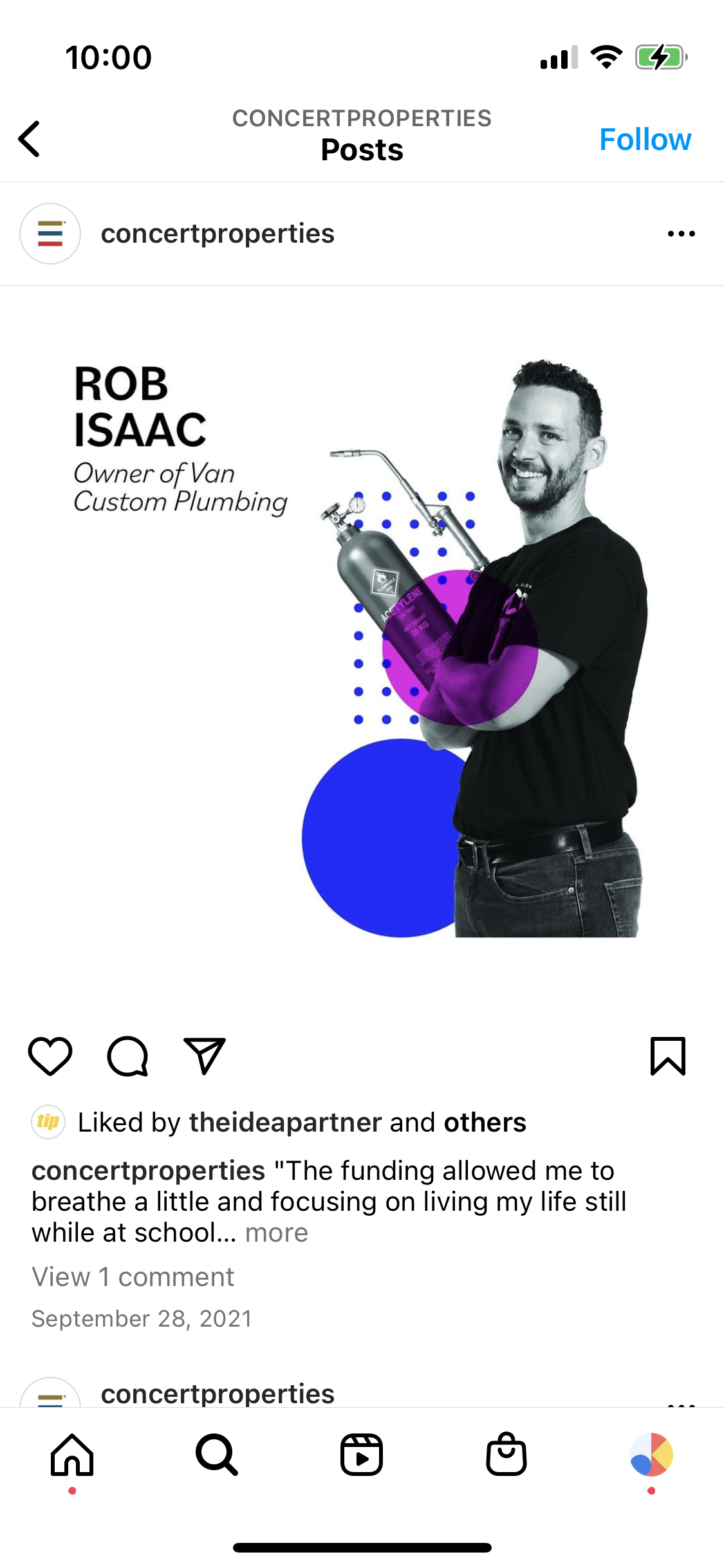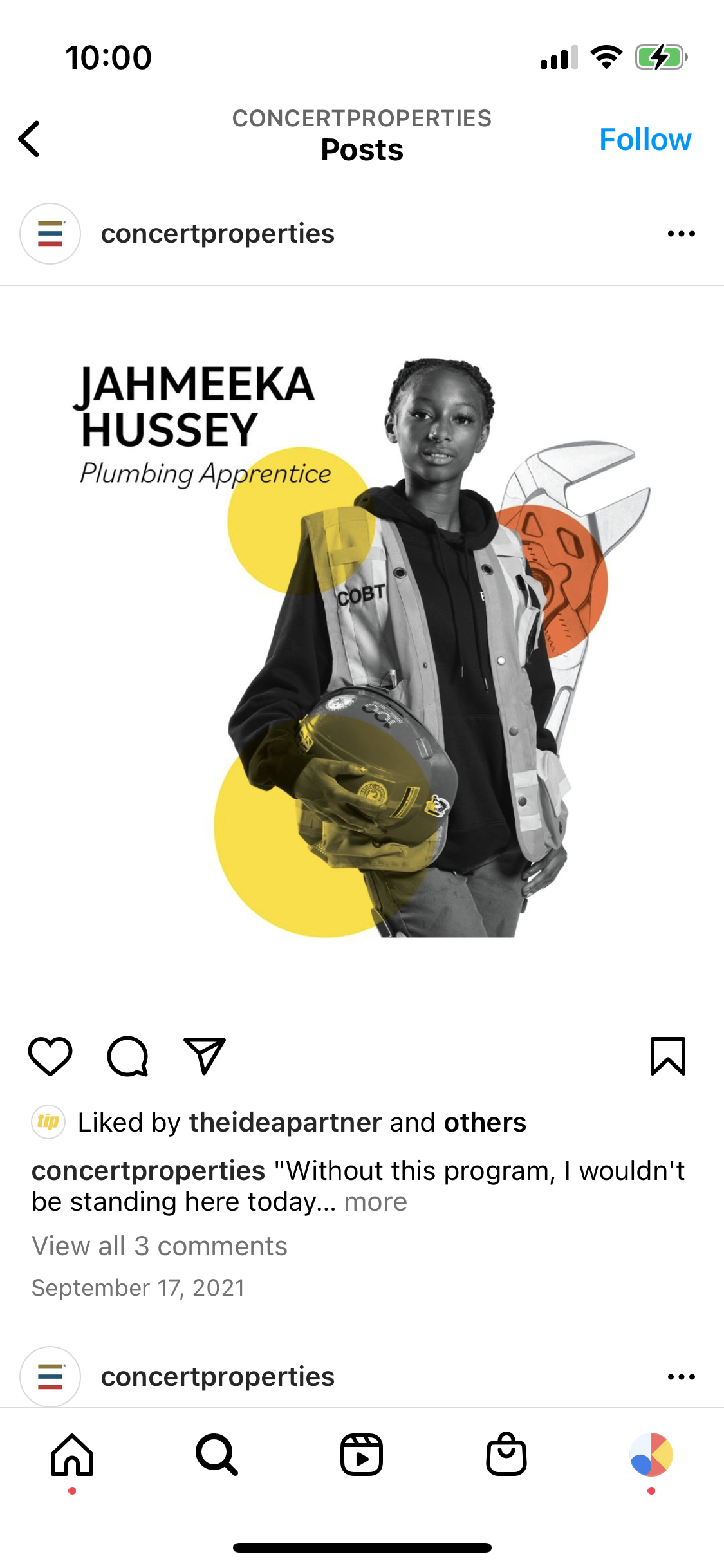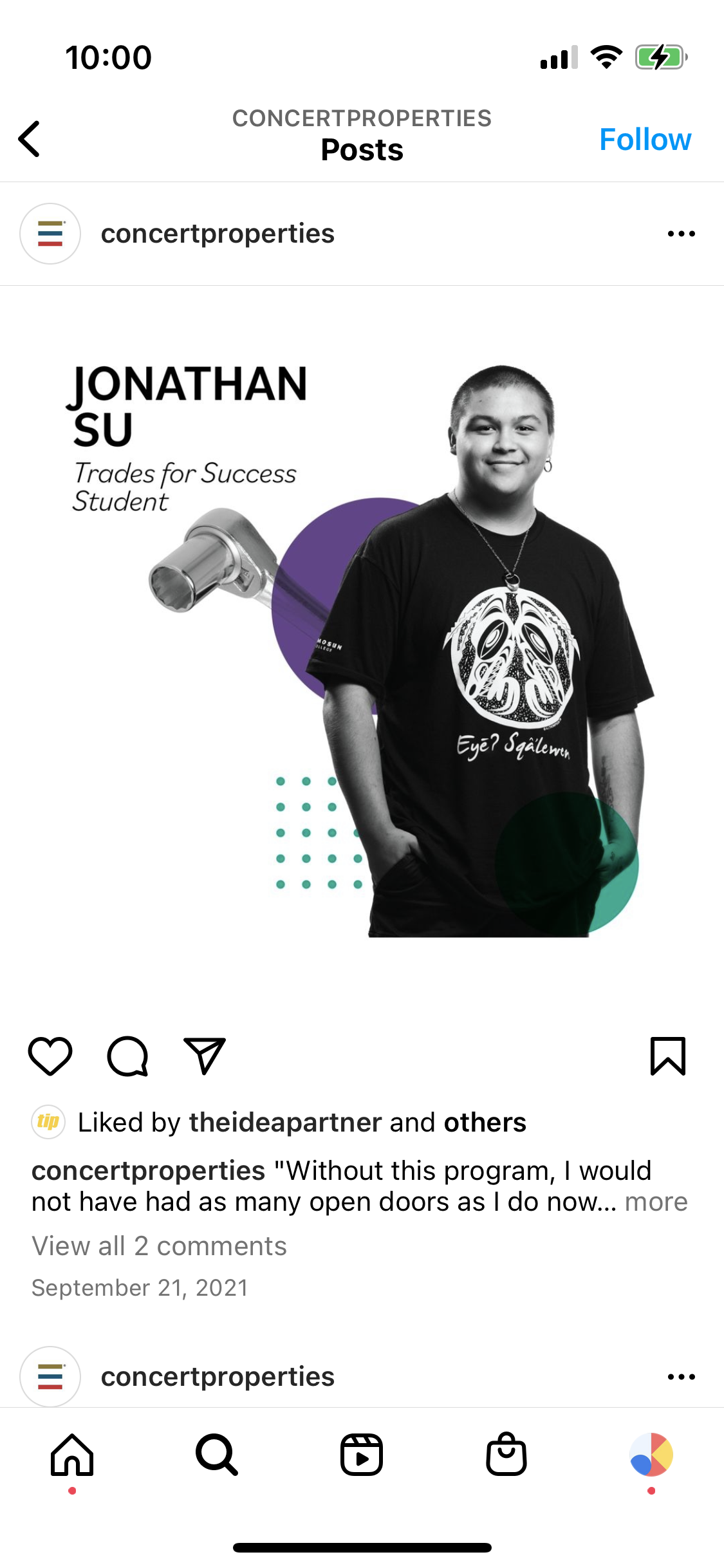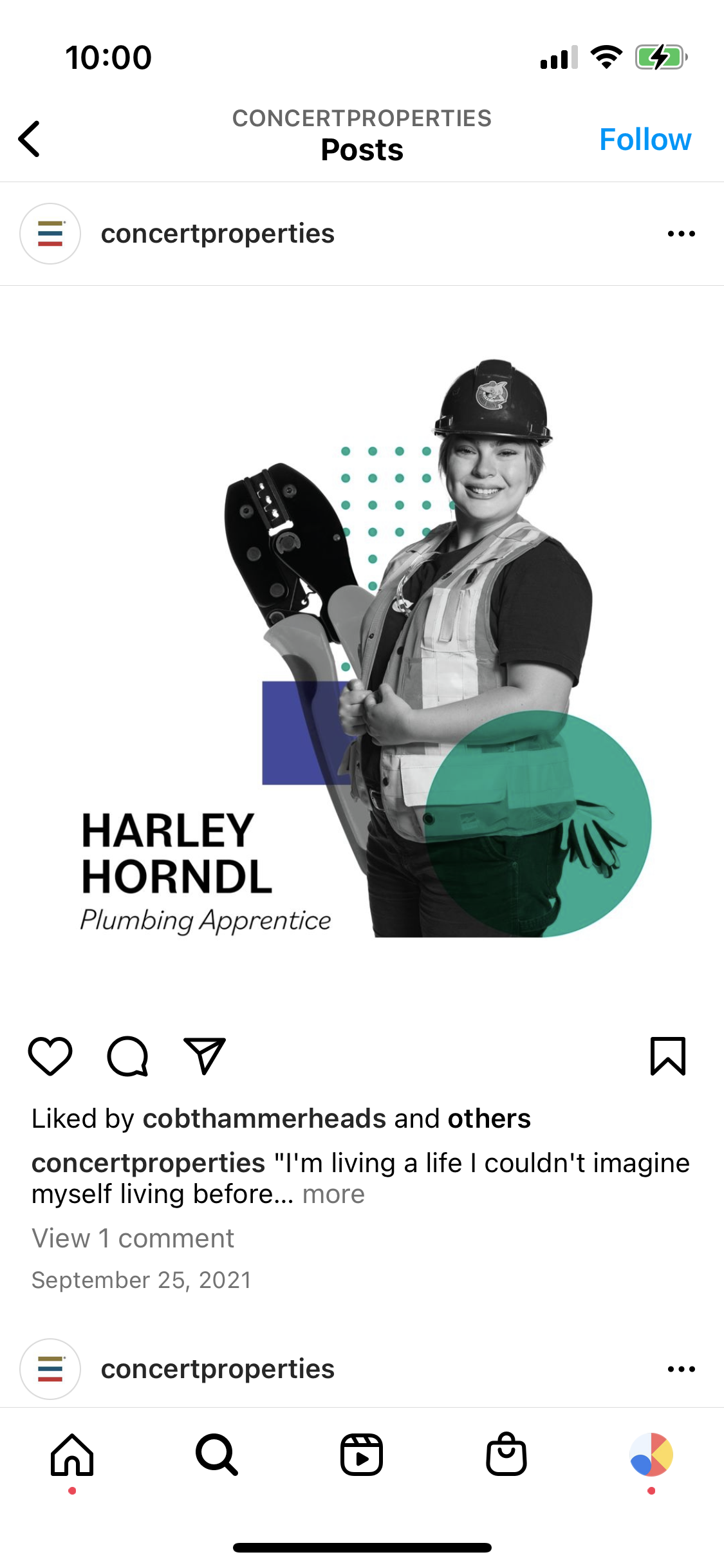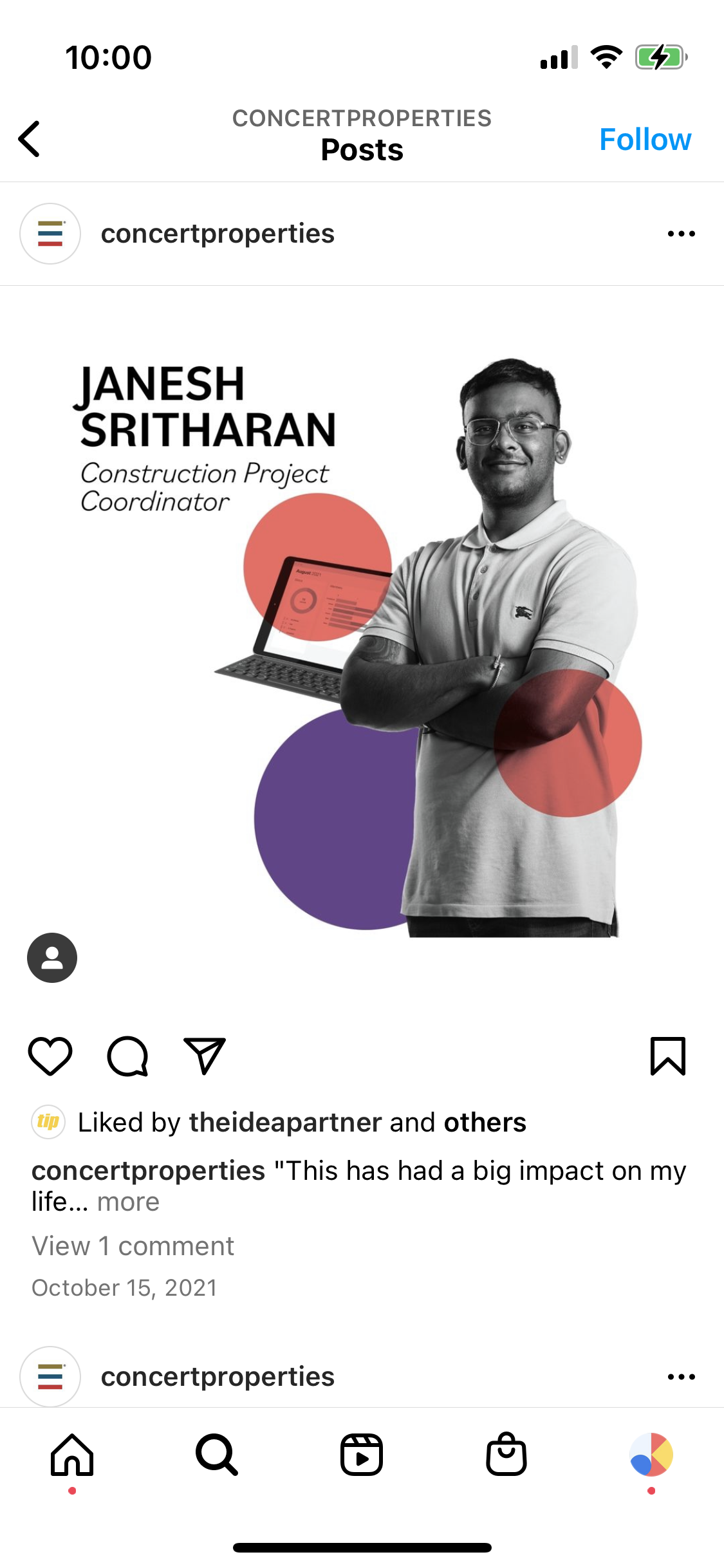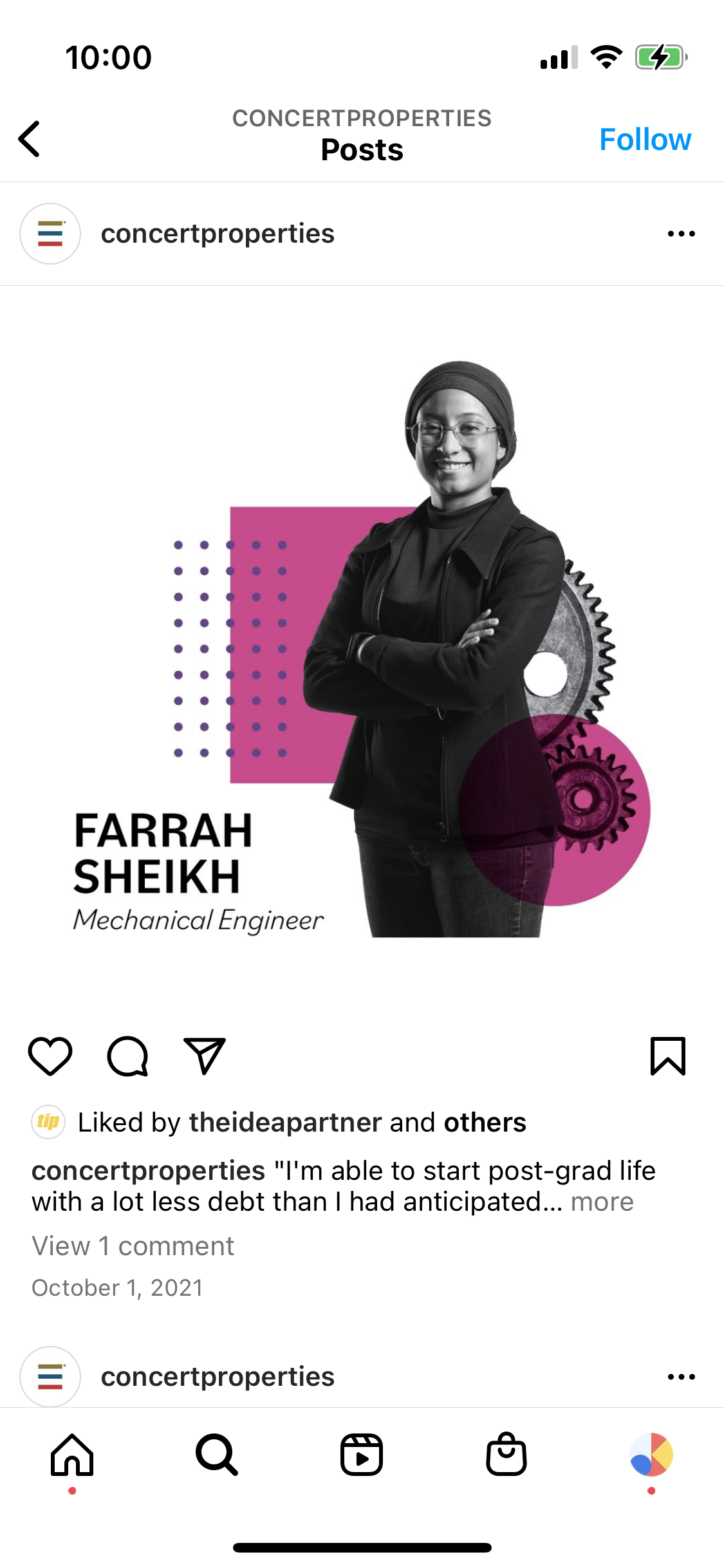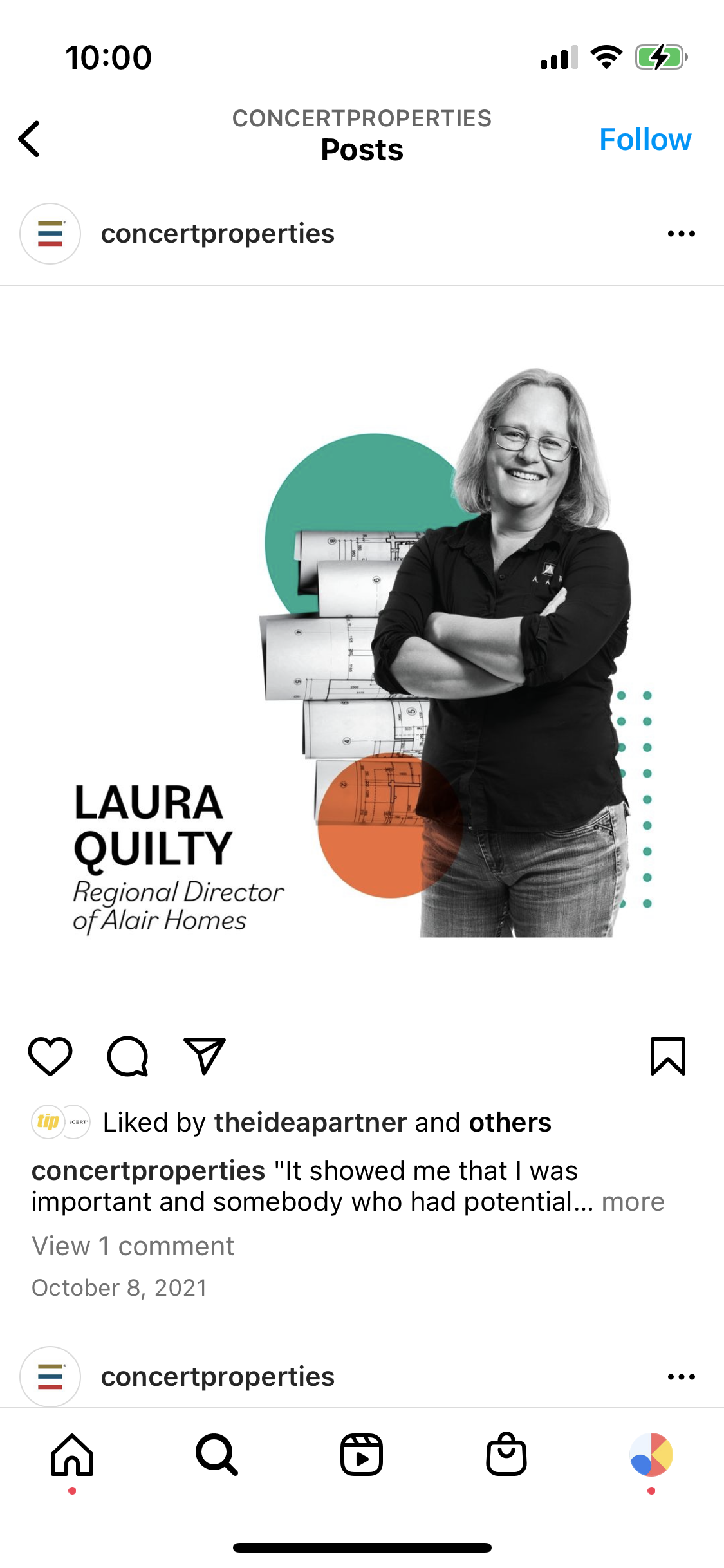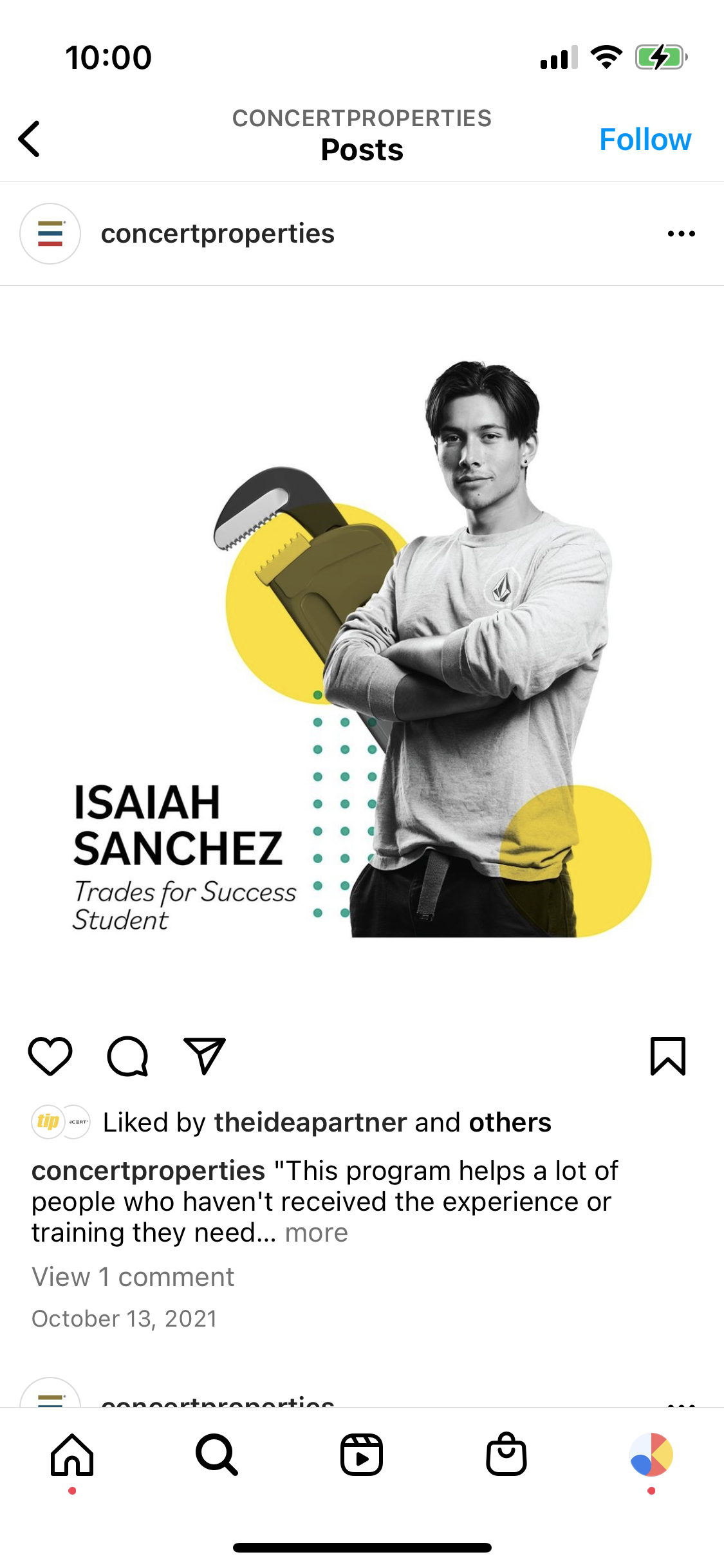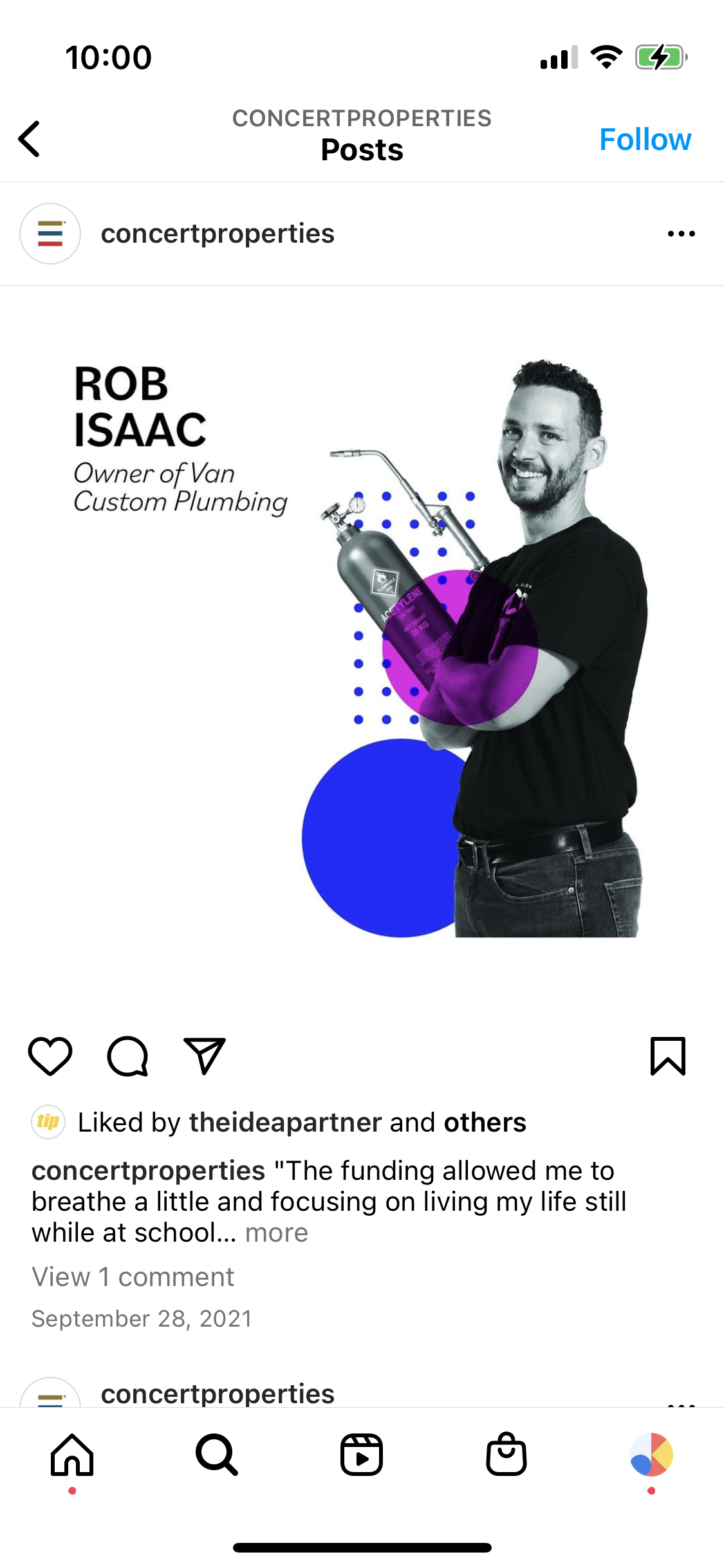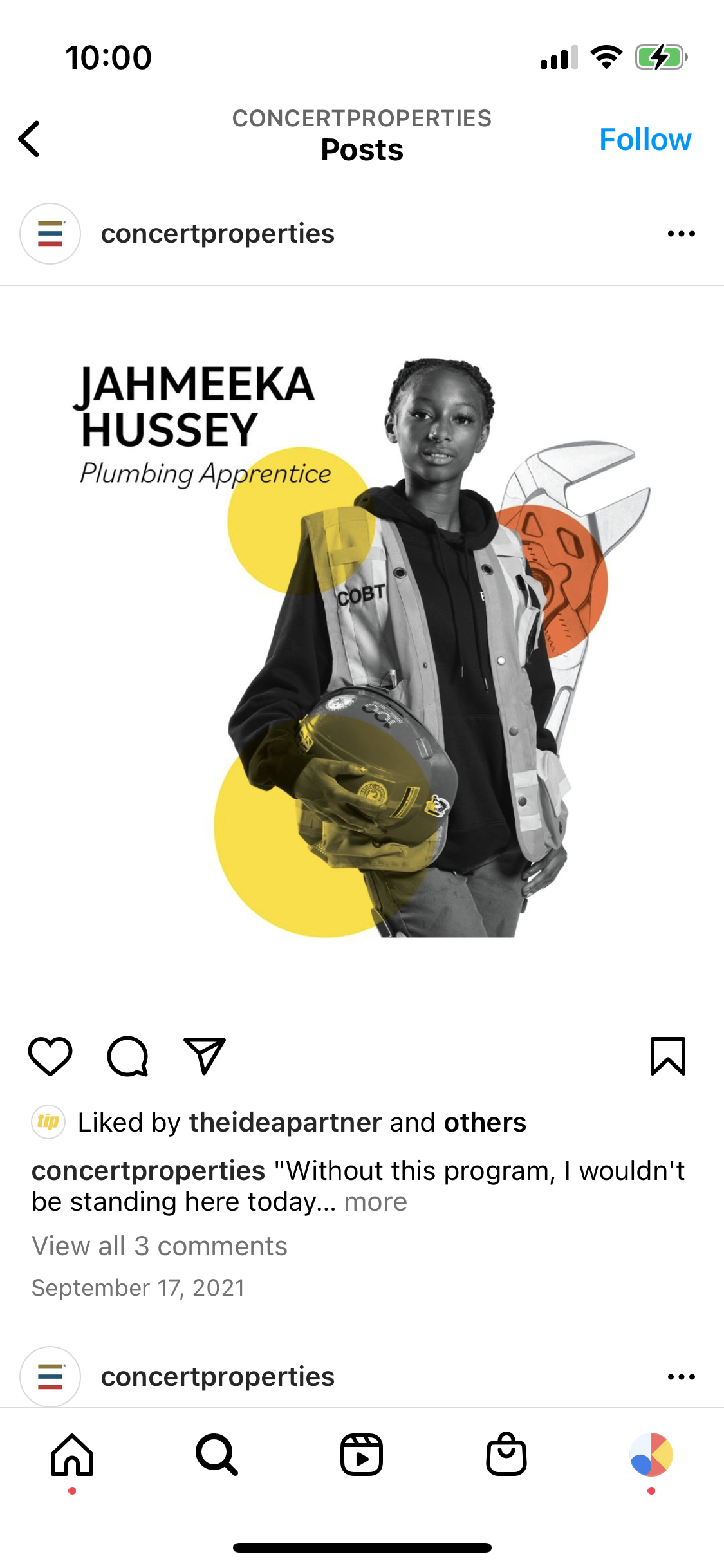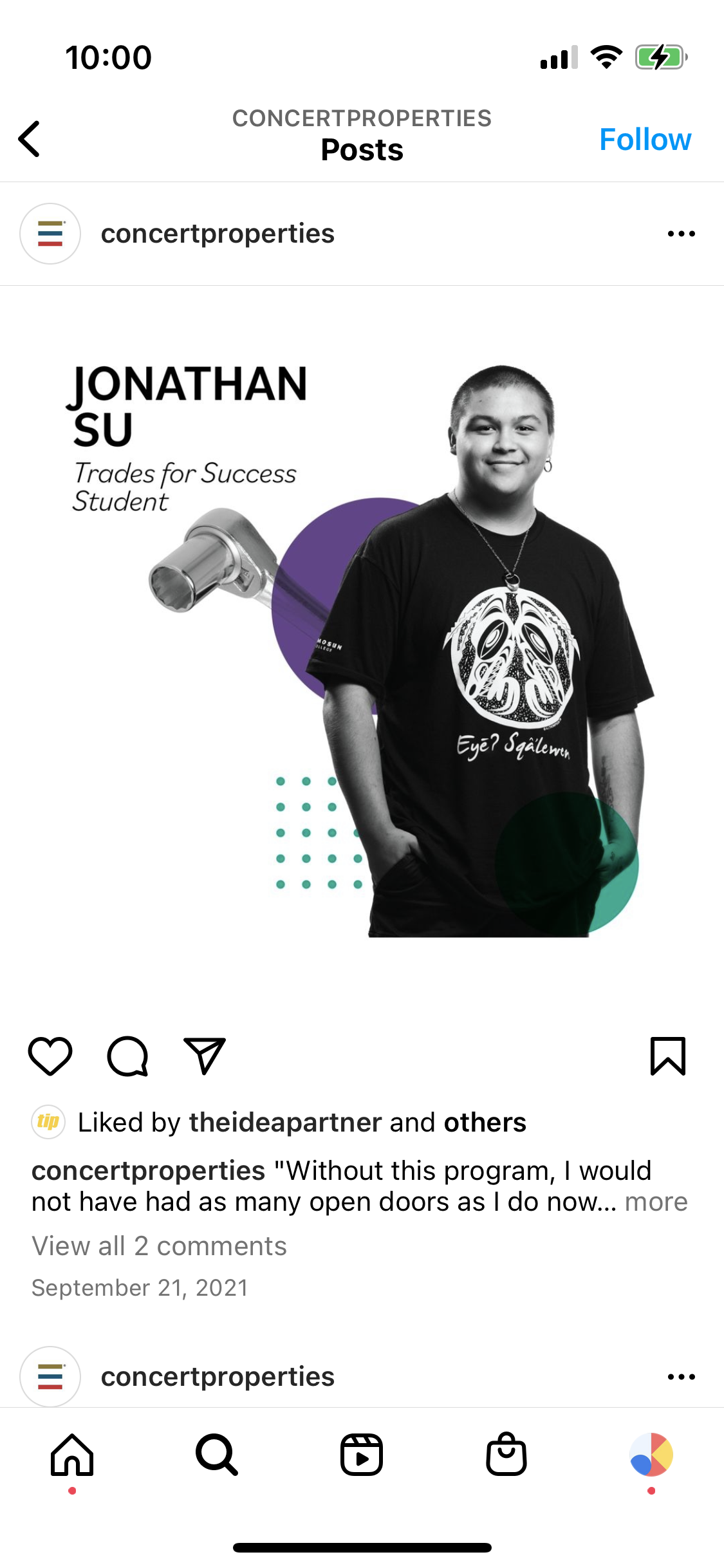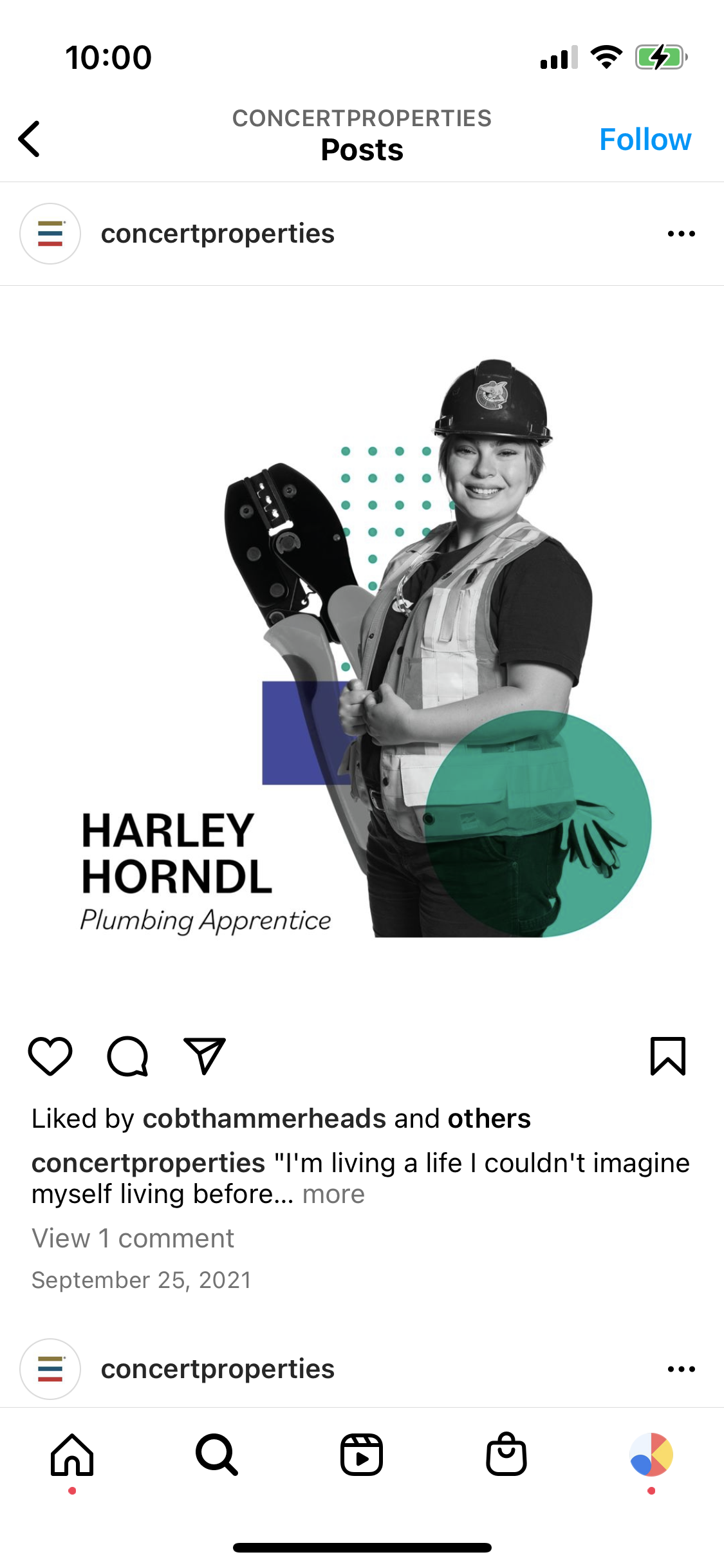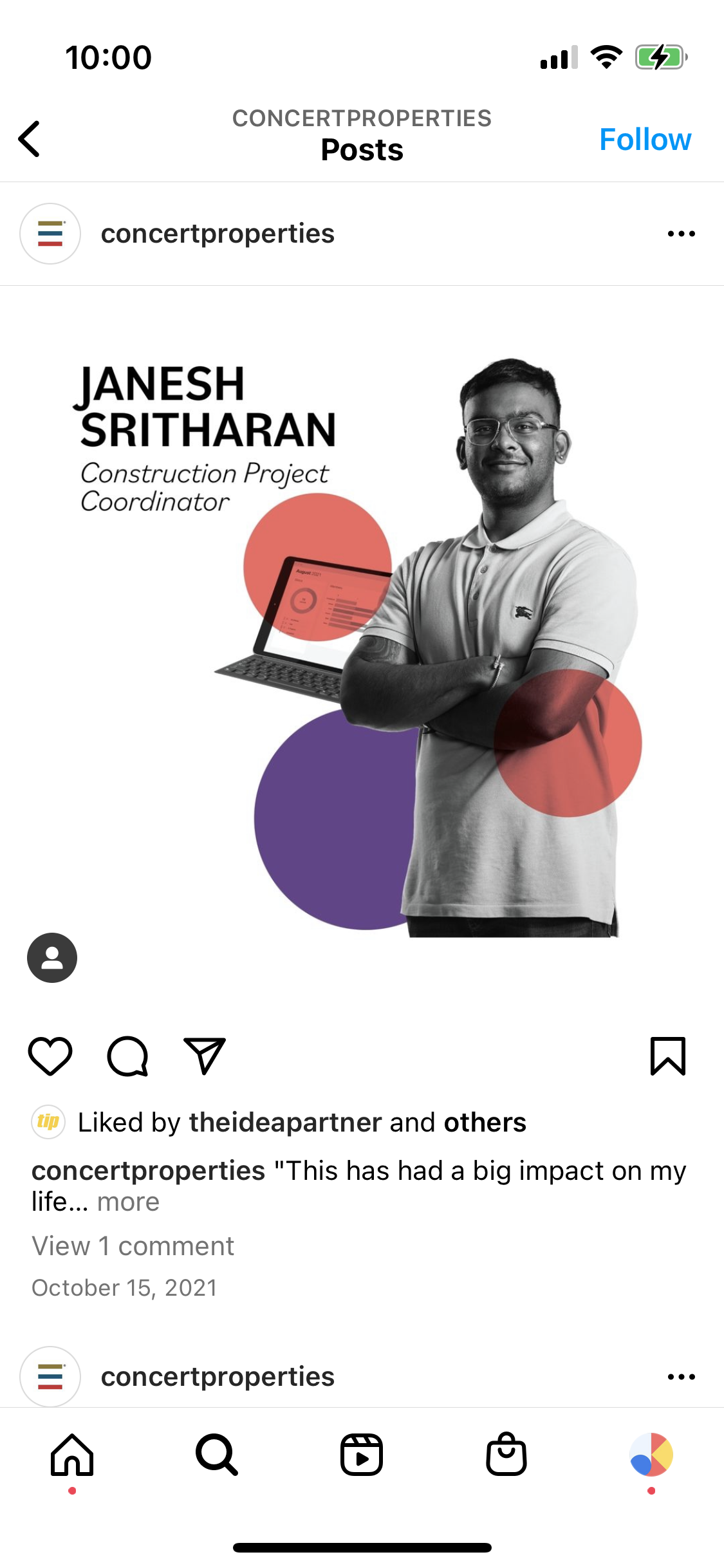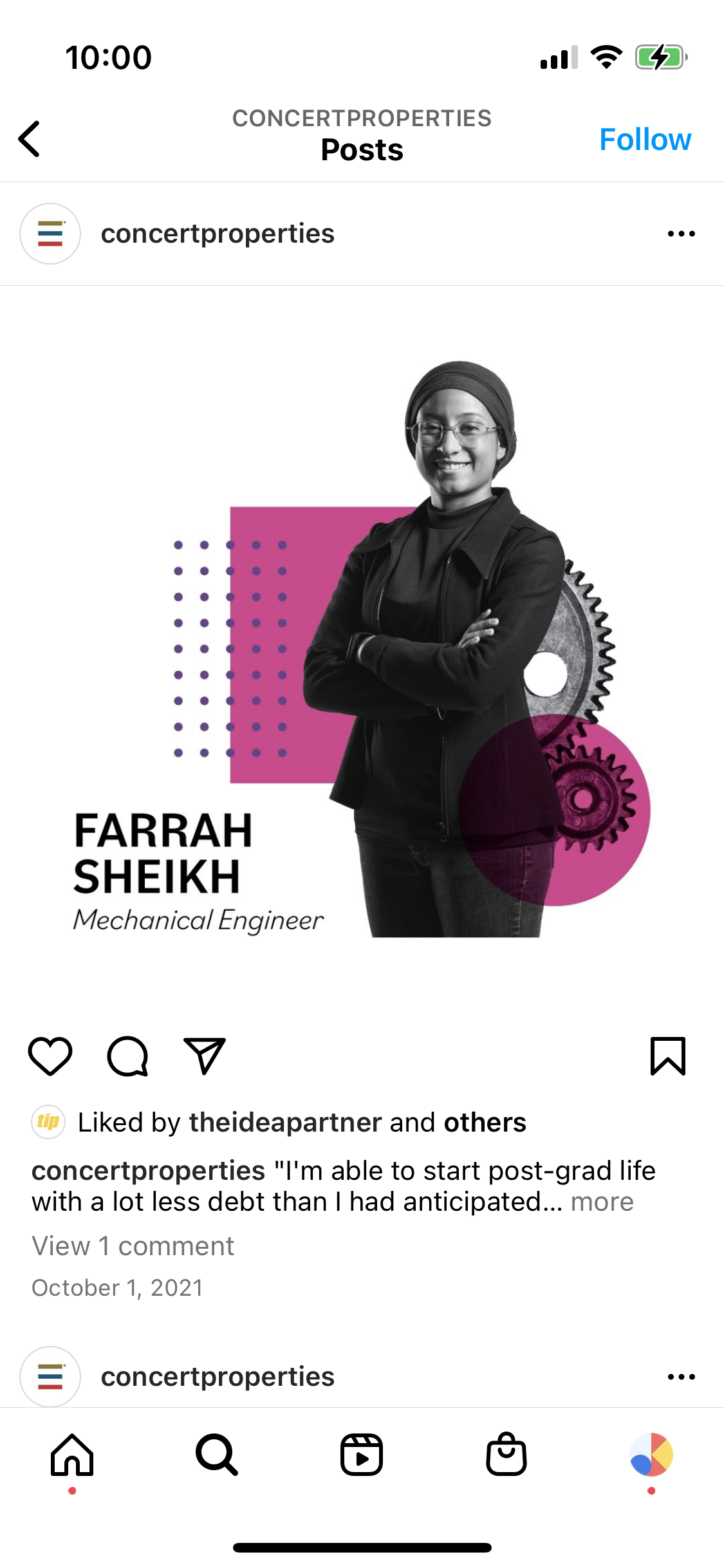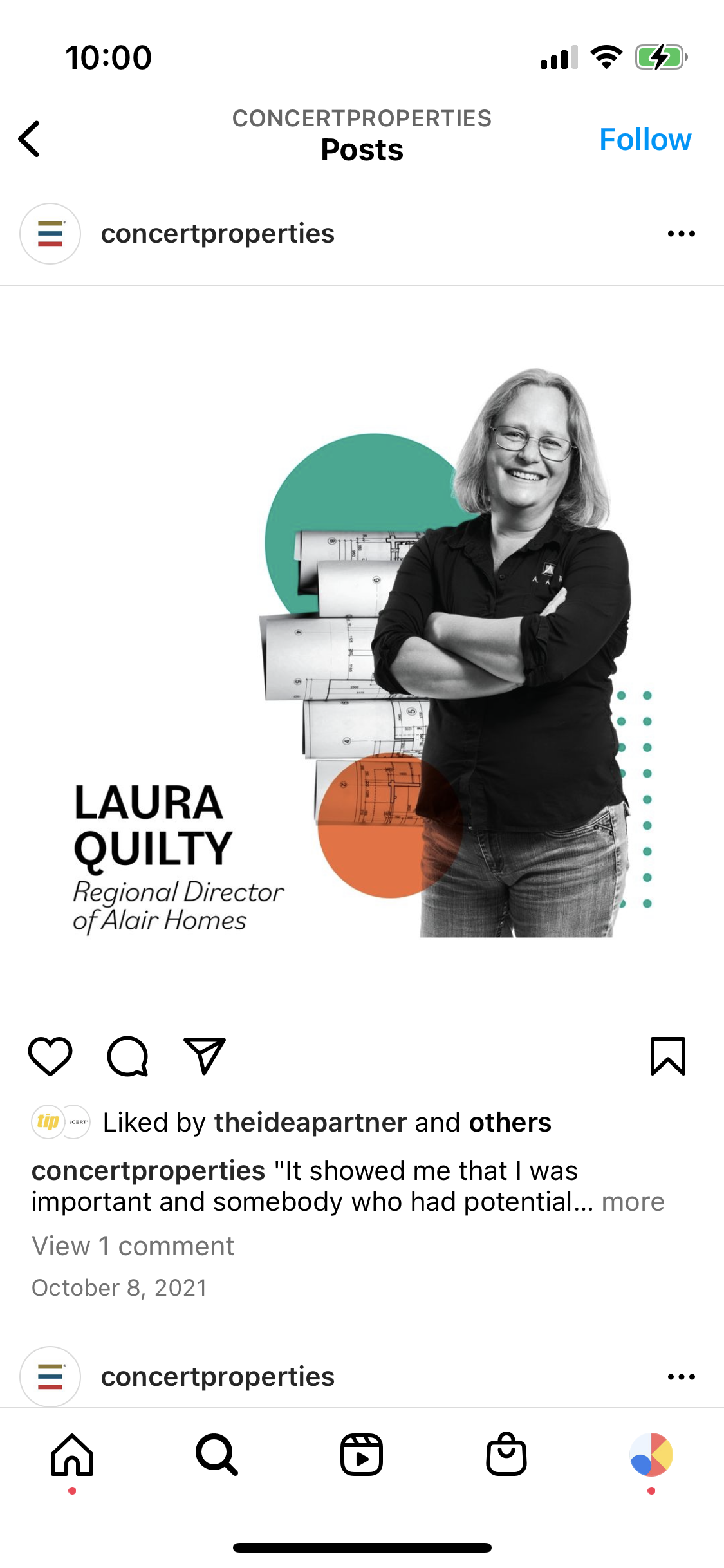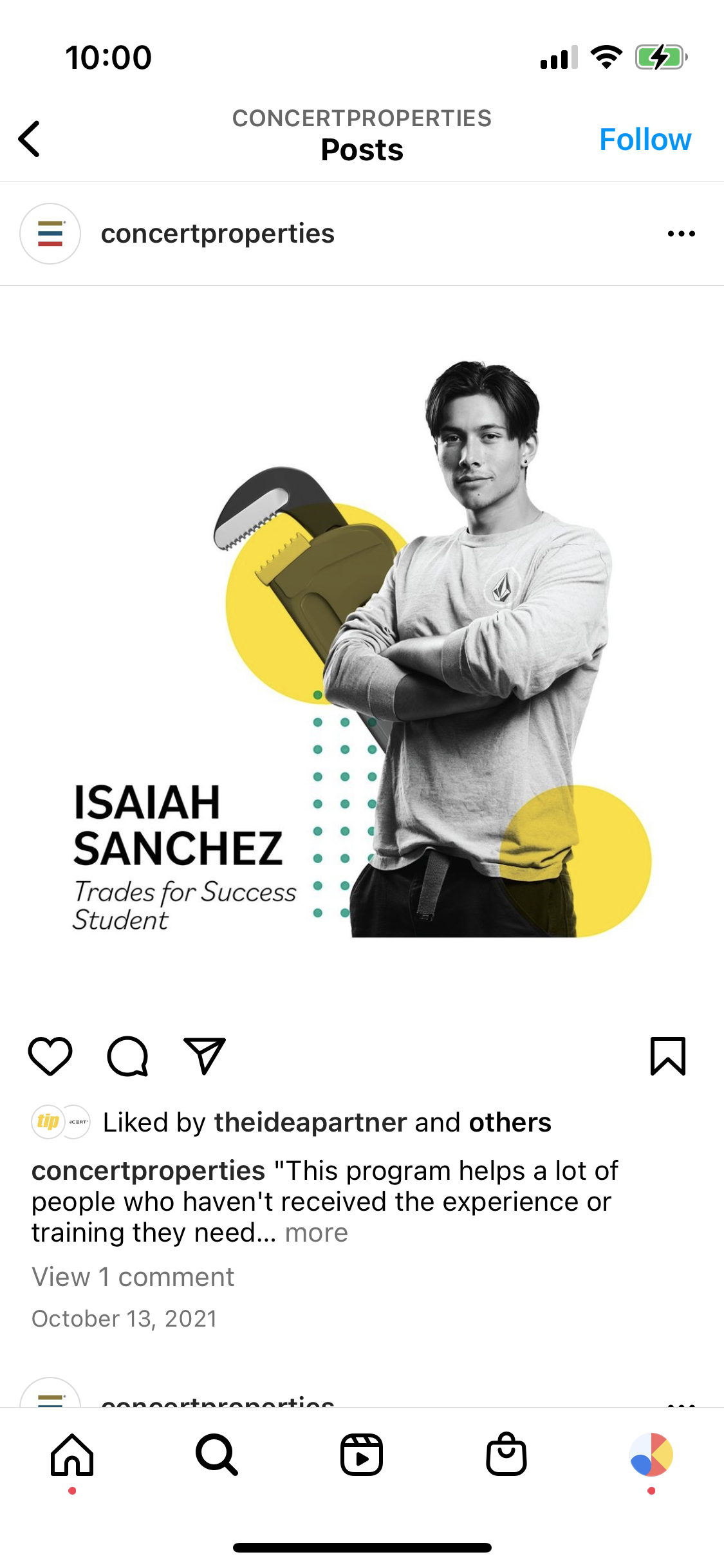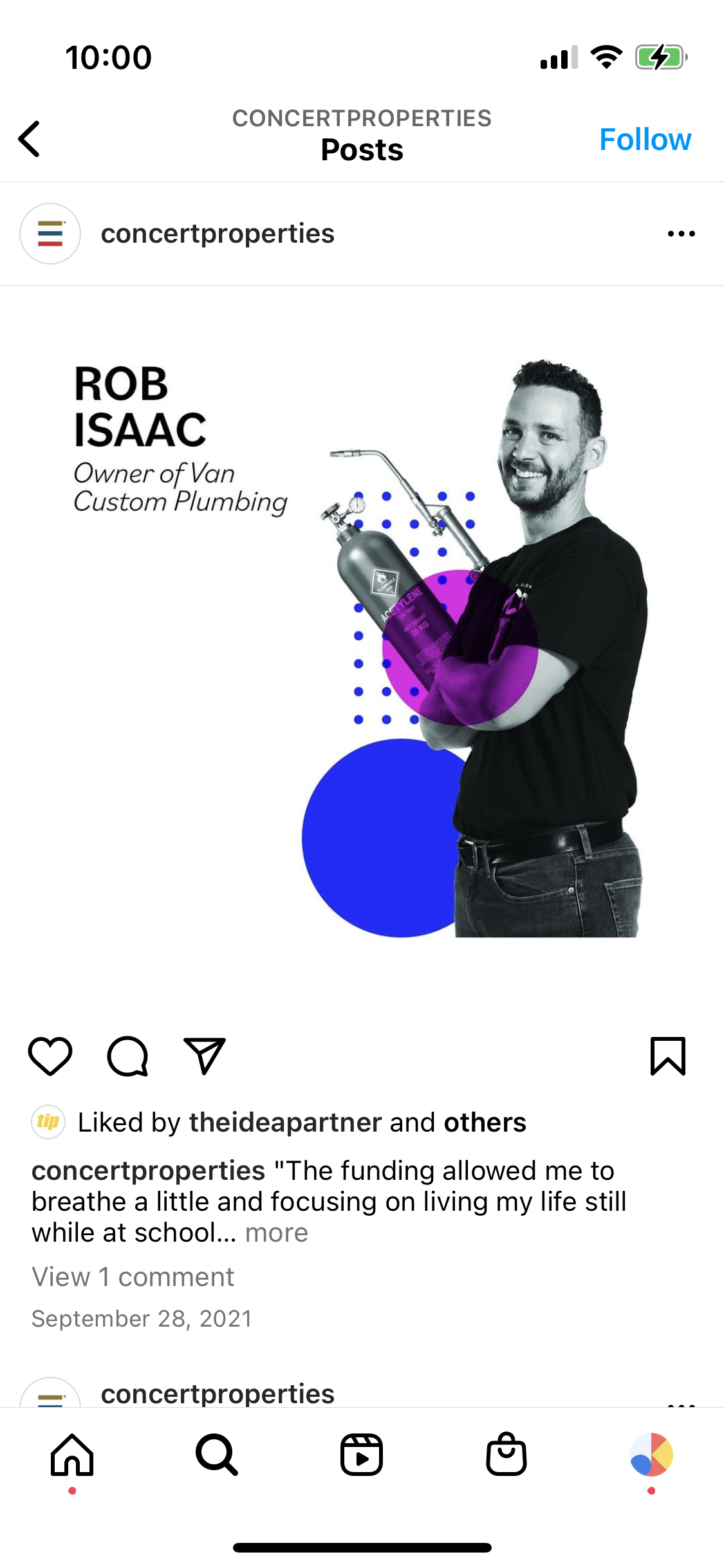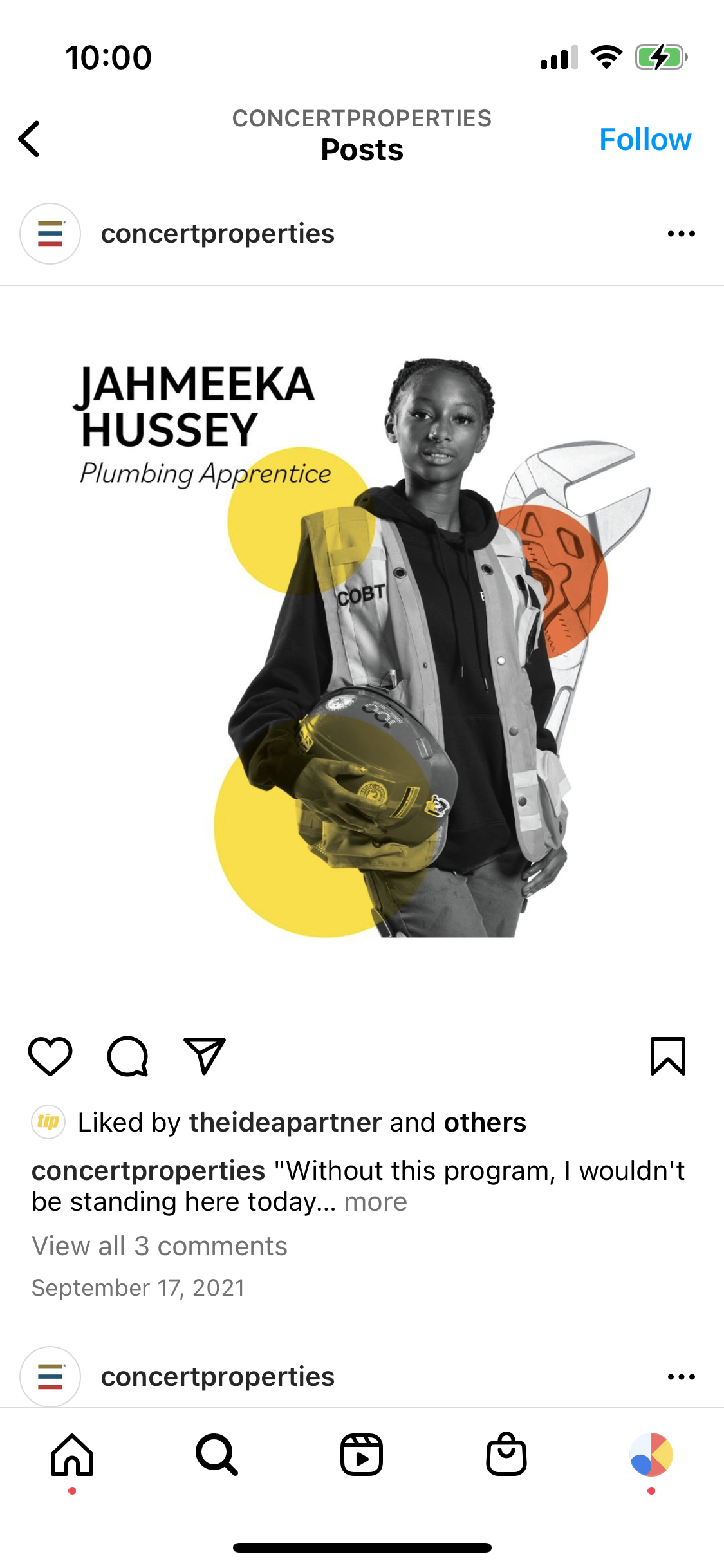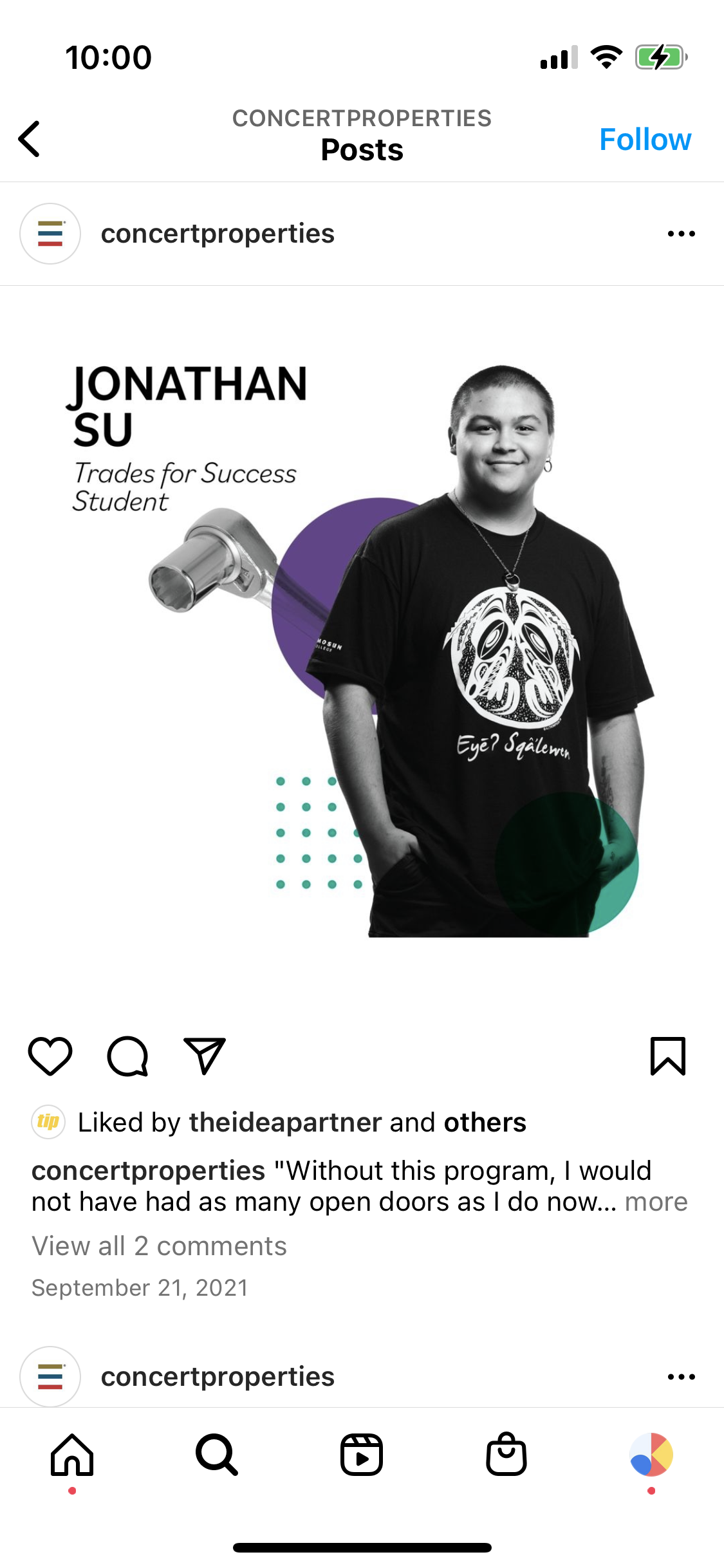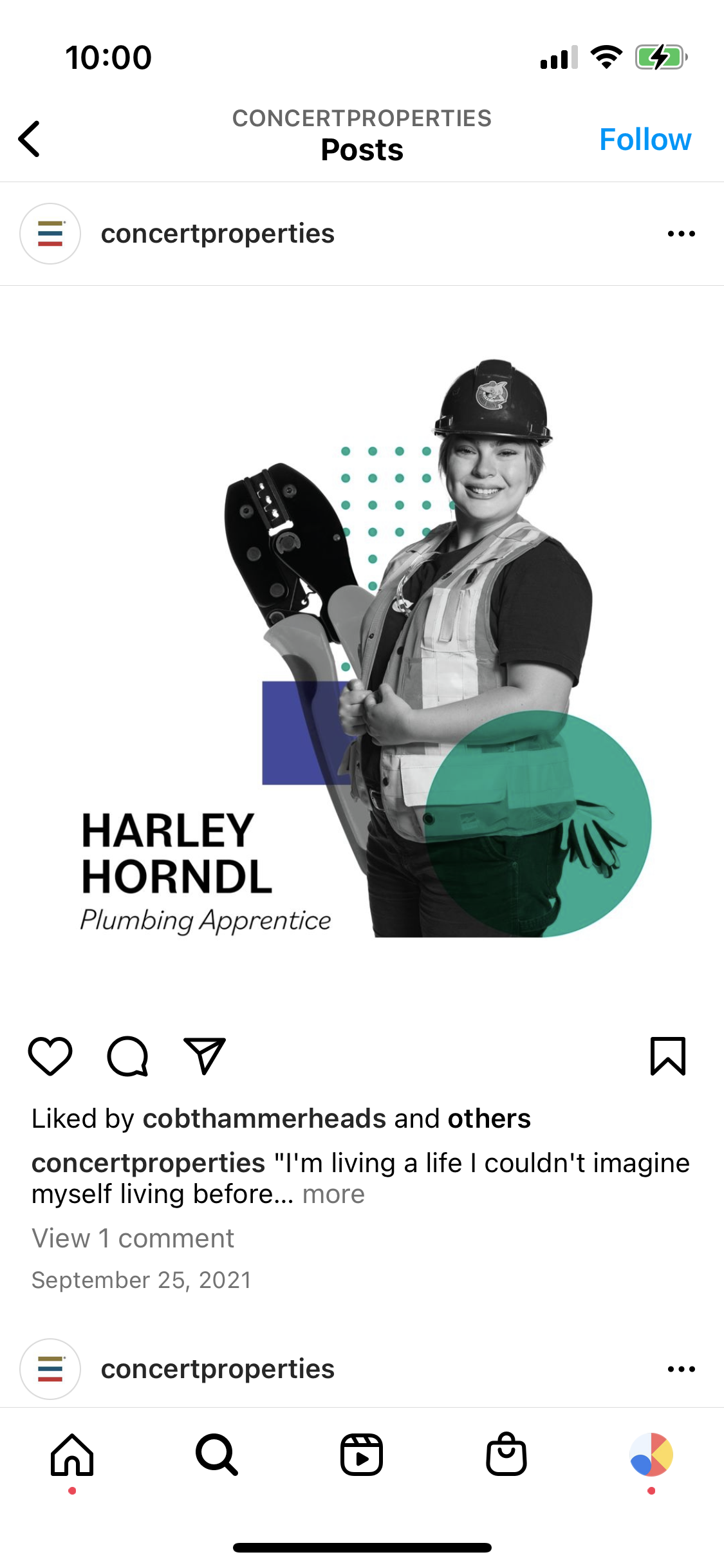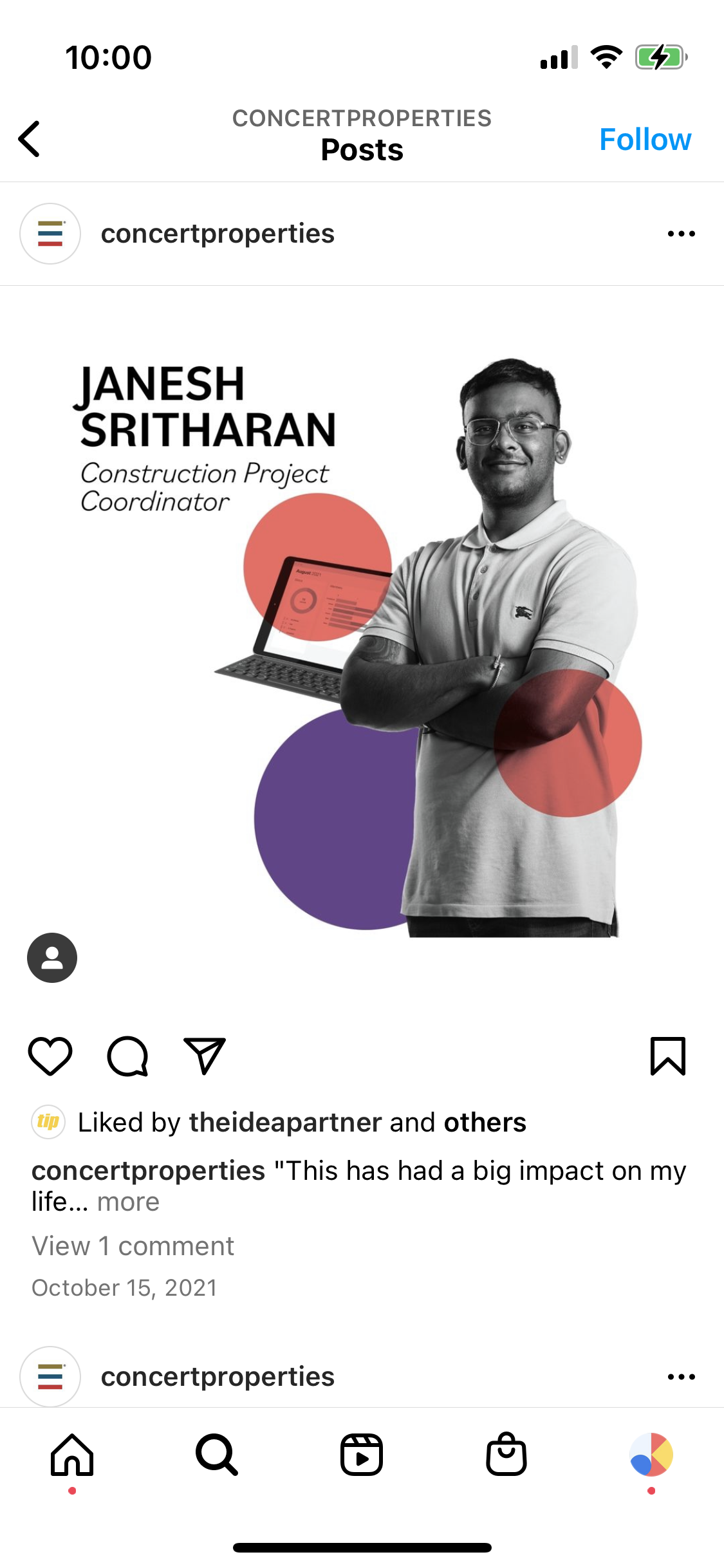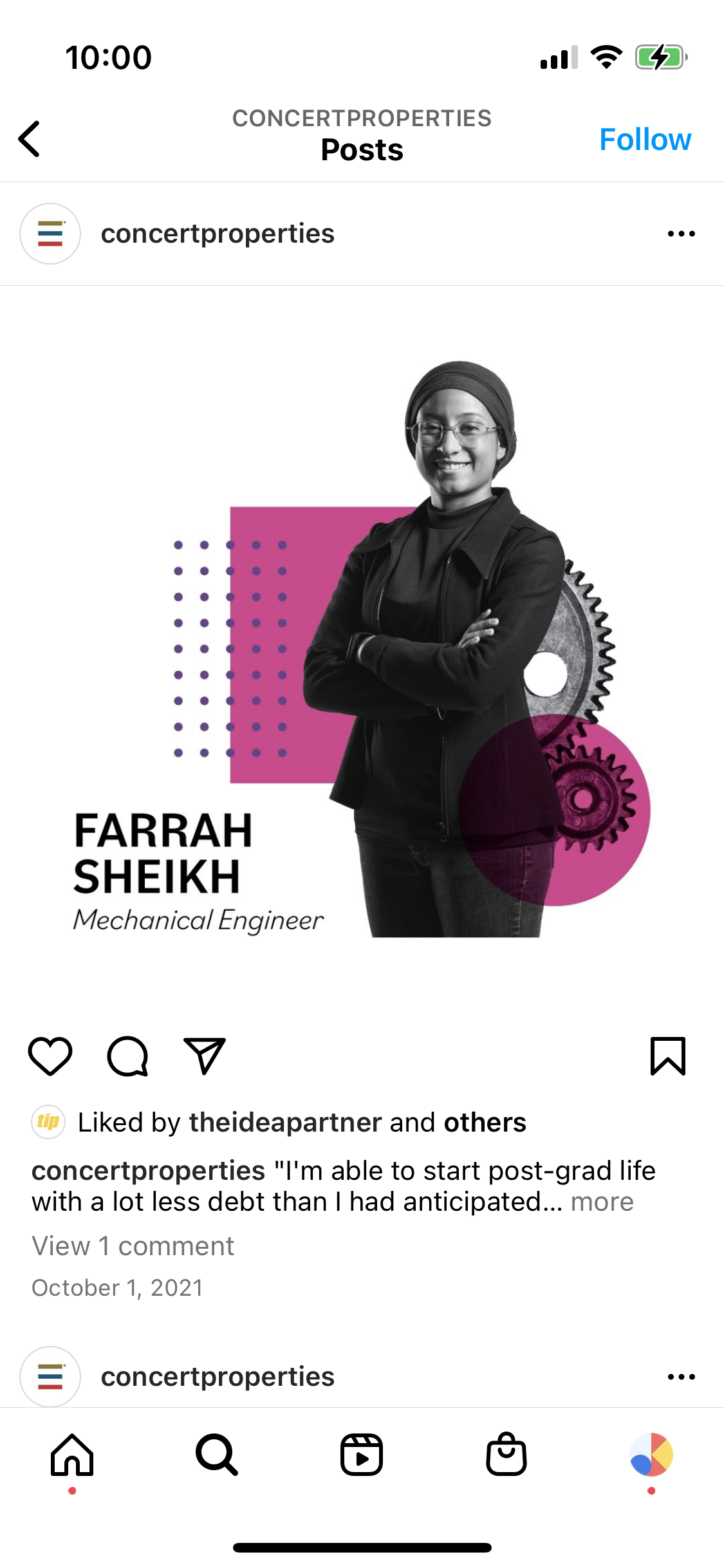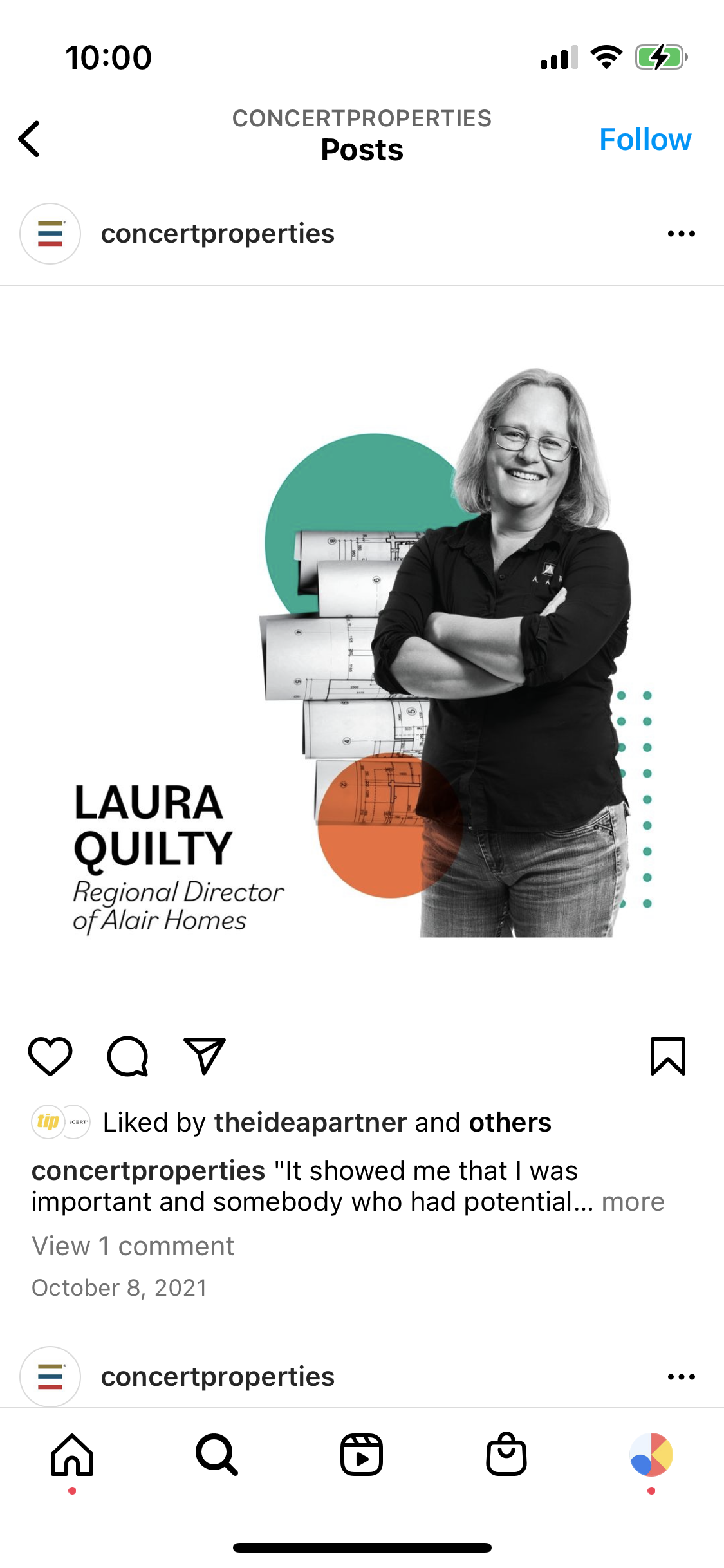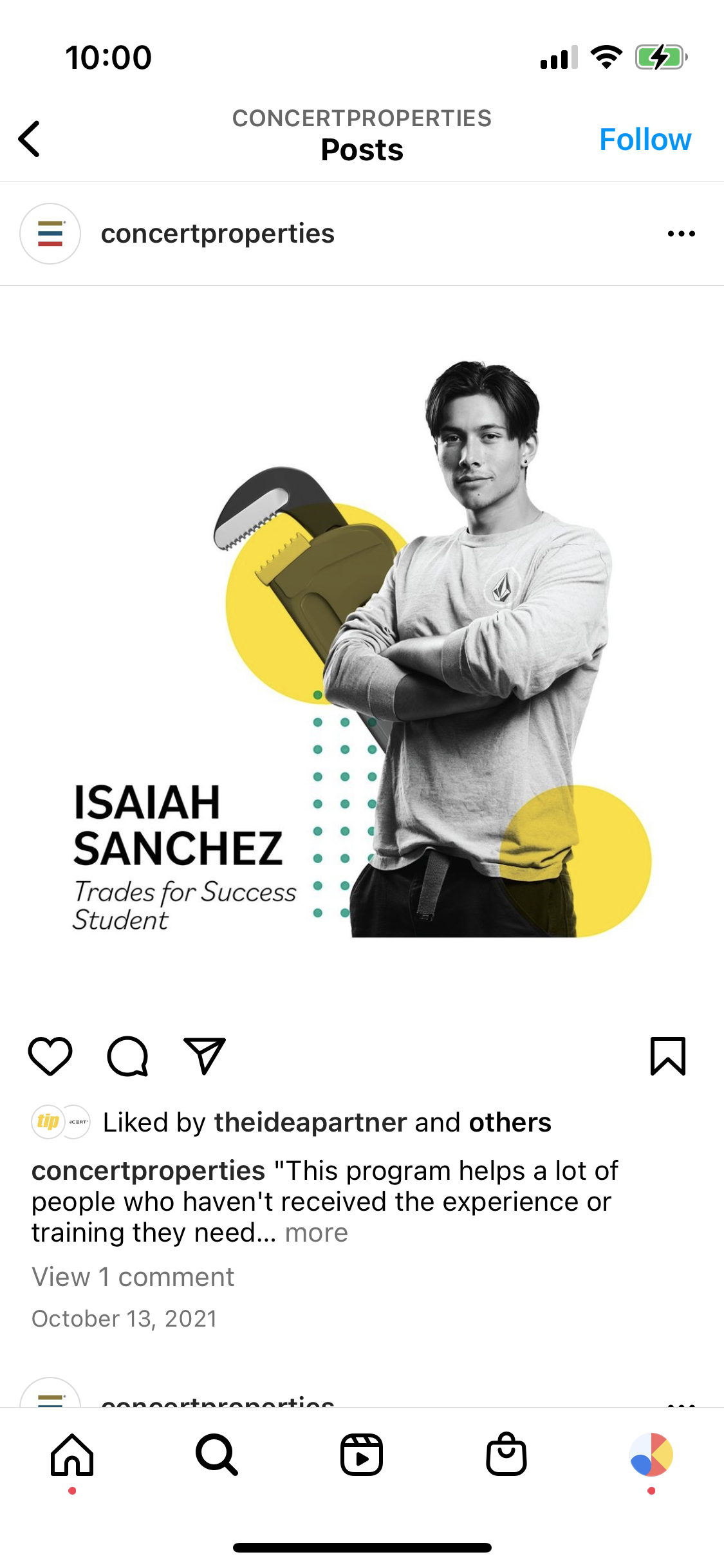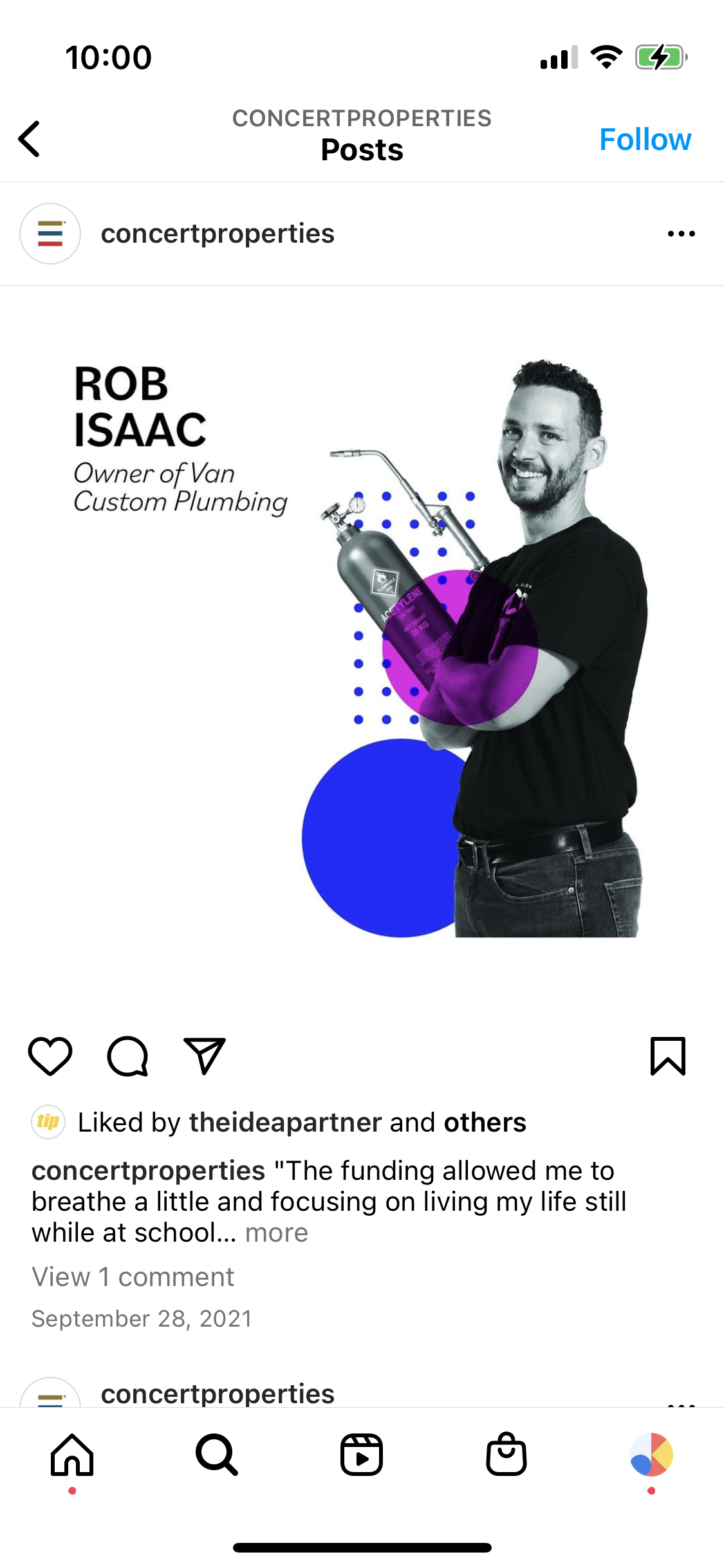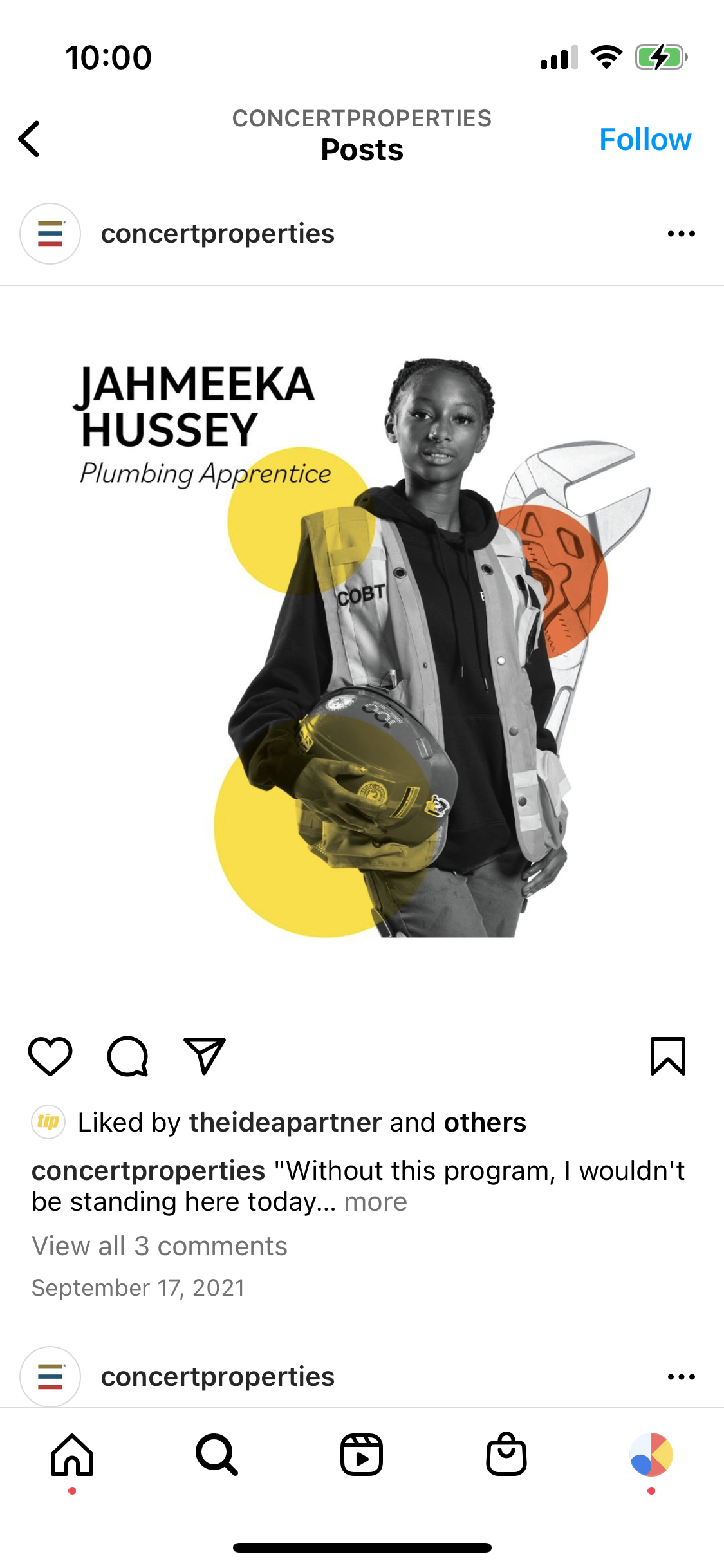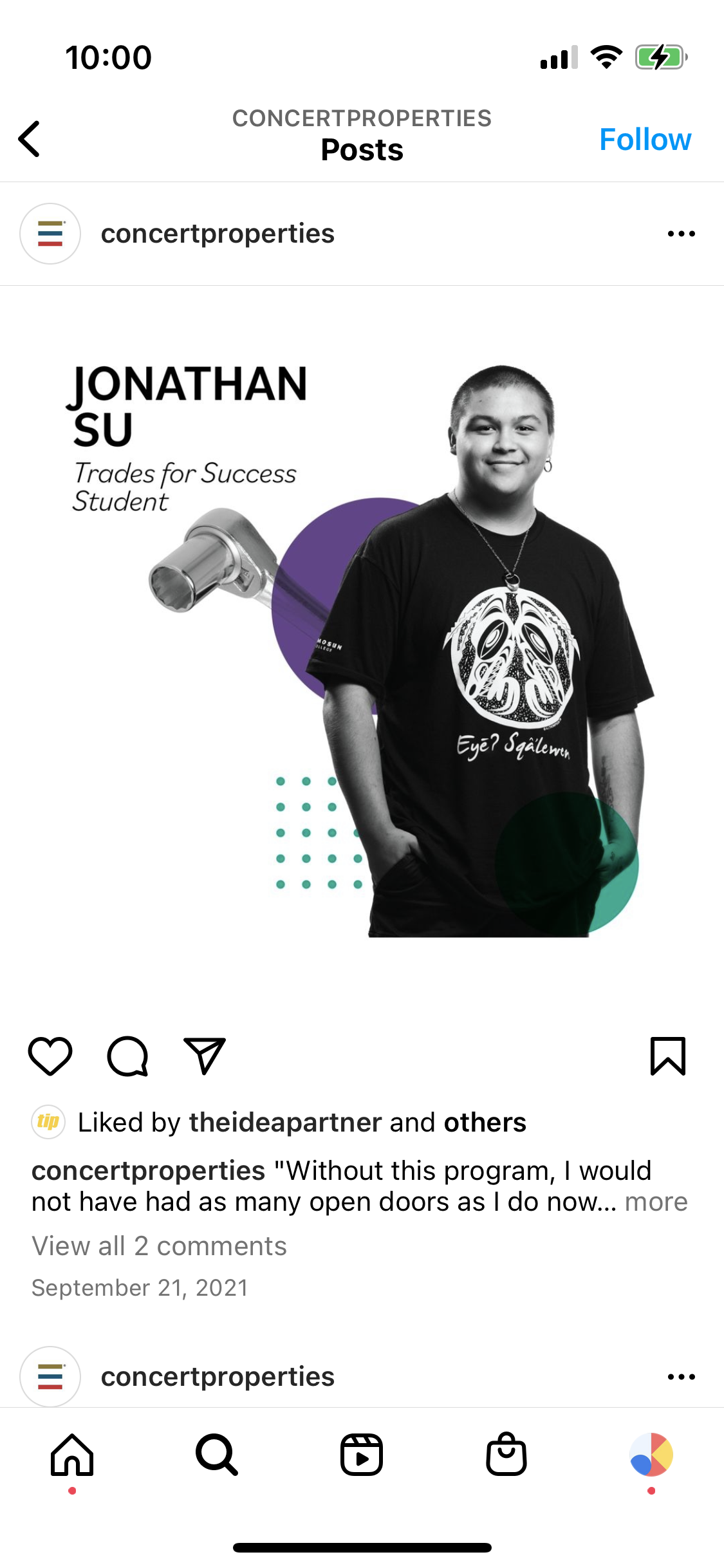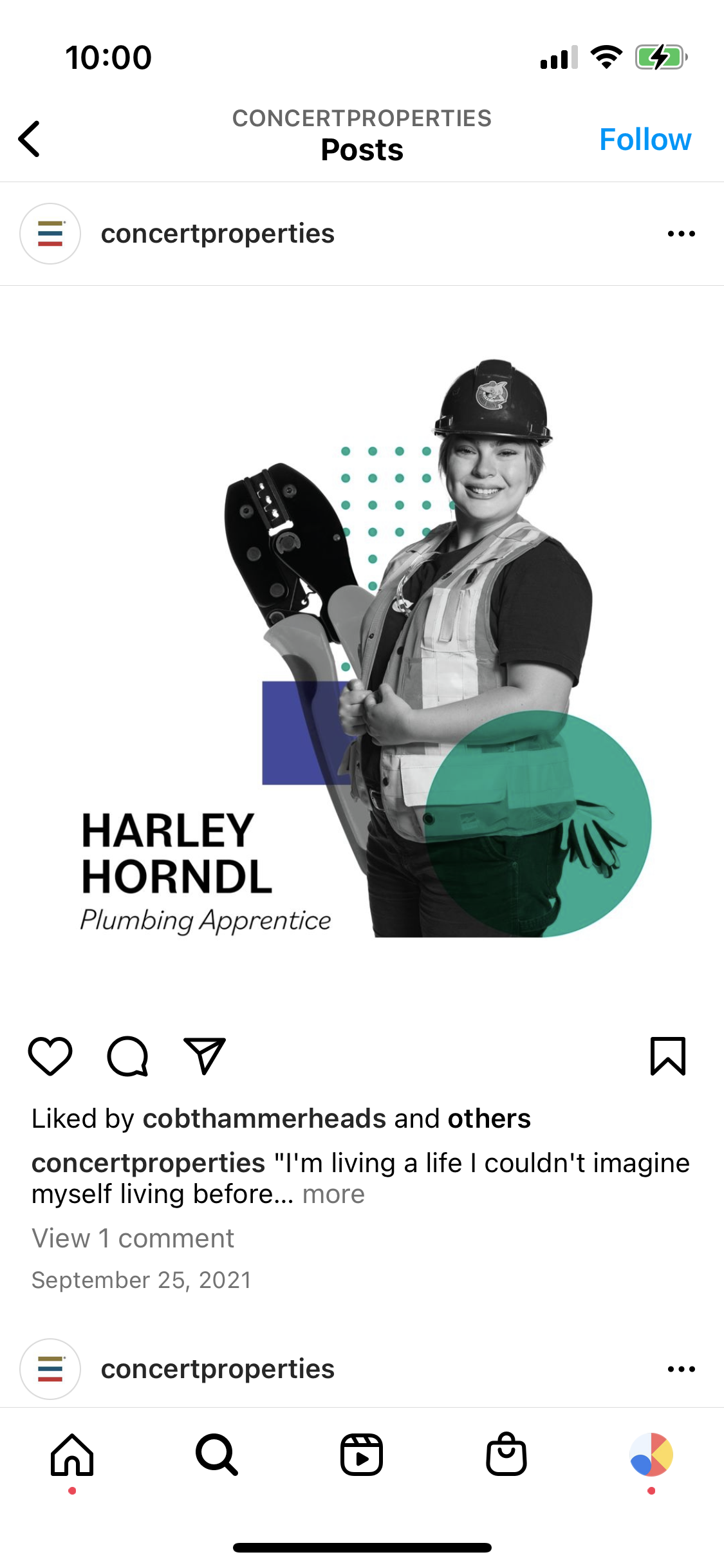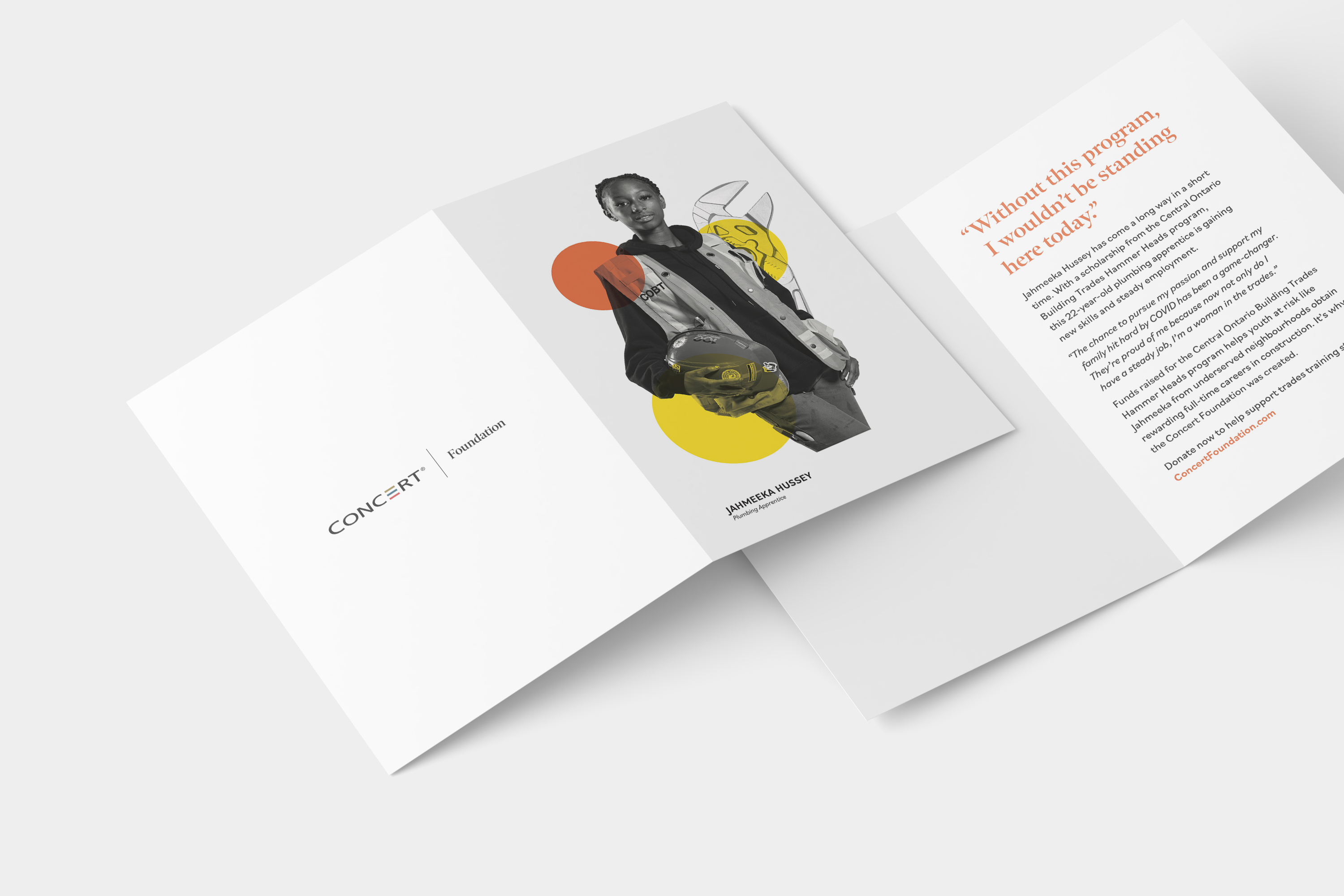 Learnings
I learned that during COVID many technological advancements were made in order to navigate the New Normal, but that is not always the most effective way. When done improperly, trying to translate a physical activity into a digital space may create a disingenuous and flat experience, losing the essence of the original. Sometimes keeping things simple is best.
Want to hear more about this project?
Or hear some terrible dad jokes? Feel free to contact me!