TravelHer
an app to help solo women travellers feel confident, safe, and connected
Problem
Imagine a world where you can travel alone, absolutely free from any fear. As a solo woman traveller, that is the dream I have. No matter how progressive our world may seem, there are various discriminations women, BIPOC and LGBTQ2+ communities face on a daily basis.
Solution
That is why I designed TravelHer, a bi-directional information app that would help solo travellers who identify as women explore the world on their own terms. The app is designed for those who like to travel alone and want to know how safe their travel destination is.
My Role
UX/UI design

Interview

Wireframing

Mockup

Prototyping
Timeline
Overall: 10 weeks

Discovery & Research: 5 weeks

Design & testing: 5 weeks

Interviews
During the ideation phase of the project, I conducted user interviews to build a persona. I prepared a script with 10 open-ended questions, focusing on our target audiences' values, motivations, and daily routines related to travelling.
In 7 days, I recruited and interviewed 5 users remotely, as well as in-person. I recruited the users through online forums, meetup groups, and network.
The goal of the interview was to validate the assumption that the main frustrations of my users would be: feeling unsafe and uncertain in some travel destinations; and having to weed through overwhelming amount of contradicting information online.
Persona
I created a persona based on user interviews and secondary research. This was to ensure that the design was headed in the direction, with the correct target audience in mind.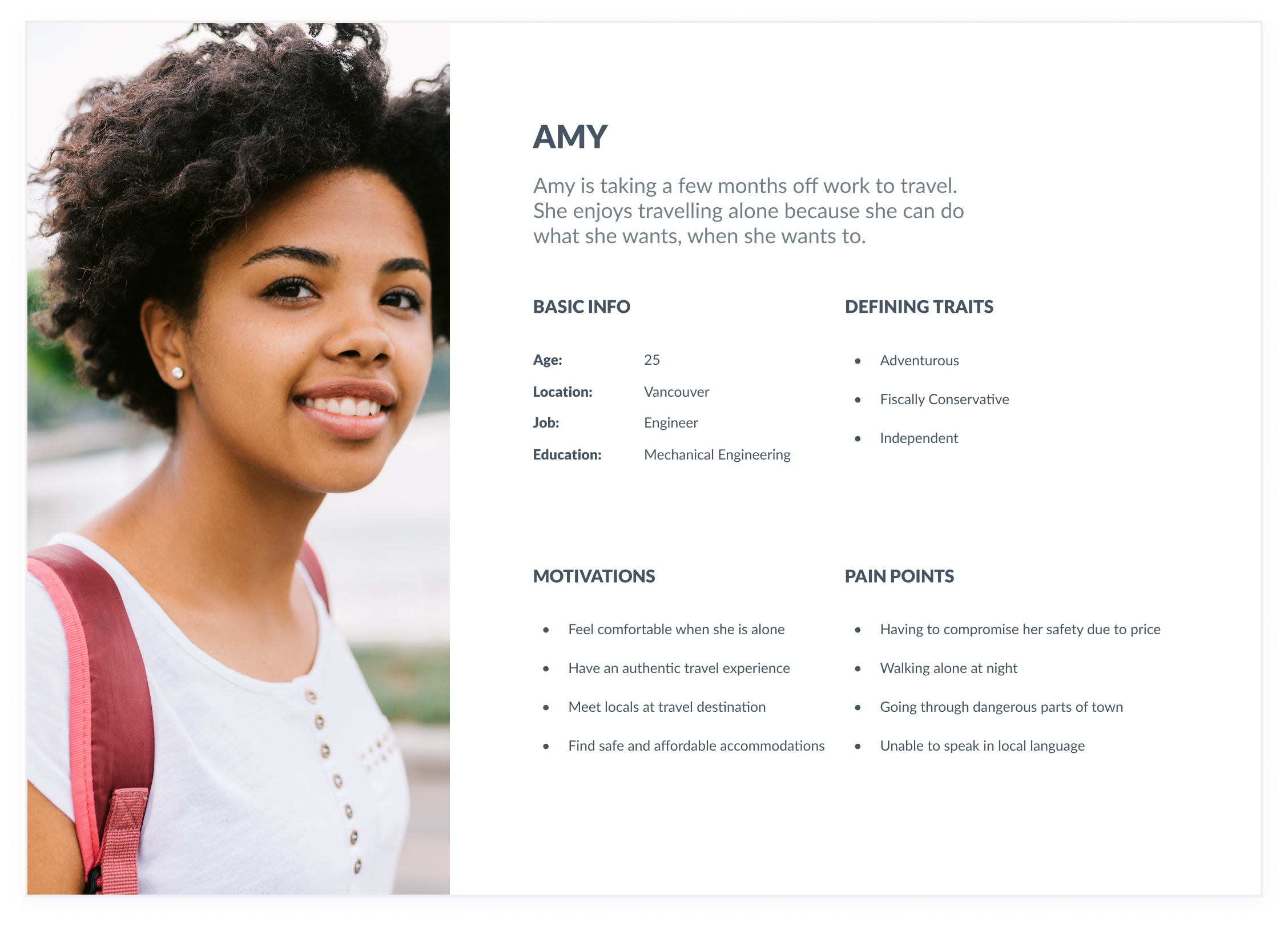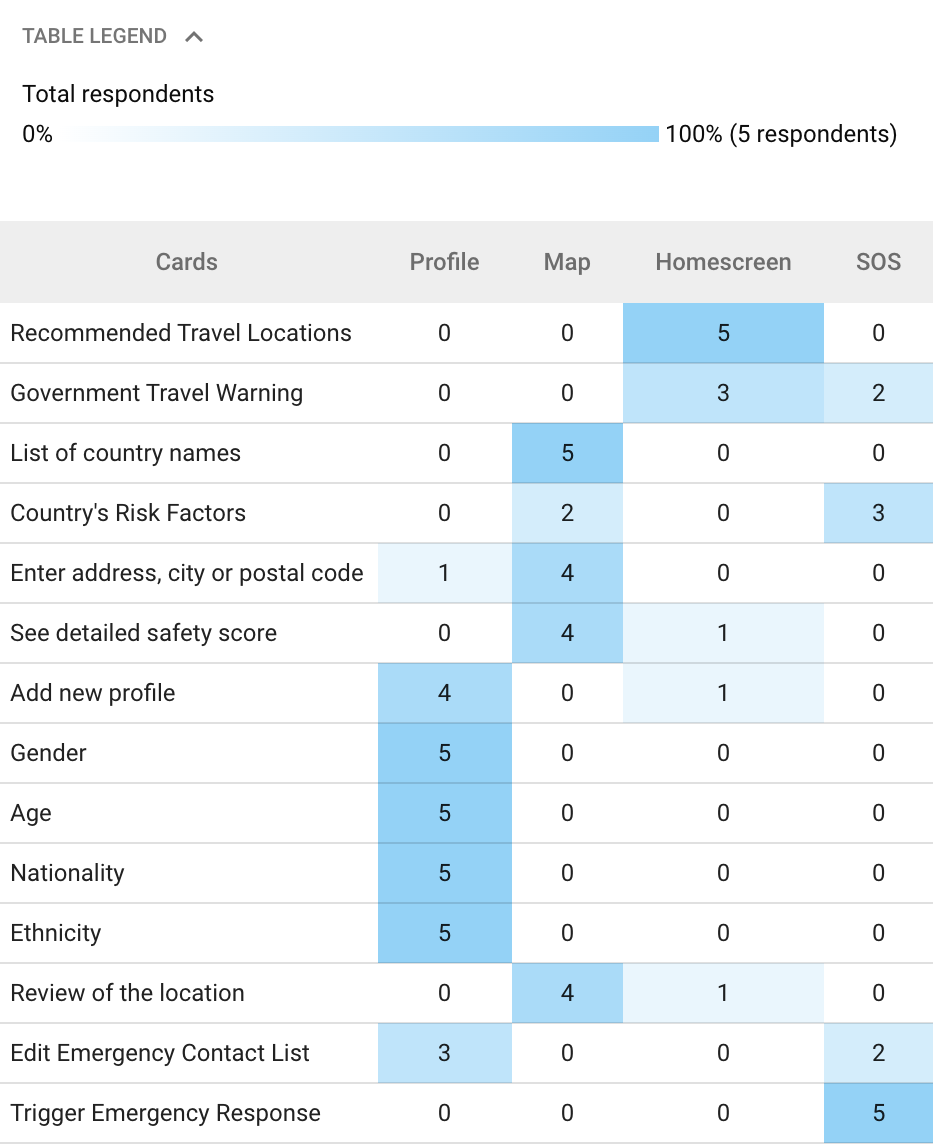 Card Sorting
To make sure that the site's information architecture is aligned with user expectations, I had 5 remote card sorting sessions using UXtweak. My goal was to find intuitive groupings to fit the 4 existing categories.
Based on the results, I moved some items to different categories.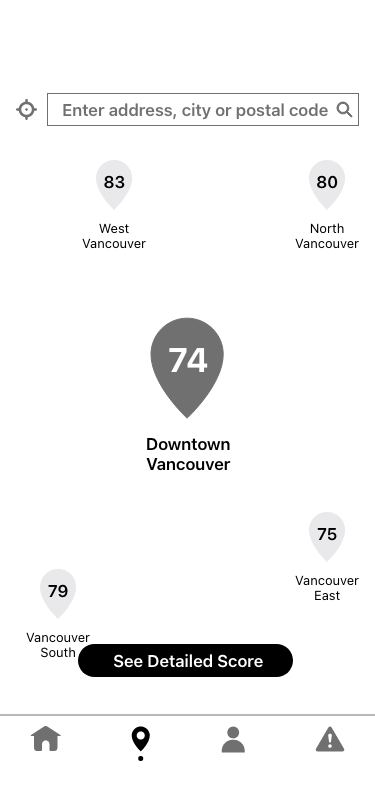 Wireframes
Using Figma, I translated my first sketches into low-fidelity wireframes. Then, I improved them by adding a few relevant copies. At this stage, the wireframes were defined enough for some user testing.
Usability Testing
I tested two women, with each testing session lasting about 20 minutes. I assigned them 3 scenarios to work through.
Issue 01 // Limited Options
In the Add Your Own Score section, both participants commented that they would like additional answer options such as "not sure" or "other". They also mentioned that some questions (i.e. did you find it easy to access medical services?) did not apply to them.
Solution 01 // Changing the Structure
Following their comments, I included additional answer options. Also, this made me realize since having unnecessary questions may actually skew the perceived safety of the location, the review should be restructured to only ask further questions when the user answers that they needed medical attention in the first place.
Issue 02 // Lacking Interactivity
In the initial prototype, safety score criteria items were not clickable. One of the participants commented that she would like to click on each icon to read more in-depth explanations about each criterion.
Solution 02 // Incorporating the Details
Additional screens were added to describe each safety score criterion in detail.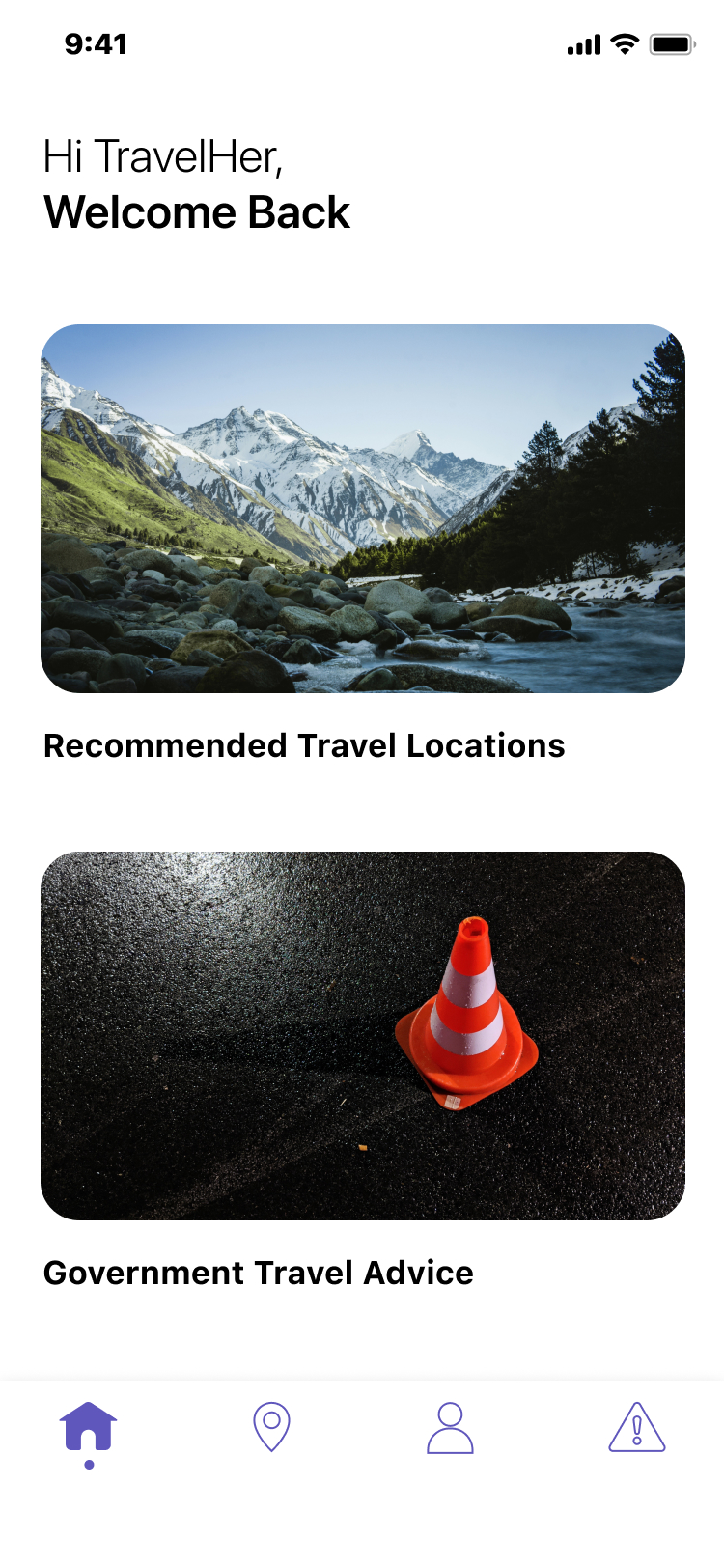 UI Design
Once the usability issues were resolved, I moved on to design the final screens in Figma. I wanted to create a visual identity that was friendly and accessible.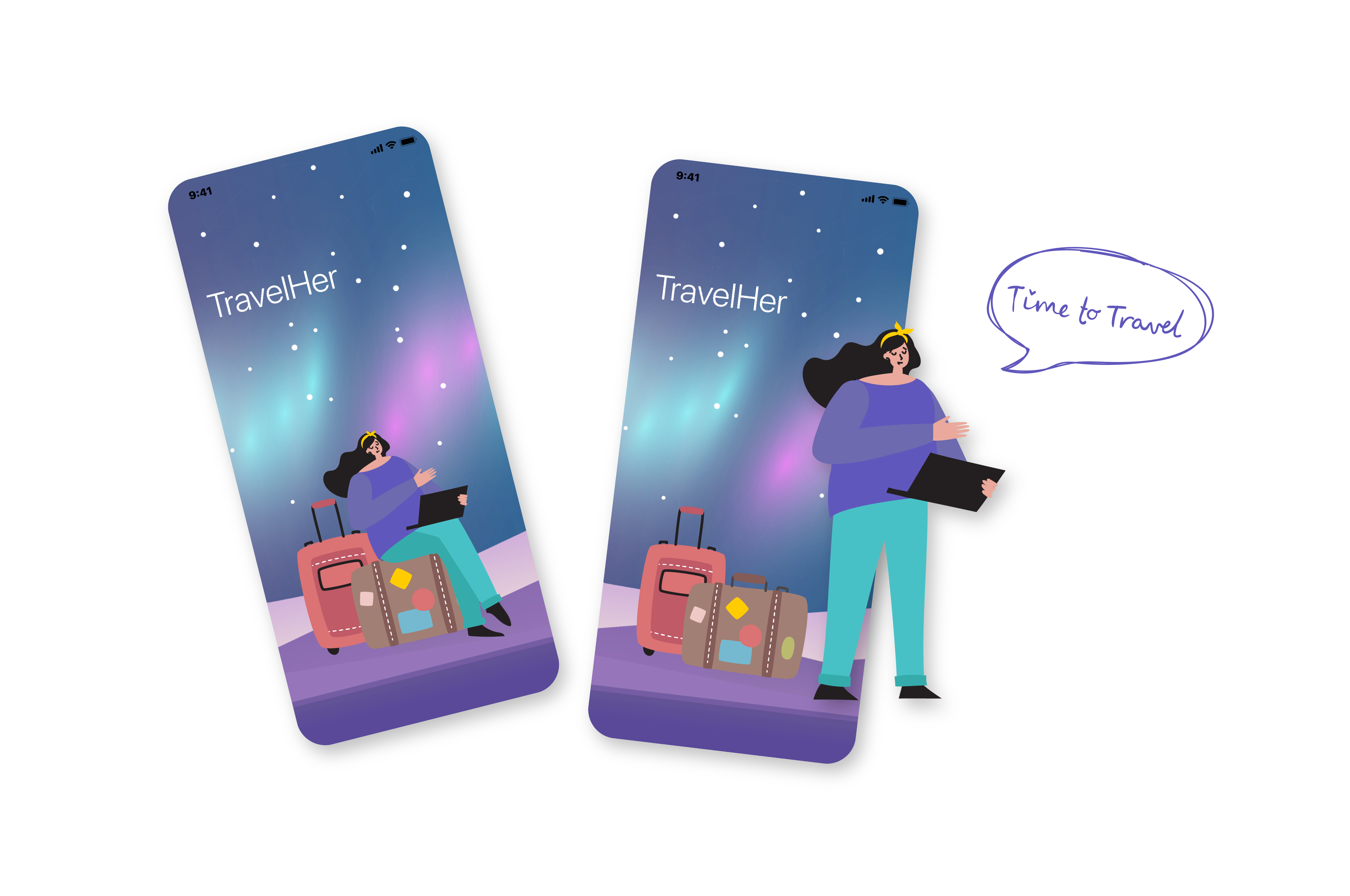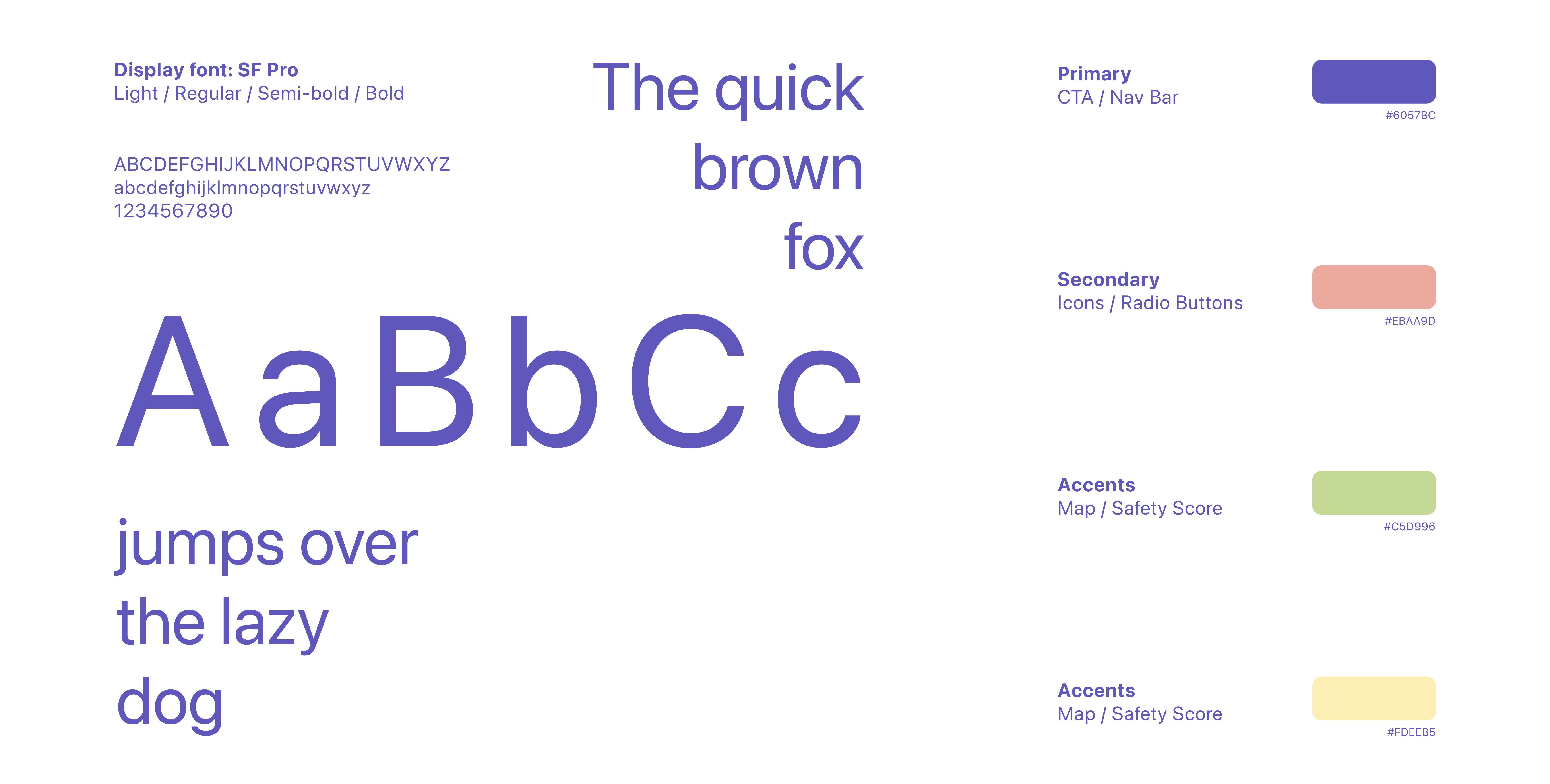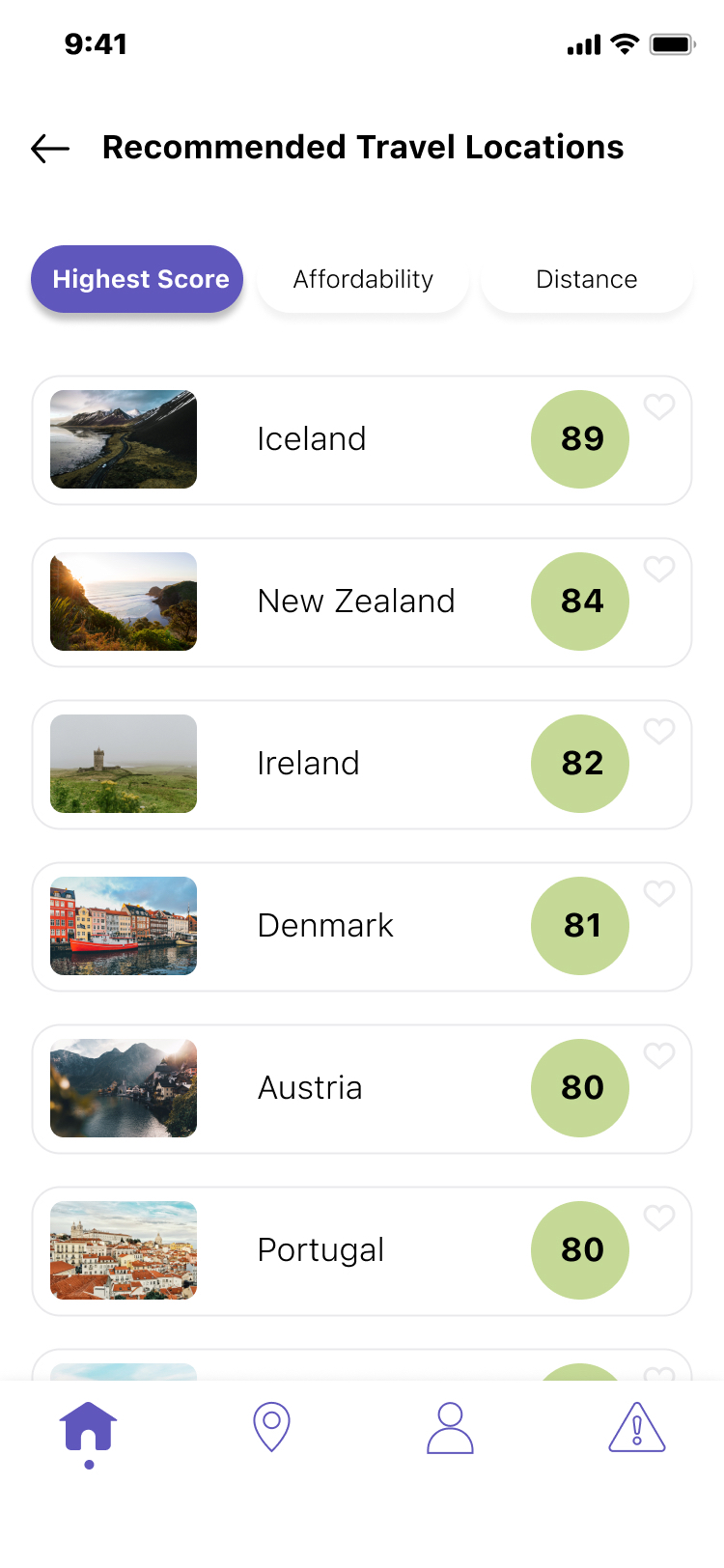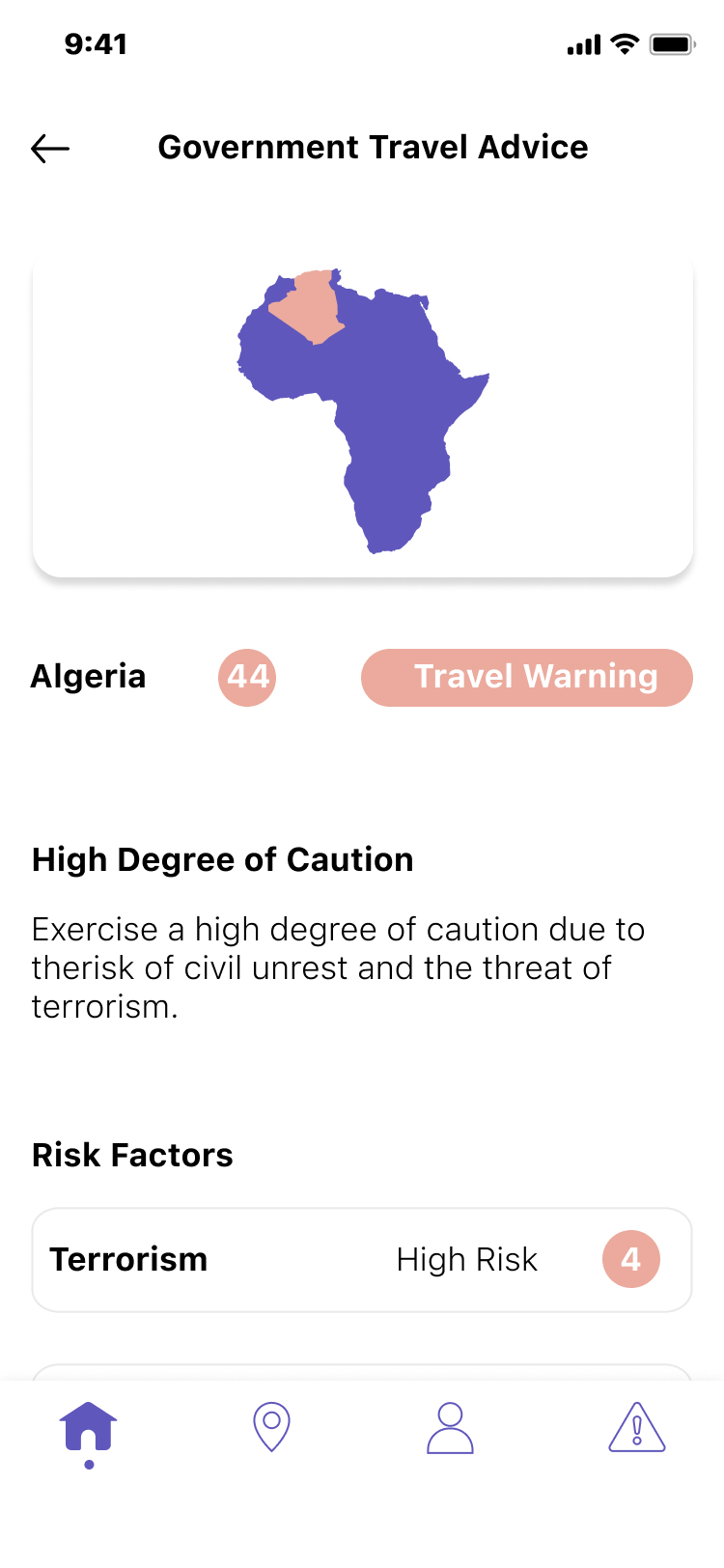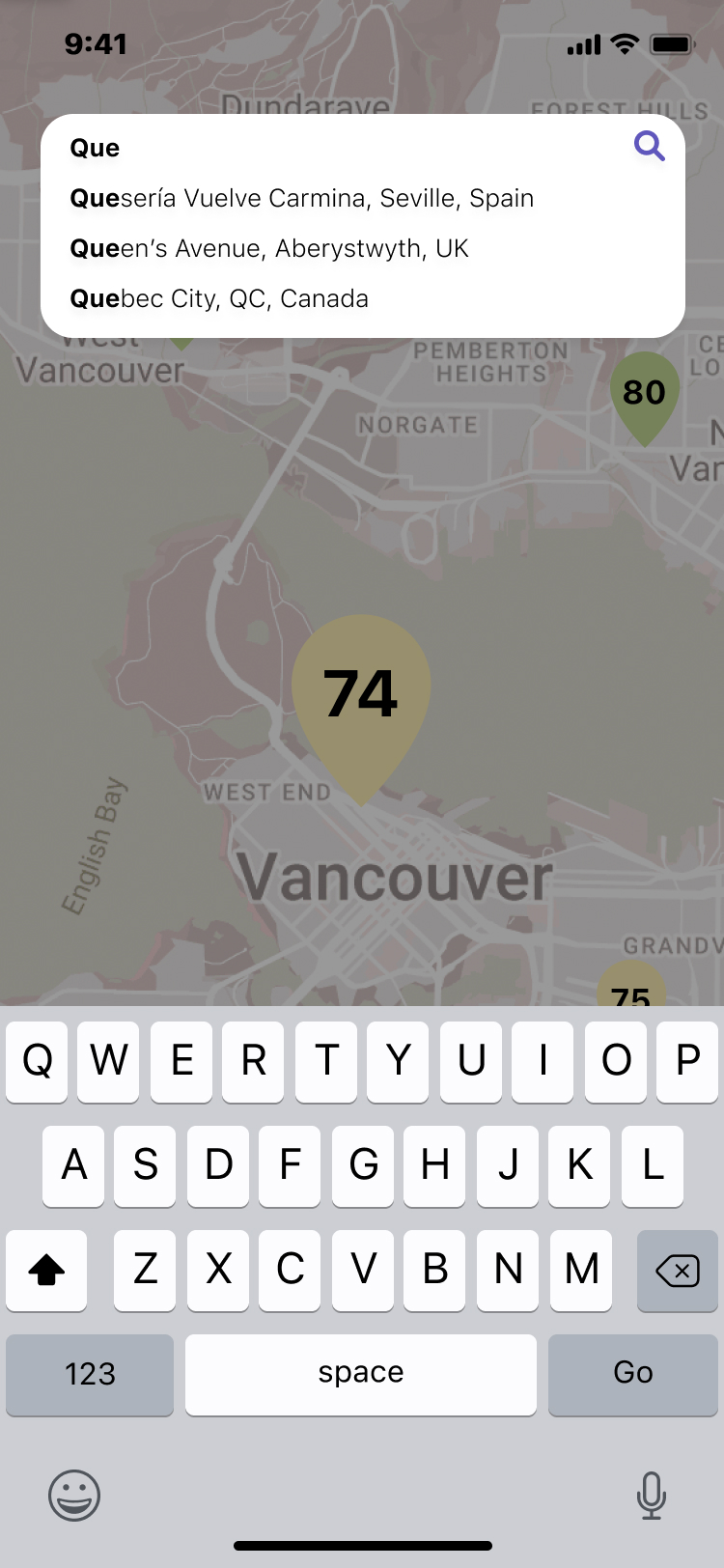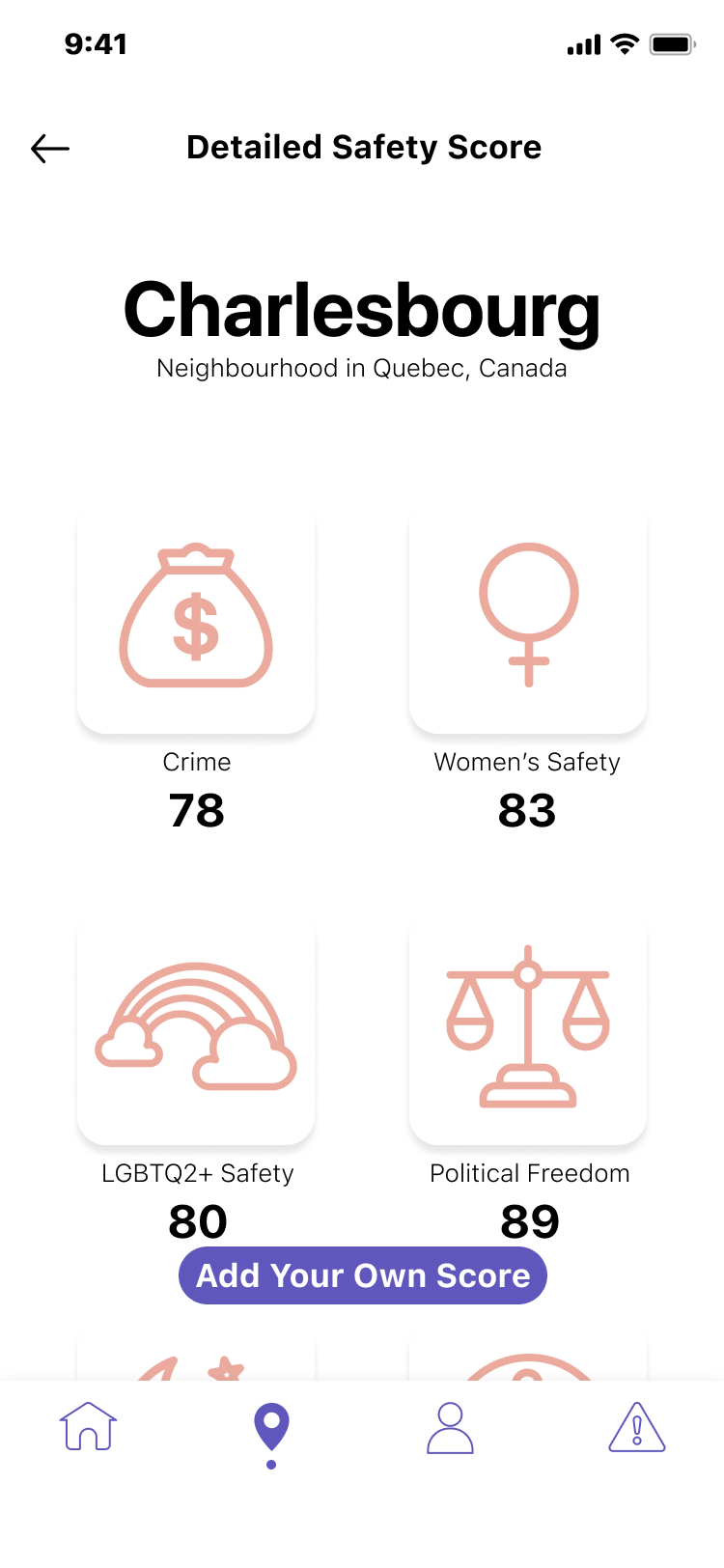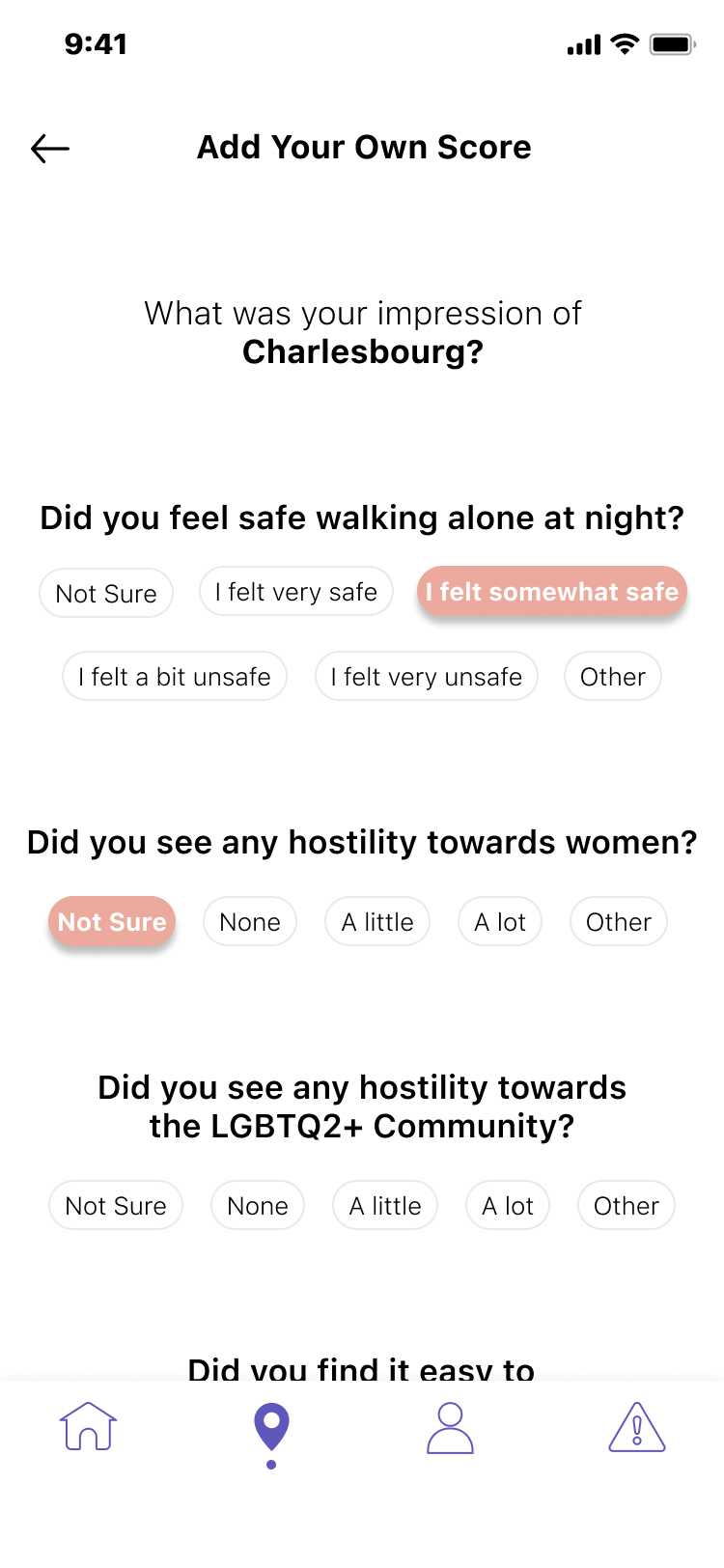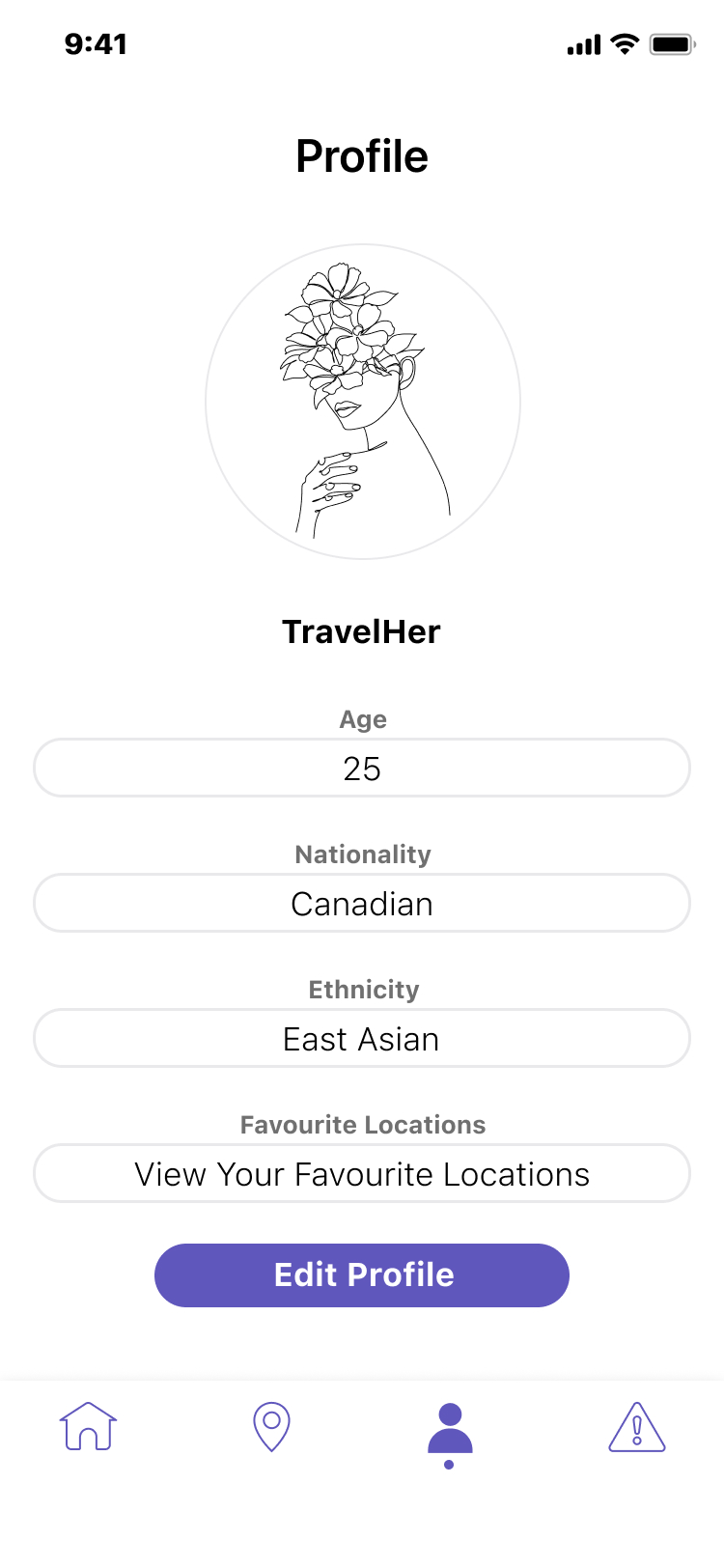 Next steps
Due to time and budget constraints, I was only able to create a prototype of the app. I would like to improve it with the following in mind.
01
Users commented how important trust would be for them to use this app. Perhaps a forum-like function could be added to the app to help build a community of women travellers within an app.
03
Since the app's content would be populated by the users, I would need to find a way to draw them in.
Learnings
I learned how to create convincing prototypes on Figma. I also learned to break out of my comfort zones to recruit and interview people I met through meetup events.
Want to hear more about this project?
Or hear some terrible dad jokes? Feel free to contact me!